Disclosure: Privacy Australia is community-supported. We may earn a commission when you buy a VPN through one of our links. Learn more.
VPN Scams List: Services Not Worth Your Time (2023 Update)
Virtual Private Networks have been around for decades.
Once considered to be a resource used mainly by corporations, they are now common for smaller businesses and even individuals.
In the best of worlds, a VPN provides greater privacy, makes it easier to manage security on your home network, public networks, and in general prevents information from falling into the wrong hands.
Unfortunately not all VPN providers offer the same level of service and support. They may be good at taking your money but provide less than the benefits they claim to offer. If you are thinking of investing in a VPN or possibly switching to another service, tread carefully.
Here are some resources that will help you be aware of the more popular VPN scams and even some suggestions about the worst VPN services to avoid.
The Tell-tale Signs of a VPN Scam
---
Due to the ease of access to information today, people can now make more informed buying decisions. However, sometimes what they say isn't what they always do.
At first glance, deals offered by a VPN company may seem honest and fairly priced. But, after closer inspection, many of these promises are clearly too hard to keep… When VPNs have broad statements about their services – rather than specific, concrete details – it's a warning sign.
When something seems a little too good to be true, there's a reasonable chance that something is not quite right.
These are some of the most popular scams around today, and it is for a reason. These are all designed to deceive customers one way or another. So do not expect everything to be apparent at first.
Not All VPN's Tell You Everything Outright
---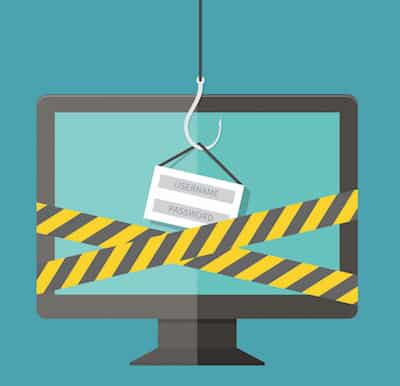 You see statements in the product descriptions that lead you to think that the VPN under consideration does a great job protecting you and your business.
There is a lot of talk about how the service does not keep activity logs, but what does the sales material say about other types of logs?
Does the service keep connection logs for any amount of time?
Do those logs include your originating IP address or other data that could reasonably be tracked back to you?
Is there anything in the logs kept by the service that indicates what sort of files you shared or downloaded?
As with any type of research, it pays to keep the Five W's in mind before you commit to any VPN. Always ask: who, what, when, where, and why.
If you can't get the answers, that's a good sign that unlike NordVPN that has a clear no-logging policy, the other VPN is not doing as good a job of keeping your online activity protected as the sales team would like you to think.
That Free VPN May End Up Costing Quite a Bit
---
You already know there are free VPN services as well as services that are fee-based. Before assuming a free one is sufficient for your needs, make sure you understand what it will and will not provide in terms of keeping your data safe and not maintaining logs.
There are certainly free VPN services that do an excellent job like Surfshark. Others aren't all that strong when it comes to security and may even have operational challenges that leave you without the ability to log in when you are out of town.
That leaves you and whatever interactions you conduct online without much in the way of protection.
Find out what you can about system downtime and what sort of security the VPN team uses to prevent breaches.
It also helps to find out if they keep any type of logs for even a day. That may mean trying to get direct answers to your questions. If all you get are evasions, take that as a sign to move on to a different provider.
Restrictions on Streaming and Other Functions
---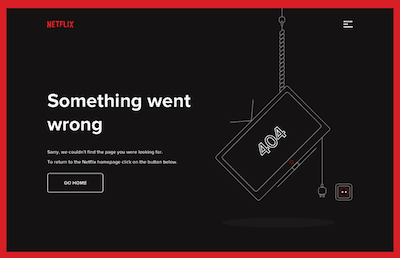 Did you know that not all VPN services enable streaming from some of the more popular sites like Netflix.com?
In recent years, some of those sites have taken legal action to prevent that access or require some sort of compensation in order to allow it.
Unfortunately, not all VPN providers are up front about what sites cannot be streamed or if there is some type of fee that will apply.
Consider a situation when streaming late night shows is a part of your family weekend. Being a careful person, you decide to keep the traffic anonymous.
However, since your VPN provider didn't mention that you can't stream on the popular site that you use, you end up missing out on this important family bonding time.
Seem a little trivial? We don't think so…
VPN services are designed to encrypt and secure your online activity and this includes streaming. Being forced to sacrifice your data privacy to simply stream video content online is not what VPN's are about.
Restrictions to stream entertainment, after a VPN provider has promised unrestricted streaming, is a big red flag.
If you find out a VPN provider claims to provide access and it doesn't, or if you have to pay fees when you were promised otherwise, it's about time to move on to a different service provider.
Not All Your Devices Work With the VPN
---
You signed up with the VPN because it claimed to be compatible with all of your devices and all of the operating systems on them.
That's especially important if you or any of your employees travel. What happens the first time you are on a trip and can't connect your phone to the VPN?
Will that prevent you from doing work that requires a higher level of security?
Beware of sweeping claims that the VPN works with all devices and operating systems. Go with a service that details which devices and what systems are supported like VyprVPN that has clear-cut details on compatibility.
That Great VPN Might Be Used to Create a BotNet
---
What's a botnet? A botnet is a network of Internet-capable devices that are captured with malware, and then used by a controller without the owners knowing what's going on.
Believe it or not, VPN vulnerabilities could compromise your computer, making part of an army of botnets. This means that some of your resources could be used to bilk others out of cash by sending out emails or locking systems for ransom.
This is another reason to ask questions about platform security. If the service does not update the protections regularly, you are at risk even if they don't keep logs. Your real-time activity is enough to make you a possible victim.
Lifetime Subscriptions That Expire
---
You've seen VPN services that provide lifetime subscriptions. But do they really?
…There are some VPNs who do stand by this offer as long as the service remains in business. Others may drop you after a year or two, sometimes without any notice.
If your VPN provider drops the existing lifetime subscription, you will be left with no protection and no privacy. It take time to find another suitable service, so you need to be careful in choosing your VPN provider, and the packages you will rely on.
Before deciding that a lifetime subscription is the real deal, dig into the terms and conditions. What would make it possible to cancel that subscription? If you are uncomfortable with what you discover, find a different service.
The Notorious VPN Scam App
---
There is no lack of VPN apps developed for all sorts of smartphones. From Android to Apple, the stores have plenty of options–but not all of them are legitimate.
Some time back, Apple removed a VPN app that was being used to scam people out of larger sums of money. In this instance, there was the offer of a free trial and information about auto-renewing at the end of the trial period that was less than clear.
Before the app was removed from the Apple store, hundreds of people were paying exorbitant rates and having trouble getting out of the agreement.
If the terms and conditions are not clear, the app is not worth your time. Move on to one that is up front about all charges and fees, and how to opt out before your free trial period is complete.
There are Eyes on Your Traffic Even If There's No Activity Log
---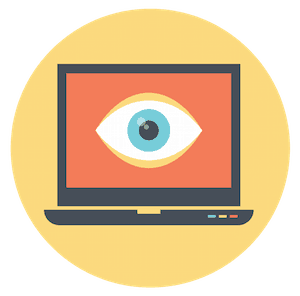 Another scam has to do with real-time access to your data. Essentially, malware is present and capturing your browsing, file downloads, video watching and other activity while it's in progress.
One or more of the devices used to log into the VPN may be affected.
There is no activity log per se, but your actions are later used to generate targeted marketing in the form of emails, text messages, and ad displays.
Depending on what you've been doing online, that information may also be used is some sort of attempt to extort money.
Looking for a VPN Service? Cross These Off the List!
---
All it takes is one quick online search to find more VPN services than you ever imagined existed. Some of these are in fact VPN sign-up services that ultimately provide no benefits at all.
Others do actually work, but not in the way they claim. Your best bet is to always look for online reviews, and ask around and see what people in your social or business network might know about any VPN you are considering.
To get you started, here are a few examples of scammy VPN services that are NOT likely to be what you need.
Liberty VPN
A VPN service that's reluctant to let you know where it's based isn't worth your time.
Toss in terms of service that are confusing and no ability to unblock streaming services, and you'd be certain that the deal is not a good one.
When the monthly cost doesn't provide much bandwidth and the refund policy is more convoluted than the terms and conditions, well–time to look elsewhere.
Liberty VPN provides all of the above. If you still need more incentive to not sign up.
You have no ability to use Skype from certain nations
There are no simultaneous connections
There is some question about which devices are supported and to what extent
They'll drop you without warning if you happen to violate any of those difficult to understand terms and conditions
Worse yet, you'll be assessed a sizable fee for "being dropped"
Betternet VPN

Betternet VPN has a hopeful name that is intended to inspire confidence. Unfortunately, it happens to be among the free VPN services with less than inspiring security measures.
Users have reported problems with malware and ensuing issues. That means your data is being collected and likely sold to the highest bidder.
Don't be surprised if you can't get straight answers from the technical or the support teams. They're not known for being the most customer-friendly folks.
Be aware that while Betternet advertises a zero-log policy, they do maintain connection logs. It's unclear how long those logs are kept.
Defence VPN

What's the point of having a VPN if it won't stay up? That's one of the primary issues with Defence VPN.
Their downtimes are significantly greater than the competition and there is some question about how secure customers happen to be even when the network is up and running.
Some customers also report problems streaming and notice an uptick in spam that seems strangely related to browsing activity while logged into the network.
Others note that their customer support doesn't seem to be in the loop when problems do arise, leaving everyone unsure about what's going on.
Unless you enjoy chaos and like the idea of wondering who's got your data, it would be best to seek services elsewhere.
Dot VPN

What do you think about a VPN that is based on one country but primarily operates servers in one of the nations that are part of the Five Eyes agreement?
How about servers in a nation that has some reciprocity in terms of data sharing with other nations? Unless you know how that impacts your privacy and you're fine with it, opting for a service like Dot VPN is NOT for you.
Based in Hong Kong with servers in Germany, you can bet there are connection and usage logs maintained. In this case of this VPN, that means records on hand for up to two years.
Combine that with a reputation for poor performance and you have to wonder why anyone would risk signing up.
OneVPN
Unhappy with the performance or the fact that OneVPN keeps connection logs while touting a zero-log policy? After all, no logs means no logs.
That's too bad. They've got ways of getting around their money-back guarantee that has left some users angry and poorer.
Since they are not up front about the connection logs and their claim of being one of the fastest VPN services around, you have to wonder what else they are choosing to not tell you. Sign up at your own risk.
The Bottom Line
---
There are plenty of legitimate VPN services that offer great service, tell you exactly what they can and can't provide, and charge reasonable fees.
Skip over the ones that leave you with lots of questions and focus on the service providers that go out of their way to be honest with potential clients. In the long run, you'll get more benefits and fewer headaches.
---
You May Also Like: