Disclosure: Privacy Australia is community-supported. We may earn a commission when you buy a VPN through one of our links. Learn more.
Norton Secure VPN Review
The basics:
Secures your network connection against most kinds of data collection software
Allows for anonymous browsing—no cookies are left on your browser, no record you were there
Proxy servers for preventing IP callbacks
Split gating to make sure normal services are not disrupted by your VPN
One of the most well-known and reliable VPNs
Table of Contents:
What is Norton Secure VPN?
---
Norton Secure VPN (usually just called Norton VPN) is a virtual private network that has been around since 2014. In that time, it has developed around some of the most nefarious viruses, as well as some of the most invasive forms of data collection. That is what a VPN is designed to protect you against.


So, what is a "virtual private network"? How does it work? Why do you need one? Answering all of these questions is important to understanding how Norton Secure VPN works.
What is a Virtual Private Network? 🛡️
---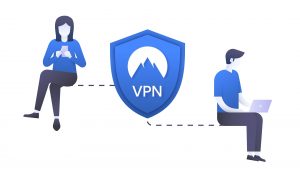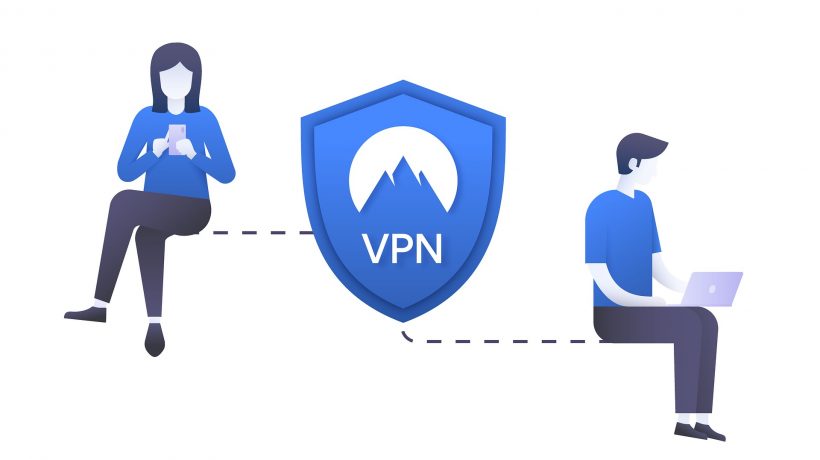 When you connect to the internet, the internet is also connecting to you. Your computer is not only receiving data from the worldwide web. It is sending important, compromising data too.
The data it sends has to be "called" from whatever you connect to. This is where things get sinister. Imagine you are connecting to Facebook. Well, Facebook will call for your password. But while it is doing that, it will also call for your search history, a list of your recently watched YouTube videos, and more.
In short, Facebook uses your normal internet connection to collect information about you. Why? So that they have a better idea of what to advertise to you and what Facebook posts to show you.
But it is not just a matter of advertising. Facebook (and many other websites that do this) will then sell your personal information to anyone who is buying. This might sound conspiratorial, but check the spam folder of your email, or even your own mailbox. This is how those spammers find your information.
A VPN prevents this from happening. VPN stands for Virtual Private Network. What it does is that it establishes a network between your "client" network and the "server" network you're connecting to.
That way, all of the information you need to transmit to that server can still be transmitted, and things will work normally. But when they call sensitive information from your computer, the VPN will scramble those calls, as well as scrambling whatever information your computer sends out.
The end result is that not only is your internet use anonymous, but your information is safe.
Why do you Need Norton Secure VPN?
---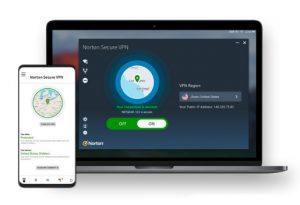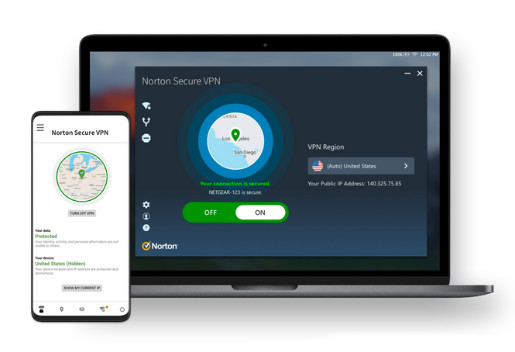 You need Norton Secure VPN when you want to keep your information safe or keep your browsing anonymous. Privacy is a rare commodity these days. Norton Secure VPN helps you keep it.
Not only will huge corporations like Facebook, Google, and Amazon not be able to pull your information off of your computer, but it will keep you safe from even more nefarious groups.
A VPN will help you sail by password and banking information thieves like a ship in the night.
What Does Norton VPN Offer Over Other VPNs? ➡️
---
The features of the standard VPN can be separated into two categories: Features that are necessary for the VPN to function and features that the VPN offers to stay ahead of the competition.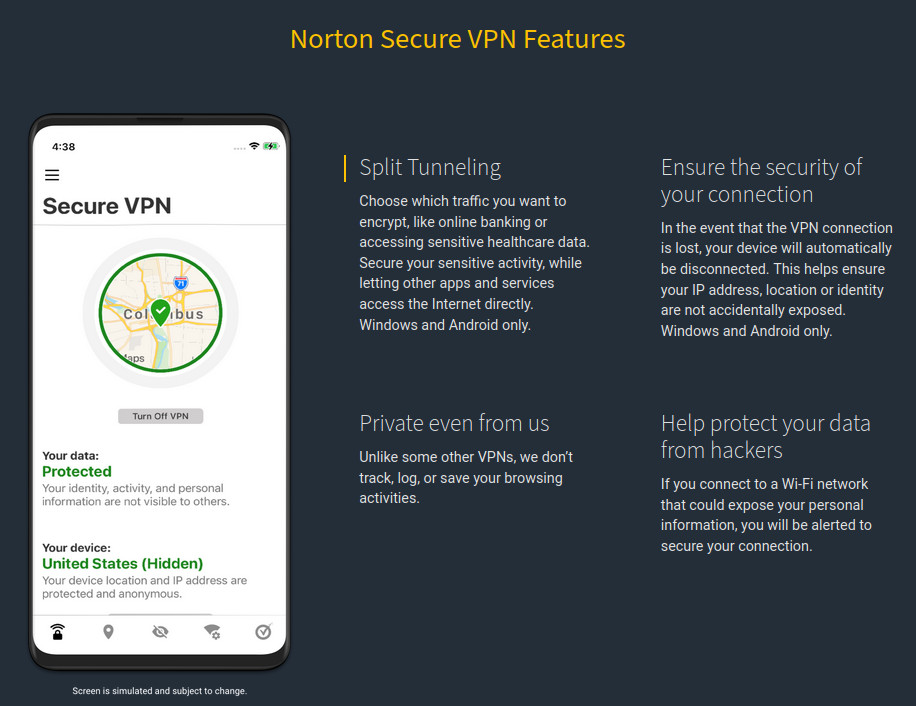 Standard Features
You should avoid any VPN that lacks standard features, as those standard features are not optional. If the VPN lacks them, then it is not a VPN. The standard features of a VPN include:
The virtual private network itself, obviously
An internet kill switch
Anonymous browsing
A no-log policy
Norton VPN has all of these. The internet kill switch makes sure that if your VPN is somehow disabled or crashes, then your internet is turned off until it can be re-enabled. This makes sure you are not connecting to a nefarious site while your primary means of security is disabled.
Anonymous browsing is exactly what it sounds like: Browsing that saves no cookies and leaves none on the websites you visit. "Cookies" are little bits of code that help a website load faster. But as you might expect, some websites' cookies will be programs in disguise. These programs can be dangerous.
A "no-log policy" is a promise that VPN's make in their End User License Agreement. It is a promise to never use the VPN program to log the user's data. If a VPN does not have these, it is not a real VPN.
The only way you can trust a VPN is if they put it in their contract that they will not log your activity.
Extra Features
The other category of features is "extra features". These are features a VPN will have in order to make their product more appealing than other VPNs, but are not strictly necessary to function properly.
Good extra features include:
Split tunneling
A huge network
Mobile integration
Antivirus software
Norton Secure VPN does not have its own antivirus software, and its network is not the largest in existence. However, it does have a mobile app to keep your phone safe, and split tunneling features.
The mobile app is necessary because mobile phones are more vulnerable to data mining than ever. Every app on your mobile phone comes with an end user license agreement that usually lays out a ton of personal information the app is allowed to collect. This can include things as personal as biometrics.
But due to privacy laws in most countries, these apps cannot force you to sign a contract that obligates you to provide this information. So instead, you sign a contract saying they are allowed to ask for it.
This is why it is important for a VPN to both scramble the "calls" into your device, as well as the information that your device sends out. Sometimes the call comes from inside the house, so to speak.
Split tunneling is a bit complicated in how it works, but leads to a simple effect: Split tunneling allows you to connect to multiple networks at once. This is useful for when you need to do something like stay logged into multiple accounts on the same website. This is most frequently used by stock traders.
How Does Norton Secure VPN's Network Compare?
---
The big drawback that Norton VPN has is how expansive it is as well as how fast it is. That is to say, it is neither very expansive, nor is it very fast. It is definitely secure, but it can be obstructively slow at times.
Norton Secure VPN has over 1500 data centers. That sounds impressive until you learn that more than 1200 of those data centers are virtual, and that they only cover 29 countries. That means that you are unlikely to get coverage if you are not in the United States, and what coverage you get will be slow.
This has to do with those 1500 data centers. A data center is the physical place to which the data you are sending flows. This is why having a lot of them is important: If you are sending data from New York, but your VPN's data centers are in California, then the data will take a long time to send there and back.
Because they have 1500 data centers it probably seems improbable that you do not have one nearby. But remember, more than 1200 of those is a virtual data center. That means that two data centers are able to create a virtual data center between them by combining their processing power.
Imagine there is one data center in New York and another in California, while you are living in Montana. A virtual data center will be established by those two equally distant physical data centers sharing the burden of receiving your data. This is slower than a physical data center, but it is better than nothing.
The Cost and the Service 💰️
---
As far as prices go, Norton Secure VPN offers a pretty low price given the amount of features it comes with.
Most VPNs will have a massive discount on their first year and then charge more from then on.


In Norton Secure VPN's case, that means that the normal price is around $80 a year but is discounted to $40 for the first year. That is definitely lower than the average price, especially when you consider that it offers VPN protection for your phone, an internet kill switch, and split tunneling.
Naturally, this is a low price to make up for the slower service. But since Norton VPN is growing, you can expect that it will buy or build more data centers as time goes on, speeding up its services.
Most people hear this and ask a perfectly reasonable questions: Once Norton Secure VPN does expand, will their prices increase? It is not worth getting into a service before it is good if they charge more later.
The best way to address this is to point out that VPN's prices actually very rarely increase. In fact, many VPNs have gone their entire existence without ever increasing their prices. Does this mean that Norton Secure VPN will not do the same? Not necessarily. But it means it is highly unlikely that they will.
Is Norton Secure VPN Available in Australia? 🇦🇺️
---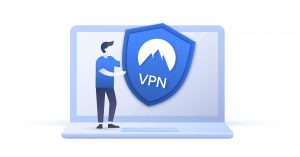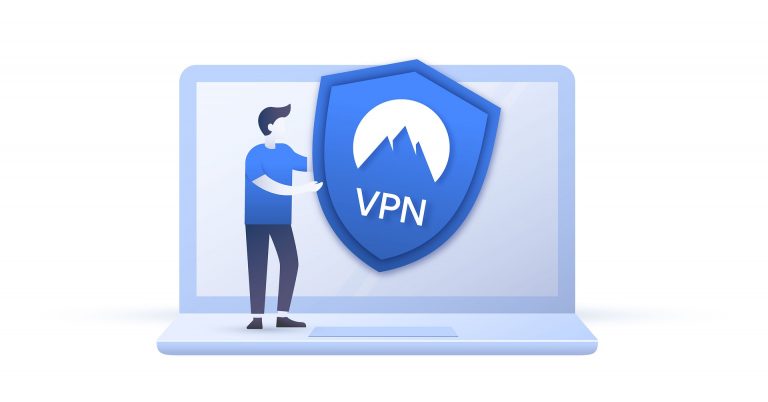 Yes, Norton Secure VPN is available to the entire Oceania region. It is sold at a mark-up, though, which is where its price might become a dealbreaker.
Remember, there are fewer Norton Secure VPN data centers in Australia compared to other countries. That means you are getting a slower VPN.
The price is just $85 rather than $80 per year, but that increase carries over to their multiple-device plans. If you want to cover three or five devices, then it will be even more expensive.
That means that while Norton Secure VPN's prices are competitive in the United States, Australian users will almost always have faster options for the same price over the same number of devices.
This is a situation where Norton Secure VPN's features somewhat backfire on it. Because it has an internet kill switch, but also an unstable connection to any of its data centers, the VPN services can lag behind your own internet. When this happens, the internet kill switch can kick in and disconnect you.
That can be horribly annoying, not just because it disconnects your internet, but also because it does nothing to help your connection to the VPN. This is not something that will happen frequently, but it is something that the VPN is built to account for.
That means that the slower your connection to your VPN, the slower your internet in general. This can negate even the fastest internet connections you can afford, as it is not a matter of your hardware. It is a problem with the availability of your connection to Norton Secure VPN's data centers.
Who is Norton Secure VPN for?
---
Norton Secure VPN is primarily for American customers who want the features of a higher end VPN, but at a lower cost. For Americans, that lower cost results in occasionally slower service.
But for Australians, the cost is not that much lower, and the service is much slower. Even though it still comes with all the features you could want out of a VPN, there are better products out there.
Conclusion 💡️
---
Norton Secure VPN is a good VPN with some draw backs. It is cheap for what it gives you.
Those features include the VPN itself, split tunneling, no-log assurances, an internet kill switch, and much more.


But those features become useless when the VPN cannot even connect to your computer reliably, which is likely to happen if you are outside the United States. Then, the things that Norton Secure VPN lacks become as prominent as those that it has: It lacks antivirus software, and easy plugin integration.
It also lacks more niche tools like port forwarding and other tools that help with torrenting. So, get Norton Secure VPN if you are a US citizen that wants the features. Otherwise, it is not worth it.
---
You Might Also Like: