Disclosure: Privacy Australia is community-supported. We may earn a commission when you buy a VPN through one of our links. Learn more.
Best Renewable Energy Stocks in Australia
The international community has been working hard to make the transition to alternative energies.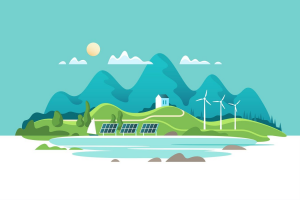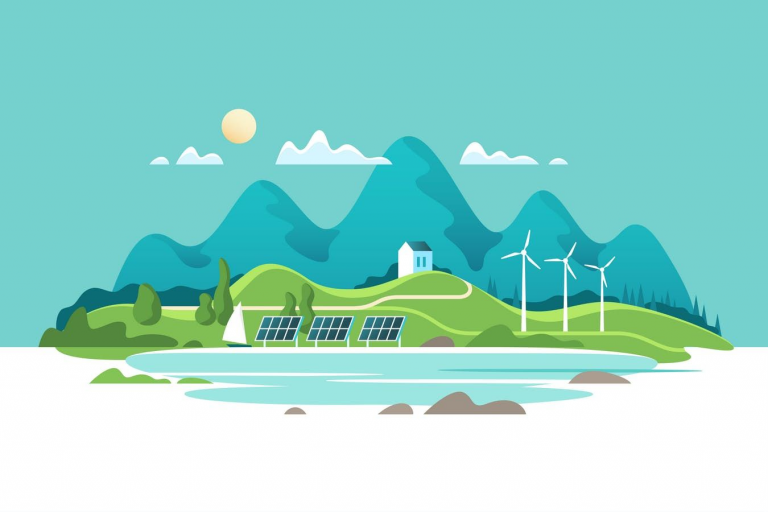 As a result of growing worries about their impact on the environment, several countries are shifting their energy focus from carbon-based fossil fuels.
There are controversies. Over the next 30 years, some expect that more than $150 trillion will be invested in decarbonizing the world economy.
But with a looming energy crisis, it's unclear how long this focus will last especially in the 'collective West'.
As we make the switch to cleaner energy sources, renewables will be important. Here's a deeper dive into the best renewable energy stocks in 2023.
Table of Contents:
How We Choose our Platforms 📚
---
It's understandable that people are feeling overwhelmed by the current state of affairs.
Privacy AU's mission is to improve the quality of its readers' lives through in-depth examinations of 1) emerging technologies, 2) emerging areas of knowledge, 3) the significance of relationships, and 4) emerging economic models. You may diversify your portfolio by purchasing stocks, bonds, mutual funds, and even human capital, agricultural land, and agricultural production.
With this goal in mind, we collect data as quickly as possible while keeping an eye on each product's authenticity, dependability, competitiveness, value, and transparency.
Why Consider Renewable Energy Stocks?
---
Concerns about contributing to climate change have spurred a shift away from carbon-based fossil fuels and toward renewable energy alternatives.
When should you consider buying stocks in the renewable energy sector?
The percentage of electricity produced by the power industry that comes from renewable sources including wind, solar, and hydropower is now at 20%. Over the last decade, the sector's power generation capacity has quadrupled. The pace, however, has picked up in recent years due to growing worries about climate change. The economy needs it to pick up speed in order to decarbonize quickly.
Corporations and other organisations must now consider what actions they may take to mitigate the effects of climate change. More and more businesses are entering into PPAs with utilities and other electrical providers to acquire renewable energy.
Meanwhile, other people are putting their money straight into renewable energy initiatives. Clean energy is becoming more economically appealing as the price of solar panels, wind turbines, and batteries for energy storage continues to drop. However, some people invest in renewables because they want to be seen as socially responsible global citizens.
To hasten the process of decarbonizing the world's economy, governments are proposing and enacting laws to boost investment in the area.
These budget plans are seen by many as only the beginning of the investment necessary to decarbonize the economy, and it is possible that further laws may be passed to significantly increase this level of expenditure. However, the current energy crisis has a high chance of unbalancing that push… So be wary 🔥. Only time will tell.
Fun fact 💡

Wind power, a renewable energy source, purportedly generates 4 tonnes of carbon dioxide for every 1 GWh of electricity, whereas a coal-based thermal power plant, a nonrenewable energy source, produces 820 tonnes of carbon dioxide for every 1 GWh of electricity. Source
Top Renewable Energy Stocks in 2023 💨 – A.U. Reviews 📘
---
1. Brookfield – Best Renewable Energy Stocks in 2023
---
⭐ Among the many renewable energy companies out there, Brookfield Renewable is at the top of its game.
It's a top index fund-listed participant (NYSE:BEP) and one of the greatest generators of hydroelectric electricity, which was predicted to account for half of its total output in 2022.
Furthermore, Brookfield has been expanding its knowledge in energy storage, utility-scale solar, distributed generation, and rooftop solar. The majority of the firm's electricity sales are secured by PPAs with contractual durations of 20 years or more, guaranteeing a consistent stream of revenue for the business.
Remarkable Performance Overall 🦅
The performance history of Brookfield is remarkable. Investing in the firm has yielded an 18% annualised total return since its beginning. Its expansion has been fuelled by a series of acquisitions and new product launches.
Since 2012, Brookfield's dividend payments have climbed by 6% each year on average due to the company's rising profits, which have increased by more than 10% annually on average over the preceding decade.
Brookfield expects to see even greater growth in the coming years, up to 20% annually through 2026, thanks to its enormous pipeline of renewable energy development projects and future acquisitions.
The investments should help the firm increase its dividend by 5% to 9% every year, positioning it as one of the top dividend companies in the renewable energy sector. The company is confident that it can retain its balance sheet in excellent shape, which will allow it to continue its aggressive growth strategy.
Brookfield Has a Strong Growth History… ☀️
With a history of robust margin expansion and a robust portfolio of renewable energy assets, Brookfield Renewable Partners is well-positioned to capitalise on the burgeoning clean energy industry.
In some opinions, this will provide investors with very high returns. The increased cost of power has protected the firm from the impact of growing commodity costs, making it one of the best investments in the sector.
One key factor in Brookfield's continued success is the company's ability to sustain its high profit margins, thanks in large part to the longevity of the 14-year contracts under which it brings in the majority of its income. Since 2013, the company has averaged EBITDA margin expansions of over 60% and increases in gross profit of over 60% every year.
Moreover, it has a great dividend profile, with a payout ratio of about 60% to 70% of its cash from operations, and sustained dividend growth. The firm's strong profitability and liquidity suggest it will be able to maintain its current dividend yield of over 4.7%.
2. SolarEdge Technologies – Best Renewable Energy Stocks in 2023 for Solar
---
⭐ The Israeli firm SolarEdge Technologies, Inc. (NASDAQ:SEDG) manufactures and sells solar inverters, software for tracking electrical output, and batteries.
Services provided by SolarEdge Technologies are purchased by individuals, corporations, and government agencies.

SolarEdge Technologies is available on the NASDAQ exchange. It was upgraded to Overweight and Christine Cho, an analyst at Barclays, boosted her price objective for the company to $396 on December 14, 2022. The analyst predicts the firm will develop rapidly over the next several years because of the favourable macro dynamics in Europe.
At the conclusion of the third quarter, 44 hedge funds had long positions in the company's shares, according to data compiled by Insider Monkey. As of the conclusion of the third quarter of 2022, Impax Asset Management had the largest long position in the firm.
A shift in Focus From Invertors to Intelligent Equipment…
Optimized inverter systems are developed and produced by SolarEdge Technologies. It improves the efficiency of solar panels, which in turn reduces the system's overall energy costs. SolarEdge Technologies, like First Solar, stands to gain from the rapidly expanding solar energy market.
The business has expanded from its initial focus on inverters to develop new forms of intelligent energy equipment. Through a series of acquisitions, the company has expanded its product catalogue to include solutions for the solar, storage, electric car charging, battery, uninterruptible power supply (UPS), powertrain for electric vehicles, and grid service markets.
With a solid financial foundation, SolarEdge Technologies has been able to diversify into smart energy solutions. The primary inverter business of the corporation is very lucrative and produces substantial revenue. With almost a billion dollars in net cash in 2022, the company had plenty of breathing room to keep growing as it sought to cash in on the decarbonization megatrend.
3. First Solar – Next Best Renewable Energy Stocks in 2023 for Solar
---
⭐ First Solar's thin-film solar panels are excellent for utility-scale solar energy projects due to its bigger size and higher energy production per square foot (PSF) compared to rival technologies.
It is no exaggeration to say that First Solar, Inc. (NASDAQ:FSLR), headquartered in California, is the largest solar technology firm in the United States.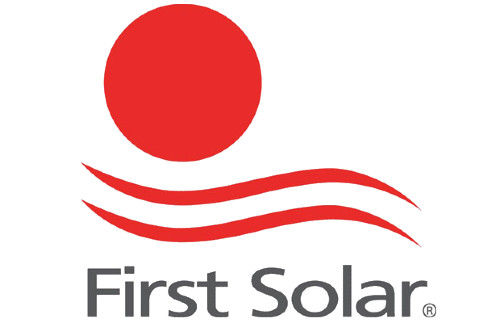 Using cutting-edge thin film semiconductor technology, the firm creates and markets PV solar modules to harvest solar energy, bypassing certain issues found when dealing with non-renewable natural commodities. Thin-film photovoltaic (PV) solar modules manufactured by First Solar are the most widely used in the world. ­
The firm is well-positioned to profit from the rising demand for solar panels, since it is one of the world's top solar panel manufacturers. It is making serious investments to expand its solar panel manufacturing facilities to keep up with rising demand.
All of its capacity through 2024 was sold by the second quarter of 2022, with the exception of a new factory being constructed in India. Also, it has panel sales contracts that extend all the way out to 2026, guaranteeing a steady stream of income far into the foreseeable future.
Strong Financials…
Don't mind the boring logo. First Solar has one of the strongest financial profiles in the industry, giving it the financial resources to keep growing. The firm planned to have between $1.3 and $1.5 billion in cash by the end of 2022, despite making significant expenditures in expanding its production capabilities.
In order to take advantage of the rising demand for solar panels, the company may grow with confidence thanks to the substantial buffer at its disposal.
Corinne Blanchard, a research analyst at Deutsche Bank, assigned a Buy rating and a price target of $180 to shares of First Solar in November 2022. The company's local manufacturing capabilities, the analyst argues, will help it greatly profit from the inflation control legislation.
At the end of the third quarter, 45 hedge funds had positions in First Solar, according to data compiled by Insider Monkey. At the conclusion of the third quarter of 2022, D E Shaw was still the largest shareholder.
4. Ormat Technologies – Top Renewable Energy Stocks in 2023 for Geothermal
---
⭐ Ormat (NYSE:ORA) is a supplier of geothermal energy technology, which is a renewable resource.
Ormat has planned, constructed, and commissioned geothermal power stations with a total gross capacity of over 3,200 MW all over the world. Due to Ormat's growth and diversification into new types of renewable energy projects, the stock is expected to be a top performer among clean energy investments in 2023.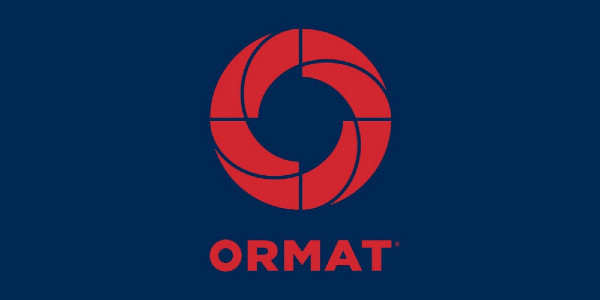 In this context, solar photovoltaics and energy storage services are included. A total of around 1.2 GW is now in the company's power-buying portfolio. Ormat's wares may be purchased in many different nations, including the United States, Guadeloupe, Kenya, Guatemala, Honduras, and Indonesia.
Stock Price Up 27% for 2023… 💨
When it comes to sustainable energy, Ormat Technologies is the gold standard. Its stock price is up 27% so far this year, and the firm expects further growth of 18% in geothermal and solar power by the end of 2023. Such rapid expansion might establish Ormat Technologies as a frontrunner among U.S. renewable storage companies. It's not on the ASX, you'll need a broker that connects to the NYSE.
I pray that these optimistic projections will come true. The company's growth prospects and reasonably attractive value at the current levels bode well for investors. Reason being, "the worldwide geothermal industry is predicted to rise from $62.65 billion in 2022 to $95.82 billion by 2029", as reported by Fortune Business Insights.
5. NextEra Energy – Best Renewable Energy Stocks in 2023 for Wind & Solar
---
⭐ NextEra Energy (NYSE:NEE) is a leading global provider of renewable energy from the wind and sun.
Its Florida utilities and energy resources division produce electricity, which it then sells to other utilities and end customers through power purchase agreements.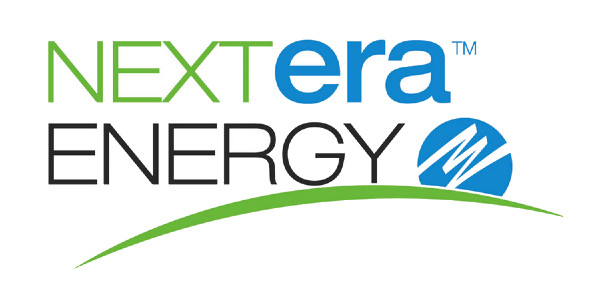 In fact, NextEra is one of the few major corporations to place such a large stake in renewable energy. To this end, it plans to replace natural gas in its power plants with green hydrogen and renewable natural gas, and increase its solar energy and storage capacity by a large margin.
1,000% ROI in the Last 15 Years… 🔥🐉
NextEra's investments in renewable energy have generated substantial returns for its shareholders. Over the previous 15 years, it has generated a total return of about 1,000%. Strong gains have been fueled by its above-average growth rate.
Since 2005, NextEra has increased its adjusted profits per share by a compound annual rate of 8.4 per cent. Over the same time period, it has increased its dividend by 9.8 per cent every year. NextEra is a Dividend Aristocrat because it has grown its dividend for more than 25 years in a row.
The firm is certain that its investments will provide future returns for its shareholders. It projects that thanks to ongoing investments in renewable energy, profits would grow by 6 per cent to 8 per cent every year until at least 2025.
By at least 2024, NextEra anticipates delivering a yearly dividend rise of roughly 10%. Meanwhile, it's expected to have one of the finest balance sheets in the utility industry, providing enough resources for future growth.
Perhaps the Best Provider of Wind & Solar 💨⚡
NextEra Energy is a major provider of wind and solar power to the electric utility sector and direct consumers. This climate change stock manages infrastructure at 119 locations throughout the continent.
More than 17,000 MW of solar and wind power are now being generated by NextEra Energy in this area. Natural gas infrastructure also makes use of clean fossil fuels. Florida Power & Light Firm, NextEra Energy Partners, and NextEra Energy Resources are just a few of the subsidiaries the parent company supports.
When Gulf Power and another firm merged in January 2021, the resulting entity, Gulf Power, became the largest vertically integrated regulated utility in the United States. NextEra's performance during the fourth quarter of 2021 increased by 11.9% over the same period the previous year.
6. Clearway – Top Renewable Energy Stocks in 2023 for Storage & Production
---
⭐ Clearway Energy (NYSE: CWEN) is another popular renewable energy plant owner in the United States.
Clearway Energy is well-liked among renewable energy investors due to its diversified portfolio that includes solar, wind, and natural gas generating plants.

Additionally, Clearway Energy sells the energy produced by these facilities to utilities and large corporate clients under long-term, fixed-rate power purchase agreements. The company made $1.46 billion in the middle of 2022 after selling its thermal assets.
Very Efficient Natural Gas Supplement ☁️
When it comes to renewable energy generation facilities, Clearway Energy is a major player in the United States. Its natural gas-powered facilities are very efficient and supplement its wind and solar energy production. As an additional revenue stream, Clearway sells electricity under power purchase agreements (PPAs).
In 2022, the firm earned $1.35 billion from the sale of its thermal business, money it used in the growth of its renewable energy business. Investing in renewable energy assets has been a consistent focus. The transactions are making it more likely that the corporation will be able to raise its dividend.
With the agreements in place, Clearway Energy anticipates being able to increase its dividend payment closer to the upper half of its 5% to 8% yearly goal range until at least 2026. At the same time, it plans to keep its financial footing stable.
In the future years, Clearway Energy will be able to take full advantage of prospects for expanding its renewable energy activities, therefore delivering considerable value to its shareholders.
7. General Electric – Leading Renewable Energy Stocks in 2023
---
⭐ Hedge funds select General Electric Company (NYSE: GE), a global leader in advanced technology and manufacturing, as the top renewable energy stock to purchase.
The renewable energy division of the firm is responsible for producing electricity via several means, including onshore and offshore wind, blades, hydropower, storage, solar, and grid solutions.

The debt buyback programme was raised to $7 billion on June 8th. The firm also said a few days earlier that its aviation division will have positive free cash flow in 2021. UBS also maintained its "Buy" rating and $17 price target on shares of General Electric.
Earnings per share of $0.03 during the first quarter of 2021 for General Electric were $0.02 higher than analysts' projections. This is a rise over the previous quarter's loss of $0.01 per share with an EPS of $0.08, so it's good news. Stock price increased during the previous six months by 26.41% and year-to-date by 30.75%.
There were 68 hedge funds with $6.16 billion invested in General Electric as of the end of the first quarter of 2021, a decrease of 1 from the 69 hedge funds had interests in GE as of the end of Q420. Despite this, Q1 2021 stake value is much greater than Q4 2020 value of $5.68 billion.
Cutting-Edge Wind Turbines… 💨☁️
The renewables division of General Electric (NYSE:GE) has developed cutting-edge tools, such as the Haliade-X offshore wind turbine. The company's rapid growth may be directly attributed to the success of this turbine.
It is noteworthy that because to this wind turbine, GE was awarded a sizable contract for the Dogger Bank project located off the coast of England. With 277 GE turbines on order and construction well started, success is imminent. In particular, the General Electric Renewables Department has a lot to gain from the Dogger Banks' numerous triumphs, making this a very exciting moment for everyone involved in the project.
Increasing demand for power and transportation bodes well for General Electric, particularly within the company's Power and Aviation divisions. The rising demand for energy means more power plants will be constructed, which is good news for GE's Power division.
The Aviation division of GE is also poised to reap the benefits of pent-up demand as a result of increased interest in travel after many months of COVID lockdowns. There will be significant long-term benefits for investors thanks to this improvement in both industries.
8. Plug Power – Leading Renewable Energy Stocks in 2023 for Hydrogen
---
⭐ To a large extent, Plug Power (NASDAQ:PLUG) owes its success in the market to its concentration on the hydrogen revolution… which is allegedly key to the movement toward cleaner forms of energy.
Forklifts and other warehouse vehicles may all benefit from Plug's fuel cell technology, and the business also constructs green hydrogen production facilities.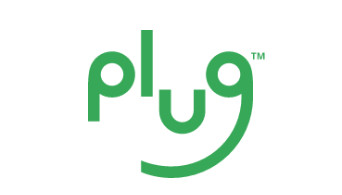 With its recent expansion, Plug Power has also become a leading provider of electrolyzers for producing renewable hydrogen. To further boost green transportation, it is developing unique collaborations, such as the European automaker Renault.
Investments by Walmart and Amazon… 🏭🌴
With their recent investments in green hydrogen from Plug, Walmart (NYSE:WMT) and Amazon (NASDAQ:AMZN) are setting an example in the clean energy sector.
The business recently announced a partnership to provide green hydrogen to Nikola, a manufacturer of hydrogen trucks. Plug Power's revenue has been growing by double digits over the previous several quarters as the company continues to gain notable clients. Its order backlog also rose in the third quarter, by almost 45 per cent from the previous quarter.
Turnkey hydrogen fuel cell systems are available from Plug Power. The business has particular expertise in proton exchange membrane technology and fuel cell processing. In addition to its battery hybrid technology, Plug Power offers green hydrogen generation, storage, and distribution infrastructure.
The business provides total clean hydrogen and zero-emission fuel cell solutions for supply chain and logistics. This encompasses both on-road electric vehicles and the stationary power sector. The firm essentially manufactures and sells fuel cell devices that can swap out traditional backup power sources like batteries and diesel generators.
9. Atlantica – Leading Renewable Energy Stocks in 2023 for Sustainability
---
⭐ Atlantica Sustainable Infrastructure, as its name implies, is a company that focuses on sustainable infrastructure and green energy investments.
Its main business activity is the acquisition and administration of renewable energy assets. Despite trading on the NASDAQ, the company's headquarters are located in the United Kingdom.
The goal of Atlantica Sustainable (NASDAQ:AY) is to become a recognised leader in the sustainable energy industry. Atlantica is at the forefront of environmentally responsible energy production throughout the world thanks to its 41 remarkable assets in renewable energy, efficient natural gas, water projects, and transmission and transport solutions.
As a company that operates on three different continents, it has unparalleled worldwide reach and dedication to renewable energy sources.
Atlantica's Strong Renewable Performance for 2023
The year has been very fruitful for Atlantica Sustainable. Its rapid expansion may be seen in the 4,155 GWh of renewable energy it produces annually and the 1,229 miles of transmission lines it now has in service. The growth in operating cash flow of over 17% is better than predicted.
The company's 6.6% yield is now very safe and sustainable, thanks to its stellar performance. In addition to these encouraging outcomes, investors have also taken notice of Atlantica's seven consecutive years of dividend increases.
However, Atlantica Sustainable Infrastructure's primary goal is to generate long-term wealth for its shareholders while also playing a key part in the continuing transition to a more sustainable world. If you're searching for a dividend investment that supports environmental goals, consider this one.
Assessment of Atlantica's Sustainable Infrastructure
The most recent dividend payment was $0.44 per share, bringing the total dividend yield up to 5.29 per cent as of this writing. In addition to its natural gas resources, Atlantica Sustainable Infrastructure also offers answers for its transmission, transportation, and water assets.
Capital is allocated for electric transmission lines, heat storage, and renewable energy projects throughout the United States, Canada, Peru, Mexico, Chile, Colombia, Spain, Uruguay, Algeria, Italy, and South Africa via Atlantica Sustainable Infrastructure.
10. ITM Power – LSE's First Publicly Listed Hydrogen Company…
---
⭐ ITM Power plc was established in the United Kingdom in 2001 to provide energy storage and alternative fuels.
Green hydrogen is produced utilising renewable power and tap water in the company's proton exchange membrane (PEM)-based electrolysers, which it develops, produces and integrates.

Electrolysis yields hydrogen, which has use in transportation, Power-to-X, and manufacturing.
In 2004, the firm became the first hydrogen company to be publicly listed on the London Stock Exchange (LSE) by floating on the Alternative Investment Market (AIM). They also have LSE's Green Economy Mark.
The Sheffield facility that produces electrolyzers for ITM Power is its home base. In addition to its headquarters in Hesse, Germany, it also has a second location in Sheffield and a third location in the city of Sheffield itself.
ITM's Stated Aim is Less Carbon
Green hydrogen is purportedly at the heart of ITM Power's mission to assist the world to achieve carbon neutrality. The firm is the first of its kind to be traded on the LSE, and its focus is on hydrogen.
ITM Power has been developing and producing proton exchange membrane (PEM) electrolyser systems for the production of environmentally friendly hydrogen for over 20 years. The sole inputs and outputs of its systems are water and renewable energy, with oxygen and water vapour, respectively.
In recent years, the firm has seen significant growth. A second Gigafactory was built in 2021 at Bessemer Park, Sheffield, making it the biggest electrolyser manufacturing facility in the world.
The enhanced automation and economies of scale should allow ITM Power to reduce the price of electrolysers by about 40% over the next three years.
It has partnered with companies including Linde, Shell, Snam, Hyundai, and Honda to increase its global reach and industrial influence.
Top Renewable Energy Stocks in 2023 – Trader's & Investor's Buying Guide
---
Now that we've seen the top renewable energy stocks this year, let's have a look at the topic as a whole and discuss it. Many of these companies are large and blue chips, which can mean investing in them can be safer than in small-caps. Also, see if there are supplements to your income via dividends.
You never know who's swimming naked until the tide goes out. Warren Buffett (Source)
Definition of Renewable Energy 🌞
---
Clean, renewable power is exactly what it sounds like.
Renewable energy comes from non-depletable, naturally replenishing sources, such as the sun, the wind, the tides, and the earth's geothermal heat and kinetic energy.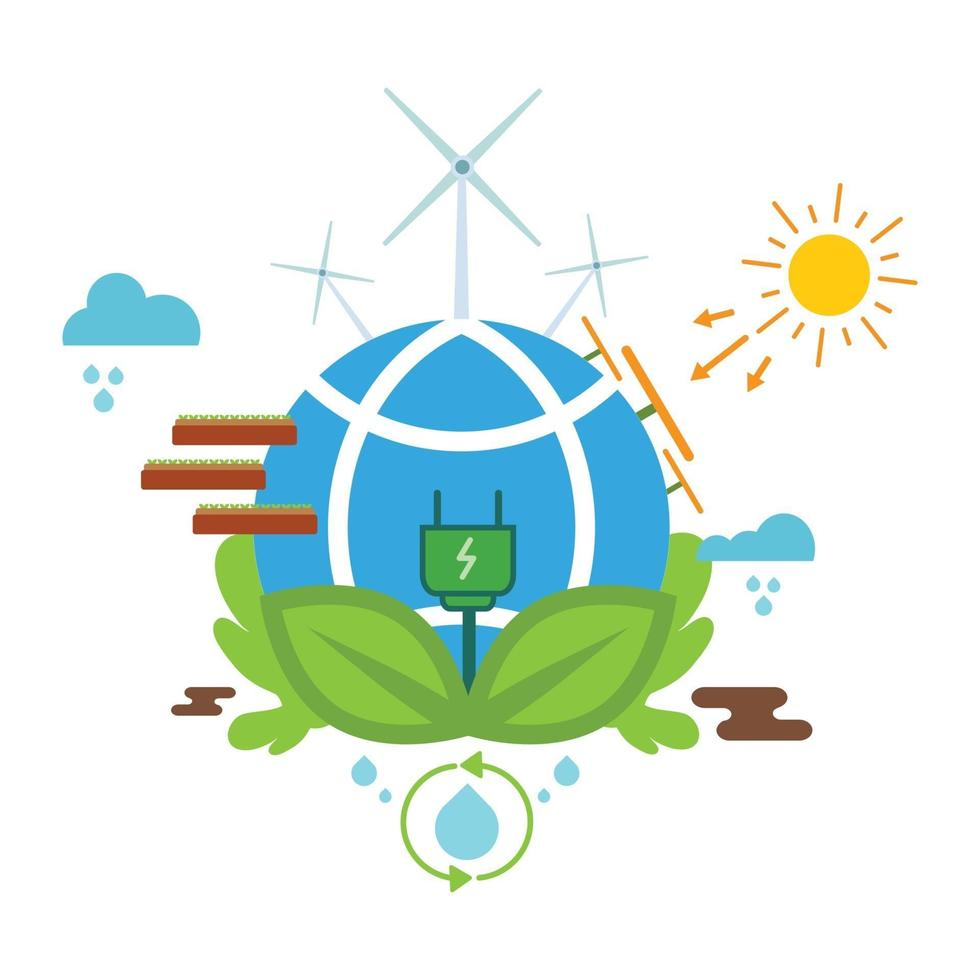 The sun is one example of a renewable energy source since it always shines, however, our capacity to harness its energy varies with the seasons and the weather. Similarly, wind shares this quality.
In spite of the common perception that renewable energy is a recent development, humans have really been tapping into the energy of the natural world for generations. Using waterwheels, the ancient Greeks were able to irrigate their fields and grind their grain into flour.
By the 12th century, Europeans had adopted this technology as well. By the 1st century, the Romans were using geothermal energy to heat their homes.
While these early uses were promising, the renewable energy sector has gone a long way in the last several years. The question then becomes, "Should one put money into renewable energy stocks in 2023?" And which renewable energy stocks do you think are the greatest bets?
Learn More: 📚: How Stocks Work
Investment Risks of Renewable Energy
---
Renewable energy investments, such as those made in wind energy equities, are not risk-free.
The fact that renewable energy must compete with energy derived from fossil fuels like oil is one of its greatest obstacles.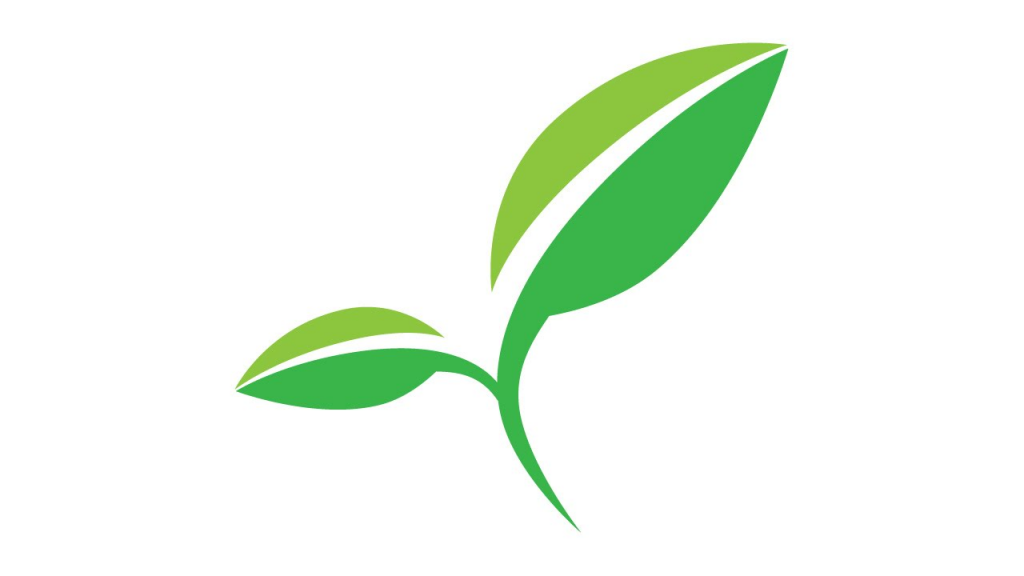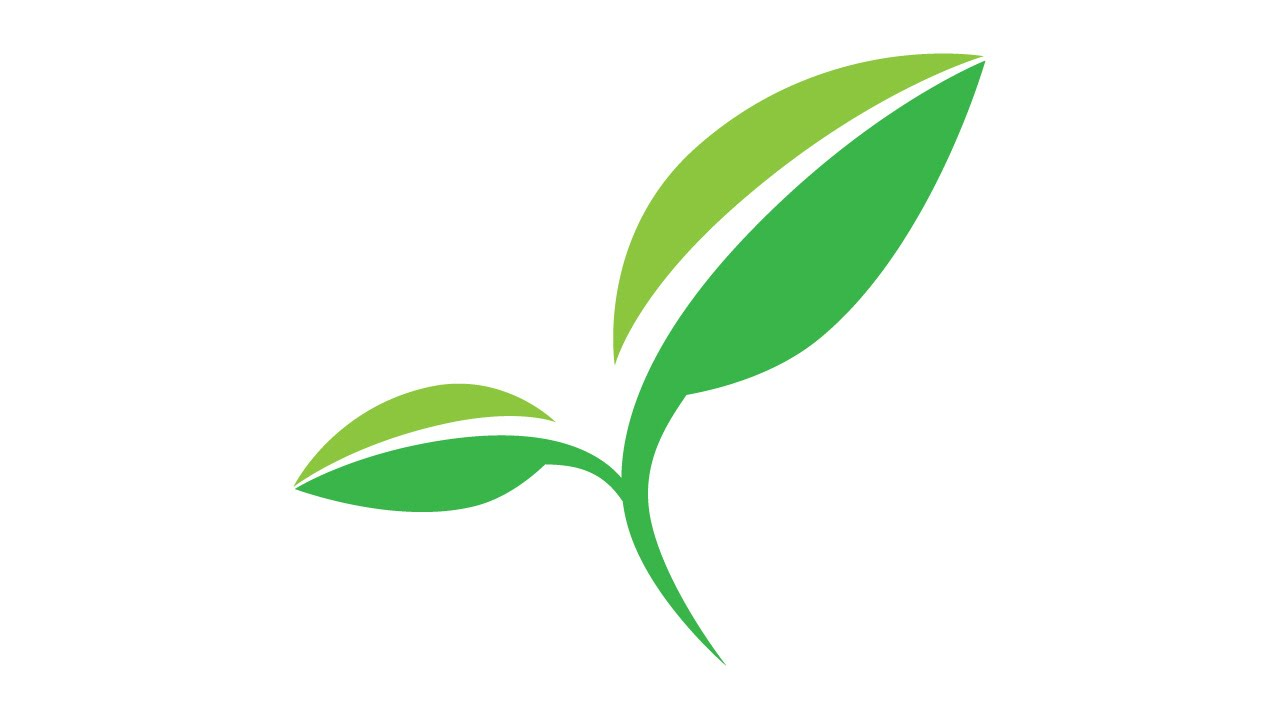 We've already established that the sun's intensity varies throughout the year and that the wind's velocity varies with the seasons.
In contrast, fossil fuels can maintain a consistent output of energy even when prices are low, which may have a chilling effect on the demand for renewable sources of power and lead to a decline in their proportion of the overall energy market.
A further danger of investing in renewable energy is the possibility of regulatory changes. Upon Donald Trump's election as President of the United States in 2016, for instance, several renewable energy stocks dropped for understandable reasons related to climate change policy.
Guide 📙: Trading & Investing in the ASX 200…
Risk comes from not knowing what you're doing. Warren Buffett. (Source)
The Science: How Renewable Energy Works…
---
Among others (like geothermal energy, which harnesses the heat energy stemming from radioactive processes in the Earth's core), here are four primary renewable resources that are useful for demonstrating how renewable energy is created:
How Wind Energy Works ☴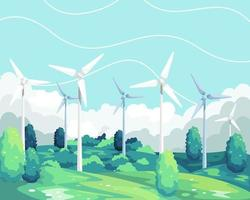 A few years ago, in 2021, there were reportedly 101 wind farms in Australia. In both the United Kingdom and the United States, wind power is the leading renewable energy generator. Wind farms, both onshore and offshore, use wind turbines to create energy.
By rotating a driving shaft and gearbox that is attached to a generator, the turbines transform the kinetic energy of the spinning blades into electricity. The generated power is then amplified to go into the national grid.
How Solar Energy Works 🌞
Sunlight is one of the most abundant and cost-free energy sources on Earth, so it seems to reason that it would also be the most popular renewable energy option. However, the quantity of daylight we experience varies considerably with factors such as latitude, season, and time of day.
Solar panels absorb sunlight and then use that energy to create electricity via a chemical and physical process known as the "photovoltaic effect" (or PV).
How Hydroelectric Energy Works 🌊
Hydroelectricity is generated from the kinetic energy of moving water, either in the form of flowing or falling water. Dams are the sites of hydroelectric power plants, which use the rotation of underwater turbines to power a generator and produce energy.
Hydroelectricity also includes wave and tidal power, which use the natural motion of the ocean to provide power at the outlets of major lakes and oceans.
How Bioenergy Energy Works (Biomass) 🥕
In the process of combustion, organic materials may produce electricity. Biomass refers to any fuel derived from organic matter, such as plants, trees, or even food scraps.
Although the production of bioenergy results in carbon dioxide (CO2) emissions, the fuels themselves are considered renewable because they can be regrown and, during their lifetimes, absorb the same amount of carbon that they release.
Growing Savings Naturally 📚: Best Micro Investing Apps in Australia (2023)
Conclusion
---
What energy stock is the greatest bet?
Here are a few energy stocks to keep an eye on, but remember that the best ones are the ones that could work best for your specific portfolio. Some of these were described in this guide, others are additions:
Algonquin Power & Utilities Company (AQN)
Brookfield Renewable Partners (BEP)
NextEra (NEP)
Energy Clearway, Inc. (CWEN)
Infrastructural Sustainability Company, Atlantica (AY)
Ormat Technologies, Inc. (ORA)
It's a common misconception that peak performance should be your first priority. It may seem like a smart idea to invest in the top-performing energy stock, but there are other considerations, such as your current portfolio allocation, that should be taken into account.
If, for instance, you already have many investments in solar energy, making yet another one would not increase your portfolio's diversification. If your portfolio is highly concentrated on one sector, and that sector has widespread difficulty (say, a scarcity of resources required to create solar panels), your portfolio will be hit more.
Think about the many investment options you now have. Do particular stocks make up the bulk of your portfolio, for instance? The general guideline is to invest as little as possible in any one company, and the majority of your money should be in a diversified investment vehicle such as a mutual fund.
Finally, before putting any money into a stock, you should do your homework. There are several factors to think about when purchasing a stock, including the company's track record, its earnings, and more.
Best Renewable Energy Stocks in 2023 📙 – FAQs
---
1. What countries lead the global market for renewable energy?
Electricity generated by renewable resources is gradually becoming the norm. Enderdata estimates from 2021 indicate that renewable energy will provide 30% of the world's electrical needs. Enerdata is a consulting firm that releases an annual report on the global energy industry and its effects on the environment.
According to the same study, Norway is leading the world in producing "clean" energy since the country generates almost all of its electricity from renewable resources. New Zealand now ranks second with 80.9% renewable energy, passing Brazil (who dropped to third from second in 2020, at 78.4%) for the first time. With 65.5% of its energy coming from renewable sources, Portugal is ranked seventh, up one spot from 2020.
2. What renewable energy stocks are worth buying in 2023?
The answer to this question is stock-specific. The services of certain green energy providers, like Tesla, may be rather pricey. Let's say the current price of a share of Tesla stock is above $660. NextEra Energy, another sustainable energy company, sells for roughly $70 per share, far less than Tesla.
Stock prices in the renewable energy sector are susceptible to the same market dynamics that affect the broader market as a whole. These pressures include things like changing regulations, changes in oil prices, and public interest.
3. When energy prices drop, do you still have to pay?
If the value of your energy stocks drops, you probably won't have any financial obligations as a result. Even if the firm you put money into goes bankrupt, you probably won't lose more than you initially put in unless you used very high-risk trading techniques. If you invested $100 in wind energy shares and the firm went bankrupt, you would lose your investment but not owe the $100.
---
You Might Also Like: