Disclosure: Privacy Australia is community-supported. We may earn a commission when you buy a VPN through one of our links. Learn more.
Best Web Development Courses & Certifications Online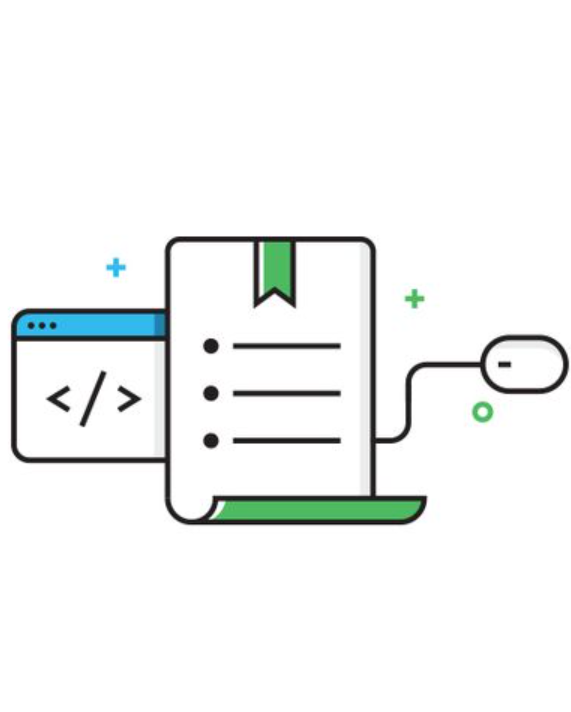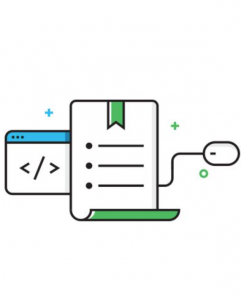 In a few words, web development describes the creation and updating of websites. By "website," we're talking about many web pages that can be publicly accessed via the internet, such as:
The PrivacyAustralia website
A restricted, private network, like your local library or school's staff intranet.
Modern web development also involves web apps. These web applications are made up of software packages that operate using a web server and can be used via the internet. This is different to traditional desktop apps that need to be downloaded onto your device.
In this guide, we cover the best web development courses & certifications online!
Table of Contents:
#1 Udemy: Web Designing for Beginners: Real World Coding in HTML & CSS
---
Once again, if you are looking to become a professional web designer or developer and you want a top-rated program to start your journey, this offering from Udemy is a recommended choice.
In this program, you'll start as a regular and then work your way up into the more advanced levels that include creating engaging web applications.
This includes how to customise your web pages so that they are incredibly unique in their design and structure. And weighing this against the most effective structures that work today. The course was developed by Brad Schiff, who works as a web development professional and lecturer. He feeds in lots of bleeding-edge tips on what's working in the world of web development today during the courses. Once completing the curriculum, you earn a certificate of completion – to share with employers or on LinkedIn.
Key USPs:
Once again, the course focuses intently on fundamental programming skills, including HTML and CSS, and how these can be used to create a responsive website.
Become proficient with modelling websites and including industry-friendly animations and other effects using CSS3.
Understand how to develop websites that are mobile responsive.
Learn how navigation menus work, how to stylise menus, and how to do overlaps transparency for responsive websites.
Duration: One week or less.
You can Register Here
#2 Udemy: Learn Photoshop, Web Designing & High-Value Freelancing
---
This broader web development course hosted on Udemy begins with teaching about the fundamentals of Adobe Photoshop – that you can use in order to better create responsive website designs. Even if you are beginning from scratch, this will give you a deep introduction to Photoshop.
As well as translating how the skills learned can be used to develop a freelancer career on various platforms such as Upwork, Fiverr, Designcrowd, Crowdspring, 99designs, and more.
The course is prepared by Cristian Barin, who is a certified instructor in Photoshop, and also offers his own freelancer experience during the sessions to give you a realistic understanding of how projects will unfold.
Key features:
A fast and hands-on course designed to go through the essentials of web designing, including Photoshop.
Work through actual case studies which show you the design process.
Get access to over 50 premium Photoshop files from the instructor with over learning materials to advance your designing skills.
Get realistic advice on how to create a consistent stream of income from clients.
Differentiate yourself from others by getting insider tips, as well as using the one-month money-back guarantee.
Duration: Around one month.
You can Register Here
#3 Udemy: Landing Page Designing & Conversion Rate Optimization
---
This course focuses on business owners seeking to boost how well their landing pages convert. This Udemy program is a top-rated choice for those seeking to get to grips with the fundamentals of landing page designs – principles of how to create landing pages. The course focuses on developing many pages without coding.
The course is developed by Isaac Rudansky, who is a Google AdWords professional and was one of the cofounders of AdVenture Media.
Lectures are done through high-quality video, with the teacher one through the various elements of a landing page, such as developing the CTA in order to encourage prospective leads to move down the sales funnel. As with the other programs in this guide, the course gives you a certificate of completion.
Key USPs:
First and foremost, discover and grasp the role of the landing page and how you can create one from step one in order to focus on converting prospective visitors into customers.
Use split tests properly, in order to understand conversion rates and how they are moving across time, in order to maintain the health of landing pages.
Learn how to identify where a prospective lead is in the sales funnel process and how to construct the landing page that properly addresses each stage of this sales process.
Become proficient at creating engaging captions that offer the correct type of directional trigger that focuses on the pain point of your visitors.
Duration: Around ten hours.
You can Register Here
#4 Udemy: Complete Web Design from Figma to Webflow to Freelancing
---
Similar to entry number five in this guide. This course is actually made up of three different focuses: doing website designing using Figma, building this out via Webflow, and then successfully monetising and converting your skill sets into a functional freelancing career.
Important to note is that this course will develop a robust understanding of the Figma framework, and how it can be properly used to develop compelling web designs.
This program was developed by Vako Shvili, who web designs professionally and is also a top-performing Udemy teacher. He will guide you through sessions. The full curriculum will take you through the steps to designing a website from steps A to Z so that you have a functional awareness of what's needed once you are ready to capture your first project as a freelancer.
Key features:
A comprehensive program created for students who want to start anew on their journey as freelance web designers.
Focuses on the art and technical process of designing responsive and graphically beautiful websites using the Figma tool, which is a popular interactive designing service currently used by both Airbnb and Uber, as well as a bunch of our industry-leading firms.
Be privy to insider secrets to web designing as a freelancer and how to earn a living as a freelance web designer.
See the process of taking brainstormed designs from the page and onto the web page via Webflow, a cutting edge site.
Work remotely from home with flexible access to the program from any device.
Duration: Around a month.
You can Register Here
#5 Michigan University: Web Design Certificate (Via Coursera)
---
This online course, run by University of Michigan, is best suited to students seeking to understand how to create beautiful designs and professional websites. Lecturers give you the skills needed to create intuitive and responsive website portfolios through the following programming skills: CSS3, JavaScript and HTML5.
By enrolling in this program, you can jumpstart your career in web development. Each section can be completed at your own pace and schedule.
You will explore bleeding edge technologies required for creating top-performing websites that function across mobiles, desktop browsers, and tablets.
Key features:
Learn many competencies including CSS, HTML5, and JavaScript as well as creating responsive web designs.
Fine-tune your abilities through videos, quizzes, etc.
Excellent course to learn about web design from scratch.
World-class trainers – Charles Severance and others
Learn to design websites with unique fonts, complex layouts, and customised colour schemes
Duration: 90 days
You can Register Here
#6 London University: Responsive Web Design (Via Coursera)
---
Run by University of London, this online programme on web design is suited to people who want to learn to create professional and responsive websites. The teachers will go through how to create wireframe models for pages.
Programming skills learned include CSS, JavaScript, HTML as well as making your web designs responsive. Another great way to kickstart your entry into the web design world.
Key features:
Great recommendations with instant membership.
Develop strong foundational capabilities to jumpstart your career.
Curriculum includes data modelling, APIs, and web page animation.
Grow key awareness of full-stack web development that focuses on front-end programming and customising databases.
Free trial lasts for a week.
Duration: One week.
You can Register Here
#7 Skillshare: Web Design Courses (Free)
---
Skillshare offers a bunch of paid and free online learning courses focused on how to do web design.
There are more than 50 programs available – with lectures developed by some of the top-performing web designers and lecturers on the platform.

This entry-level offering gives you a deep overview into programming skills ranging from CSS, HTML, JavaScript, how to make web designs responsive, understanding the difference between UI and UI/UX, and much more. To aid this, there are tons of high-quality video lectures, practical exercises, and at the end of the programme is a certificate of completion.
Key features:
Covers fundamental elements of web designing featuring lots of tutorials and interactive classes in one single hub.
Begin to develop programming skills and learn about the UI/UX design framework, including Adobe XD design.
Grow competencies in visual tool designing including how to optimise design frameworks for more efficient, improved, and speedier designing.
Focuses on optimising your work process to make your UI/UX workflow in Figma more efficient, as well as dynamic graphics.
Delve deep into programming languages JavaScript, HTML5, and CSS and more, in order to create data-driven landing pages using tried and tested marketing principles.
Duration: Work at your own pace and schedule.
You can Register Here
What are MOOCs?
---
There's no problem with the number of online certifications available. The real challenge is knowing what career path to choose. Each is capable of expanding your career opportunities and sharpening or growing your base of knowledge in a way that will be valuable – adding to your pre-existing skill sets. Many of these courses include a Certificate of Completion, and also involve building a portfolio in the process. Some of these are free, with the only cost being your time.
MOOCs (massive open online courses) are undergraduate-level courses offered online that can be accessed whether you are, often for free. The bulk of the certificate of completion at the end can be put on your LinkedIn profile or other social media. MOOCs typically involve an industry expert or a working professional. This industry has been growing for some time. For instance, 20 million people globally used one of these in 2018.
Among all of the services that are available in English – edX, Udacity, Coursera & FutureLearn MOOCs are big names. Typically, the course can be completed for free, but you need to pay if you want a certificate of completion. Fees also unlock the complete curriculum materials in some cases.
Web Development Explained
---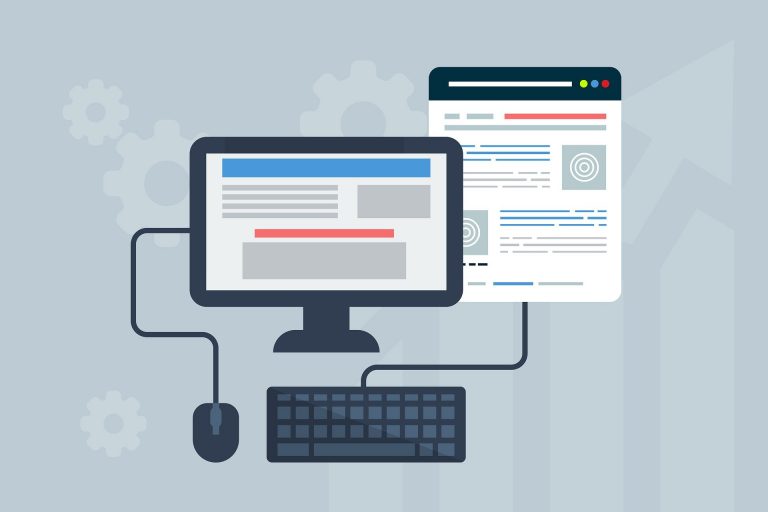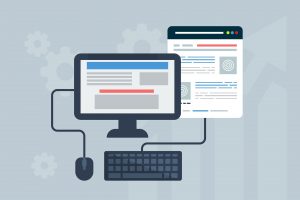 In order to build out a website, developers need to construct applications and webpages for the internet or the intranet which is a private network. But development doesn't necessarily involve web design as a key focus; instead, it's mainly focused on programming skills, which is behind the actual functioning of a website.
Of all the online IT and software skills, web development ranks high in how crucial it is. It tends to influence all of the other different IT technologies. This covers key concepts ranging from database management to web publishing and coding for networks and devices. Furthermore, a bunch of different practices are involved such as manipulating text editors in order to do manual coding for the website. There is specific software, such as Dreamweaver, which is used for establishing web pages, and more.
Competencies required skills that perform the most straightforward web pages using drag-and-drop development to complicated web applications requiring software engineering. There are many use cases such as developing social media platforms or e-commerce web pages and landing pages and even creating content management systems themselves. All of these lie inside of the web development framework.
As per the name, the world of web development can be broken into two compartments:
Web: which means anything to do with the website, pages, or ever functions over the Internet.
Development: the process of creating an application from beginning to end.
Web Development itself can be thought of in two ways:
Frontend Development
Backend Development
Front vs. Back-End Development
---
Even for beginners in web development, the terms "front-end development" and "back-end development" are probably familiar. But what is their meaning?
Front-end web development focuses on interfaces that users see, will interact with and engage with when visiting a website or using the software. Therefore, these types of developers focus on everything you visually come across on the web page, from navigation menus to layout to colours.
Back-end web developers work on the unseen elements of a website, specifically the data that needs to be stored and queried.
During the process of accessing a webpage using your browser, you are technically querying a file that has been stored in a database server somewhere in the cloud or network. Whenever you bring up a webpage for the first time on your device or log in to your account using user details, this will involve the work of the Back-End Developers who are the ones who make all of this data work securely, properly, and efficiently.
Now that we've reviewed the fundamentals of web development, let's take a look at how web apps or websites are generated – by investigating two angles of the process: the web development and web development team processes.
Web Development Processes
---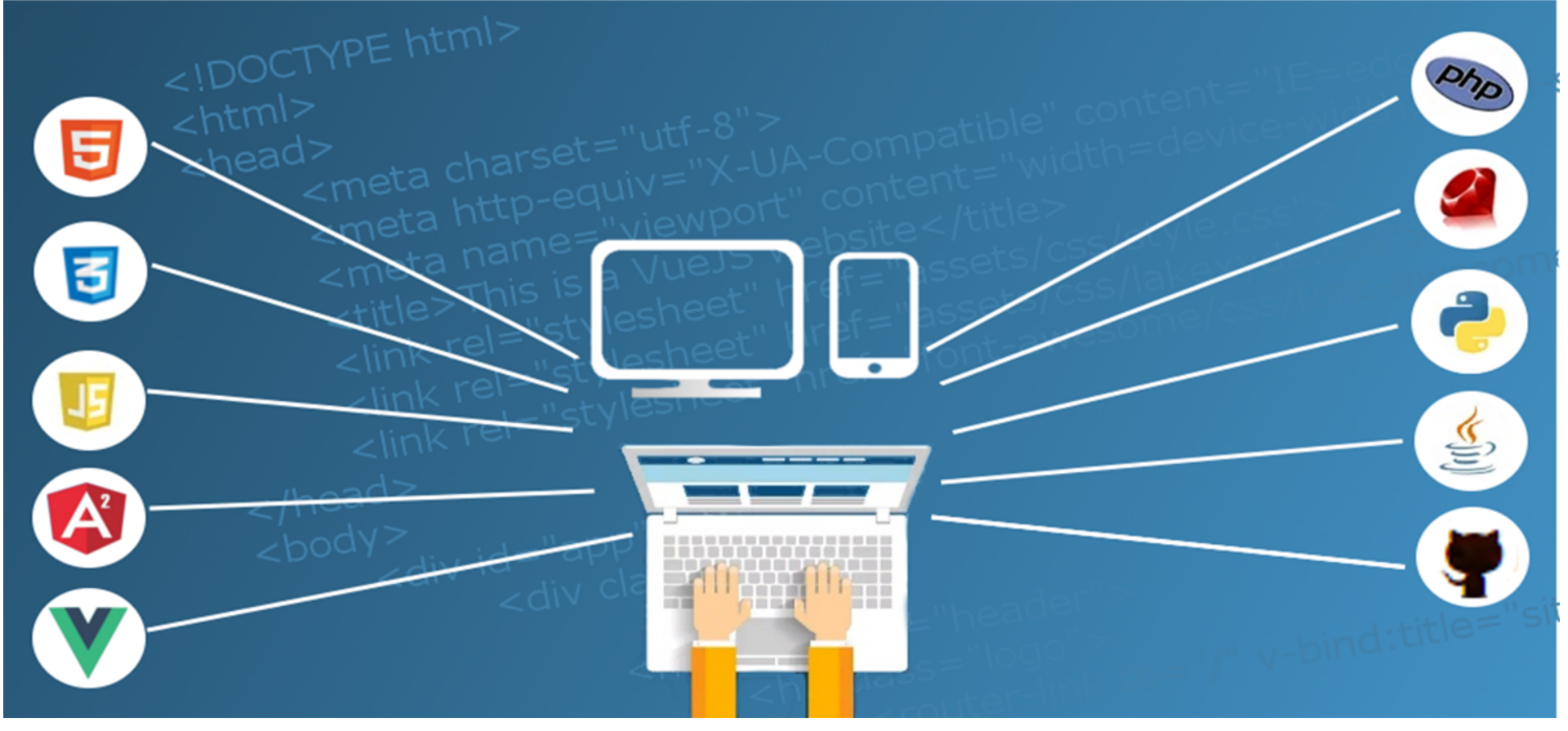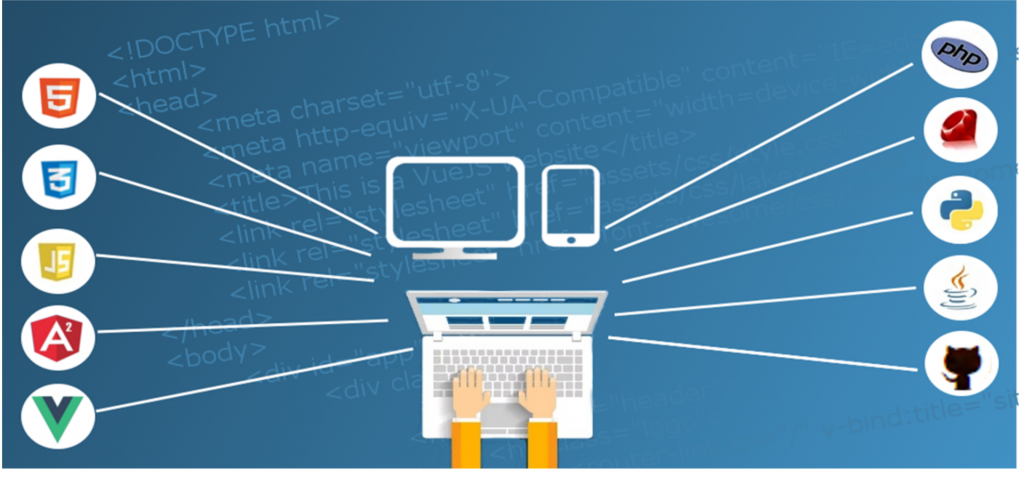 Let's say a new customer requests a website and you are going to develop one for them. Where should you begin, what's your first move?
Regardless of if you are in a website or piece of software using a team of two or 200, web development tends to go through the following seven steps.
ℹ️ Resource gathering. This means figuring out all of the internal elements (such as the website's goal) and external elements (such as the focus demographic and competition).
A few questions that need to be addressed:
Why does the client want this website?
Who is their target audience?
What functions are critical for the web application or website?
What would make this website preferential to the target compared to the competition?
✒️ Brainstorming. Once the nature of the website has been pinpointed and you know who will visit, it's time to prepare. This brainstorming process has the dev teams arrange an outline of web pages and the website. Which is also known as a sitemap.
The sitemap functions as a skeletal outline for your website. Web Developers use sitemaps in order to visualise how webpages will associate with one another through menus and this will relate to how the data will be structured through the webserver.
📝 Creating content. Everything up to now has been a placeholder, but now it's time to actually insert real content.
This stage of the process is usually allocated to the client. It should ideally already be ready (pre-prepared) so that by this point in the web development process, the content is already ready so that it can be loaded immediately after the design phase has been completed.
At this stage, the web dev team may Partner with the client in order to tweak workouts and agree on the character limits for navigational elements and make sure that the media looks correctly sized.
💻 Programming. Now the look of the website and the content are agreed on, it's time for Cordova again. This is where the hard work of the Front-End Developers and Back-End Developers really begins – the need to convert what's been since you put paper into a working reality that has full capability inside of a browser.
How this actual programming process unfolds will depend on the scale of the project and the design pathway of the dev team. For instance, smaller projects for blog sites may only need a couple of toilets working in tandem. Whereas a larger scale piece of software could involve development teams using an Agile working approach such as Scrum.
🚗 Testing and launch. No different to launching web apps, websites also need to be debugged and tested before they are offered to the actual audience. This process involves trying out test cases to ensure that the programming is in line with the client's QA/QC protocols.
Web development testing phases could include things such as looking for grammatical issues, double-checking navigational hyperlinks and making sure that there is cross-device compatibility.
Now, the website is ready to be published on the webserver and publicly accessible on the internet.
🖱️ Maintenance. After the website gets published, it still needs to be reviewed and maintained. There are many reasons for this – for instance, a team member might be added to the About section with their portfolio added, blog posts published, and descriptions for products and other offerings change.
For the back end, a website or web application that handles customer data also needs to follow best practices for handling databases that are compliant with EU regulations on data privacy.
---
You Might Also Like: