Disclosure: Privacy Australia is community-supported. We may earn a commission when you buy a VPN through one of our links. Learn more.
Weeks After Binance Australia Breaches Privacy, Coinbase is Fined a $100 Million Settlement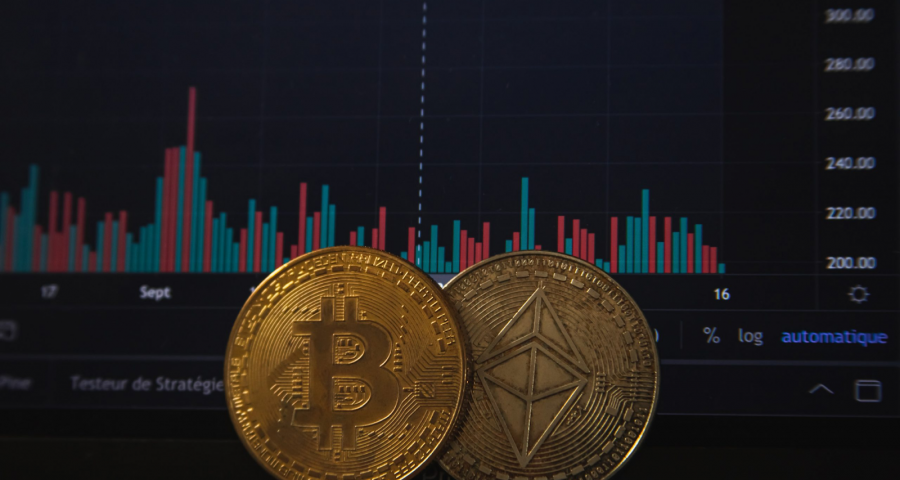 Coinbase Global Inc., headquartered in the United States, paid a $100 million settlement to authorities in New York after an investigation into the cryptocurrency exchange's compliance with legislation to allegedly prevent money laundering.
We covered Binance's fine for email spam a few weeks ago. The latest major fine by regulators comes to Coinbase New York, for $100m (A$145).
In Australia, Binance's local branch was fined $2 million for sending millions of unwanted emails to customers without their permission.
It comes as worried cryptocurrency traders have been swiftly removing billions of dollars from Binance in the wake of rumours of impending criminal charges and news of the exchange's financial woes.
The Australian Communications and Media Authority (ACMA) found that Binance Australia sent over 5.7 million marketing emails without providing an easy means for recipients to unsubscribe or by forcing them to enter into an account if they wanted to stop receiving them.
Now, Coinbase adds to the growing list of crypto exchange scandals.
Fines Brought Forward from 2018
---
Coinbase was granted a licence to operate in New York in 2017, but the state's officials now claim to have found compliance concerns as late as 2020.
The problems with the exchange's anti-money-laundering measures were discovered to date back to at least 2018, throughout Covid-19 up to now, according to their investigation.
Rather than wait for a settlement, New York's Financial Services Superintendent Adrienne A. Harris stated, "We uncovered inadequacies that actually justified putting in place an independent monitor."
They have been quite outspoken on the subject of illicit finance in the business world. Thus, their framework mandates that cryptocurrency companies use the same level of safety protocols as traditional financial institutions.
According to the agreement, Coinbase's verification procedure for older accounts is excessively cumbersome. Compliance monitoring at the stock market will need to continue for at least another year. The New York authorities did not disclose the identity of the supervisor.
Binance the Most Recent Privacy Scare
---
Federal prosecutors have been looking into many cryptocurrency exchanges and the customer verification procedures of overseas corporations in recent months.
Two months after the FTX crash sent shockwaves across the market, regulators yesterday issued a warning to banks about the risks connected with digital assets, such as legal ambiguity and misleading disclosures.
The Australian Communications and Media Authority (ACMA) investigated Binance Australia in December 2022 and found that the company had sent over 5.7 million marketing emails to Australian residents without providing an easy option for them to unsubscribe.
Further investigation revealed that the bitcoin exchange had sent 25 unsolicited emails.
The emails, delivered from October 2021 to May 2022, advertised Binance Australia's crypto trading services and other crypto financial goods.
Consumers have the right to opt-out of receiving commercial electronic communications, according to ACMA head Nerida O'Loughlin. This right may be used at any time and without the need for repeated requests or formal complaints.
An independent evaluation of Binance Australia's e-marketing practises and the implementation of reforms have been made part of a three-year court-enforceable obligation, the Australian Competition and Consumer Commission (ACCC) announced.
As part of its continuing effort to combat spam, the agency has issued its third significant sanction of the year. Latitude Financial was fined $1.5 million and Sportsbet was fined $3.7 million for sending over 3 million spam texts to consumers.
On the other hand, this week saw the greatest daily withdrawals from the largest cryptocurrency exchange since June, with net outflows of over $US3 billion ($A4.4 billion) in the span of 24 hours, as reported by blockchain analytics company Nansen.
As a result of market uncertainty, the value of digital currencies has been falling. With its recent trading below $18,000, Bitcoin has lost almost 60% of its value this year.
The market for cryptocurrencies remained mired in a low trading range. However, cryptocurrencies may be on the cusp of a major move before the end of the week.
Bitcoin has been at $16,800 for the previous 24 hours (January 5th, 2023), a very stable price. Since the shocking bankruptcy of FTX drove prices down from over $21,000, the biggest cryptocurrency has been trading in a range between $16,500 and $17,000. This zone has remained for weeks and symbolises Bitcoin at low values.
Changpeng Zhao, Binance's founder, has claimed that operations are normal, though.
Implications for Crypto Privacy
---
Is a war being waged on crypto exchanges by regulators that are against privacy perks that come from decentralisation?
Not just Coinbase, but also other exchanges, have had problems recently.
It was reported that around the middle of December 2022, Binance withdrawals reached $3 billion in a single day.
According to blockchain analytics company Nansen, investors allegedly withdrew up to $3 billion from Binance in the middle of December 2022 as a torrent of negative news about the crypto business scared crypto buyers.
At its height, Binance experienced "as high as $3 billion in total net withdrawals" in a day, according to Thurman, an executive, who talked with CNN. He put the co-blame of nervous traders on rumours that the US Department Of Justice was probing into the marketplace.
U.S. officials are looking into whether or not the largest cryptocurrency exchange, Binance, violated any anti-money-laundering laws.
Until the fall of 2021, customers may open Binance accounts without undergoing comprehensive identity verification as long as their daily trading activity remains below a certain level.
At the time of its dissolution in November, FTX was also the target of an inquiry into alleged breaches of anti-money-laundering legislation. Lawyers say that disgraced ex-CEO and founder of FTX, Sam Bankman-Fried, masterminded a scheme to steal billions of dollars from client accounts.
Coinbase is the latest well-known inclusion.
---