Disclosure: Privacy Australia is community-supported. We may earn a commission when you buy a VPN through one of our links. Learn more.
Coinbase Cuts Nearly 1,000 Jobs: How the Crypto Giant is Navigating the Current Market Challenges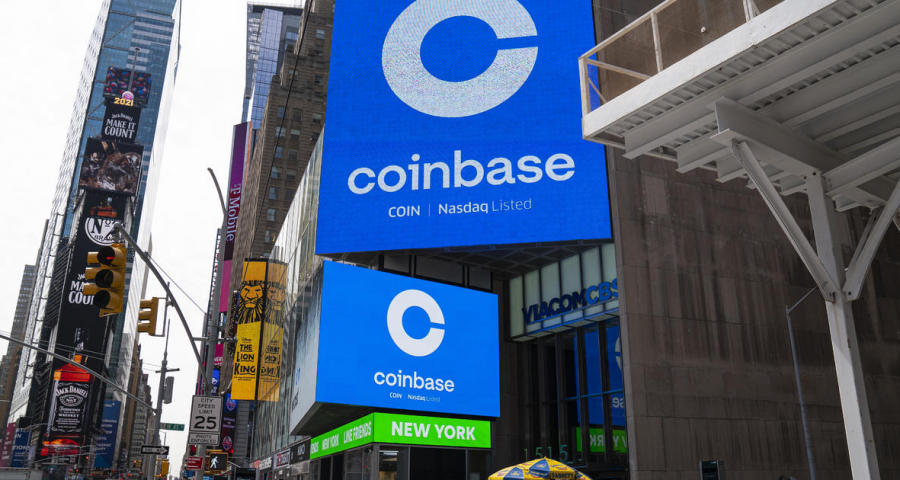 Coinbase, the leading cryptocurrency exchange platform, has announced plans to lay off 20% of its workforce, citing a shift in focus towards remote work and a need to become more efficient.
In a blog post, the company stated that it would be letting go of almost 1,000 employees (950), primarily from its customer support and compliance teams. The cuts will affect workers in the United States, Europe, and the Philippines.
Coinbase CEO Brian Armstrong said the company has been working to build a remote-first culture over the past few years and that the ongoing COVID-19 pandemic had accelerated that shift. He added that the company needed to become more efficient in order to continue to grow and compete in the rapidly evolving crypto industry.
End of Growth Boom
---
The job cuts come after a year of strong growth for Coinbase, which saw its valuation soar to over $8 (AU$11) billion following a successful direct listing on the Nasdaq stock exchange in April. The company also reported a surge in trading volumes and user numbers as more people turned to cryptocurrencies as a hedge against inflation.
Coinbase has said that it will be offering severance packages and job search assistance to the affected employees. The company also plans to continue hiring in other areas, such as engineering, product, and design.
The news of the job cuts has been met with mixed reactions. Some industry experts have praised Coinbase for taking steps to become more efficient, while others have criticized the company for laying off workers during a difficult economic climate.
Coinbase's decision to cut jobs is a reflection of the rapidly changing crypto industry and the company's efforts to stay competitive. The move will undoubtedly have an impact on the affected employees, but it could also position Coinbase for continued growth in the future.
Impact of Coinbase New York Settlement
---
Coinbase's recent job cuts come amid a period of intense competition in the cryptocurrency exchange industry. One of the company's main rivals, FTX, has been rapidly gaining market share and has been expanding its offerings to include a wider range of crypto assets and derivatives trading.
In addition, just recently, Coinbase announced a $100 (AU$14) million settlement with the U.S Securities and Exchange Commission (SEC) over charges that the company had engaged in insider trading ahead of its own direct listing on the Nasdaq stock exchange in April. The settlement is one of the largest ever imposed by the SEC, and it is likely that the company will have to pay a significant amount in legal fees.
This settlement and the intense competition in the market may have contributed to the decision to cut jobs and focus on efficiency. However, the company has stated that this decision is also driven by a desire to become a more remote-first company and that they will continue to hire in other areas.
In any case, the job cuts and the settlement with the SEC are a reminder that the crypto industry is still in its infancy and companies like Coinbase are still figuring out how to navigate the complex regulatory environment and stay competitive in a rapidly changing market.
Tech Companies Struggle
---
The current worldwide recession caused by the COVID-19 pandemic has had a profound impact on a wide range of industries, including technology. Companies like Amazon and Tesla, which have been among the most successful in recent years, have not been immune to the economic downturn.
Amazon, the world's largest e-commerce company, has seen a surge in demand for its services as more people turn to online shopping during lockdowns and social distancing measures. However, the company has also had to contend with increased costs associated with COVID-19, such as increased safety measures and higher demand for home deliveries. Despite these challenges, Amazon has remained profitable, but the company has also had to cut jobs and lower the pay for it's delivery drivers.
Tesla, the electric car manufacturer, has also been affected by the recession. The company's sales and production have been hit by lockdowns and supply chain disruptions, and it has had to close some of its factories and reduce its workforce. However, the company has still managed to post strong financial results in the second quarter of 2020, with a profit of over AU$14 million.
In the UK specifically, the economy has been hit hard by the pandemic and the subsequent lockdowns, with larger unemployment and an acute sharp contraction in GDP. This has led to a difficult environment for companies like Amazon and Tesla, which have had to adapt to changing consumer demand and navigate economic uncertainty.
Overall, while companies like Amazon and Tesla have proven to be resilient in the face of the worldwide recession, the economic downturn has had a significant impact on their operations and workforce. It is unclear how long the recovery will take, but the companies are still considered to be in a much better position than many other sectors.
Takeaway
---
Recent news articles have reported on a trend of tech companies announcing job cuts. Companies such as Coinbase, Amazon, and Tesla have all announced plans to lay off a portion of their workforce in an effort to become more efficient and adapt to economic uncertainty.
The job cuts at Coinbase are driven by a shift towards remote work and the need to become more efficient in the face of intense competition in the cryptocurrency exchange industry.
Amazon and Tesla have also been affected by the recession, with both companies facing increased costs associated with a contraction in consumer demand. Despite this, both companies have remained profitable.
---