Disclosure: Privacy Australia is community-supported. We may earn a commission when you buy a VPN through one of our links. Learn more.
eTrade Australia – The Best Alternative – eToro
With eTrade no longer available as an option for trading, many people are left wondering: What is the go-to platform for trading in Australia now? It can be hard to find one that covers everything eTrade did.
What traders from the retail to the professional levels are looking for is a platform that incorporates a little bit of everything. That means being able to trade any security to and from any country on earth.
We recommend eToro as a replacement for the now-defunct eTrade Australia.
Similar to eTrade, eToro's specialty is connecting markets all over the planet. But it does a lot more than just that.
eToro AUS Capital Ltd ACN 612 791 803 AFSL 491139. OTC Derivatives are speculative and leveraged. Capital is at risk. See PDS
Table of Contents:
eToro's Key Features 📑️
---
There are three things that eToro offers you that make it one of the best trading platforms around.
It is highly secure and well regulated
It allows trade of every kind of security and most cryptocurrencies
Its reach includes markets all over the world
But it is easy enough to say that eToro has these things. What do they mean? How is it secure and well regulated? What kind of securities are included in "every kind of security"? How does it connect to all those markets all over the world? These questions need answering if eToro is going to replace eTrade.
eToro's Security and Regulation 🔑️
---
To begin with, the primary thing that keeps eToro safe is its payment structure. Many people who have not used eToro before are probably appalled to hear it has any kind of payment structure at all.
Meanwhile, people who have used eToro are probably surprised to hear that it has a payment structure. That is because while there are fees associated with eToro, they are very minor. They contribute more to the security of the platform than the exclusivity of the platform. But what does that mean exactly?
It means that eToro has two things you might consider "fees": The first is a minimum deposit for your account. The second is a fee for withdrawing funds. You can only withdrawal amounts of $30 or more.
Unlike many other platforms, these fees do not punish you for success. And as stated before, you might not notice them at all. What they do is they keep bots out of the platform. Automated trading is considered okay nowadays, but only on platforms that allow it and only when it is a known factor.
By using these two small fees, eToro keeps malicious scam bots from ruining their platform.
Regulation of eToro is handled by the SEC, or the American Securities and Exchanges Commission. This means that its oversight is performed by one of the most powerful financial bureaucracies in the world.
Trading Securities and Cryptocurrencies 📊️
---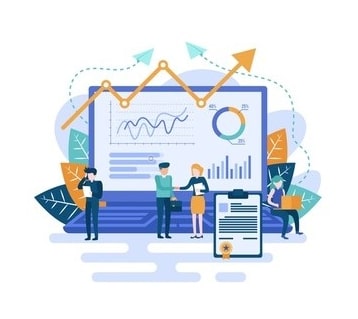 So, what securities are included in the statement "eToro trades every kind of security"?
The answer is quite simple. eToro trades in:
Stocks
Futures
Commodities
ETFs
Crypto
There is not really any other kind of security out there that is not included in that list. But perhaps the best part of the platform is the fact that it gives you tools to communicate with your trade partners.
That means that if there is any trade you want to make that cannot be boiled down to one of those securities, then you can hash it out with the person you are looking to make the trade with.
Not every platform allows this. Most platforms these days are looking to speed up transactions as much as possible. In a way, eToro is part of that speedup. But while it does allow you to make rapid trades with little communication, it also enables you to slow down and negotiate anything you might need.
It would be dishonest to say that it includes every cryptocurrency in the world. There are so many currencies that are made as a joke and basically cease to exist every day, it is impossible to include them all. But because of its highly communicative market and community, it does include most of them.
Everything from the staples of the industry, like Bitcoin and Ethereum, to more niche currencies like the Graph and Doge. These are all welcome on eToro because many smaller currencies start there.
The Reach of eToro's Markets ➡️
---
This is the point that most people are confused on. Intuitively, it makes sense: You know that a platform has access to the markets it says it does because you can trade in those markets.
It is not something that a trading platform is going to be able to lie about, but it is something that people are skeptical about from afar nonetheless. So, here is how eToro is able to reach its markets.
When a trading platform wants to do business in a country, it has to connect to that country's markets.
That means that it has to have the means to communicate with the brokers of that country or have the brokers of that country communicate with them. But communicating with brokers is far harder than having them come to you. That raises the question: What do you need to help brokers come to you?
The answer is data centers. Data centers are the physical hubs of the internet. While the internet is transmitted by a number of different means, data centers are where all the processing actually happens.
That means that a trading platform is going to have trouble processing speedy trades in high volume without data centers. Luckily, eToro has some of the widest-reaching data centers of any platform.
Conclusion 💡️
---
Similar to eTrade Australia, eToro ends up being disproportionately good for Australian traders due to Australia's proximity to Southeast Asia.
This means that we trade with them faster than America does.
On top of that, these three things together combine to make eToro a perfect replacement for eTrade Australia. It means that the securities you trade are diverse, they can go all over the world easily, and most importantly they will be kept safe from scammers and carried out in a secure manner.
eToro AUS Capital Ltd ACN 612 791 803 AFSL 491139. OTC Derivatives are speculative and leveraged. Capital is at risk. See PDS
Disclaimer: eToro AUS Capital Ltd ACN 612 791 803 AFSL 491139. eToro offers both real crypto assets as well as crypto assets as OTC Derivatives.
Real crypto assets are unregulated & highly speculative. Being unregulated, there is no consumer
protection. Your capital is at risk.
Leveraged positions and short positions are OTC Derivatives, which are regulated financial products. OTC Derivatives are considered risky financial products, speculative and include leverage. Not suitable for all investors. Capital at risk. See PDS and TMD.
---
You Might Also Like: