Disclosure: Privacy Australia is community-supported. We may earn a commission when you buy a VPN through one of our links. Learn more.
Hola VPN – Great Choice for BAD Security & Speed
Hola VPN is something of an anomaly in the industry. It doesn't precisely provide traditional VPN services.
Rather it routes web traffic through dedicated servers located in various locations.

Hola VPN is a peer-to-peer system. This means that when users log in to Hola VPN, their web traffic is routed through the connections of other users.
There may be a few advantages to this approach. For instance, using Hola hardly affects data transfer rates. Users who are accustomed to lightning-fast download times will not be disappointed.
Also, using peer-to-peer VPN means that websites typically cannot detect that you are browsing via a VPN. This means that you may be able to gain access to services like Netflix, though this seems to rarely work with Hola.
Also, Hola VPN can be used for free. If you're really conscious of cost, this could be a good thing. However, none of these just-barely-positive aspects outweigh the negatives that are inherent with this service. It's also not a recommended choice for free vpns although now they have launched a paid service called BrightVPN.
Overview
---
| Features | Information |
| --- | --- |
| Usability: | Easy to use |
| Logging Policy: | Some logging policy |
| Server Size: | n/a |
| Server Distribution: | n/a |
| Support: | Contact form |
| Torrenting: | Not allowed |
| Streaming: | Not allowed |
| VPN protocol and encryption: | Non-existent |
| Headquarters: | Israel |
| Price: | Free |
| Official Website: | https://hola.org/ |
So What's the Deal With Hola?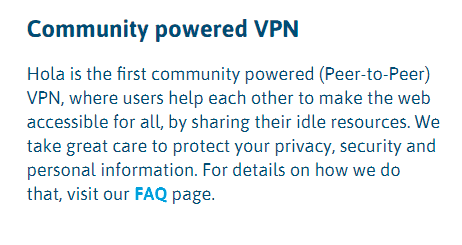 When you sign up for Hola, you allow other members to use your system and the resources on your network. Hola publications say that they only do this when your devices are idle and connected to a power source.
What's more, the company says that the average traffic that an idle peer will experience on a typical day is smaller than a YouTube clip that lasts just a few seconds. That may be as much as four to five MBs.
Of even greater concern is the fact that you have no way of knowing what other Hola users are doing while they're using your resources.
Your computer may become an exit server for someone else's nefarious purposes. From spamming to hacking, you may one day discover that your IP address is connected to some pretty nasty stuff.
Security and Encryption
---
Security and encryption are virtually non-existent with Hola VPN. While leaders in the industry are making use of AES-256 and Open VPN protocol to protect your identity and privacy, Hola makes use of neither of these.
Assume that you want to log onto the Internet via Hola in Australia. When you turn Hola on, you log on via other, idle users in Australia. This makes it look like you are connecting via a different IP address.
Hola insists that this approach provides customers "with a superior VPN service with minimal underlying costs."
The argument is that because the company isn't paying to purchase and maintain a bunch of costly servers all over the world, they can bring you their service for free while still offering consumers privacy and protection that is equivalent to that offered by more traditional VPN providers.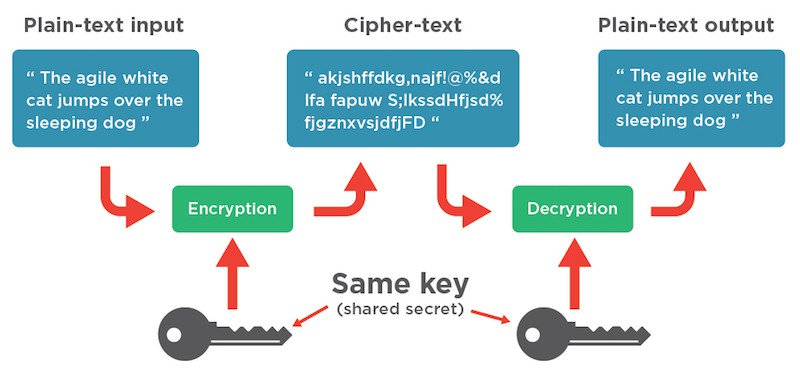 This argument simply doesn't ring true. Encryption Protocols like AES-256 and Open VPN offer military-grade encryption that supercomputers are unable to crack.
Additionally, Hola admits that there are vulnerabilities in its system. They write about "malicious people" being able to "hijack your WiFi hotspot," saying that they close these "workarounds" as soon as they are discovered.
In the meantime, you are left vulnerable. Hola VPN is not using a VPN protocol at all. Your information is transmitted by a proxy connection without any encryption. Make no mistake. This puts your sensitive, personal information at risk.
Hola VPN's Server Locations
---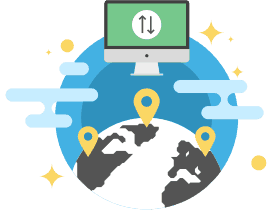 Hola has no servers, and while the company argues that this is an advantage, it is certainly hard to regard it this way.
The customers who use this service are, in fact, the servers. If you do not like the idea of letting strangers make use of your IP address, then Hola allows you to opt out.
This means that you will have to pay for a premium subscription. Even with a paid subscription, you should not expect any significant perks.
About the only thing you will get is an absence of other people traipsing all over your IP address. With a premium subscription, there is still no encryption and little in the way of true VPN-style features.
Using BitTorrent or P2P with Hola VPN
---
While Hola offers the world's first peer-to-peer VPN service, do not expect to be able to download torrents or share any files via this system.
Although nothing in the Hola literature strictly forbids file sharing, testing revealed that torrenting with Hola just does not work.
Additionally, do not expect to be able to access Netflix in other regions via Hola. This was tested via five different connections, and it was never successful.
Hola VPN Speed Test Results
---
This is just about the only metric that Hola VPN has going for it. Data transfer rates with the service were not always particularly distinguishable from the baseline, not-using-a-VPN data transfer rates.
With the assistance of Hola subscribers in the U.S., download speeds were relatively respectable for a VPN at 32.47 Mbps.
However, the upload speed of 7.97 Mbps is hardly acceptable. This is incredibly slow when compared to some of the best VPNs out there.

Users in the EU fared slightly better. The download speed was 84.61, which is not at all shabby when compared with a benchmark of 97 Mbps. Uploads were quite a bit slower when compared to benchmark. Those numbers were 38.83 and 53, respectively.
As speed tests go, these results are not bad. However, these speed levels are achieved at the expense of any encryption or real security of any kind.
If you didn't use any VPN at all, you'd get faster transfer rates and about the same level of protection without putting your system at risk from other users.
Hola VPN's Logging Policy
---
Most VPN providers are proud of their no-logging policies. After all, one of the main points of using a VPN is avoiding prying eyes and keeping your online life as private as possible.
While several VPN companies are quick to boast about how they do not keep logs, these boasts are rarely supported by facts. Many VPN services keep some limited records about their users.
Of course, there are elite providers in the industry who make it a point to have a strict no-logging policy, and they absolutely mean it.
Ultimately, that is the kind of VPN provider that you want. The best VPN providers typically are based out of a country that is not part of the Five Eyes, Nine Eyes or 14 Eyes surveillance alliances. For more info like this, read our guide to VPN logging policies.
Israel – Not So Big on Personal Privacy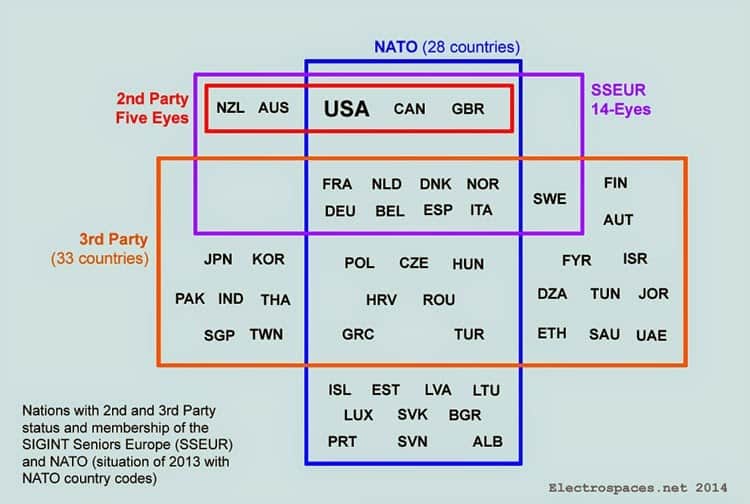 Hola VPN is headquartered in Israel, which is not a member of these alliances. Nonetheless, it is vital to note that Israel is known to be "cooperative" with these surveillance alliances.
In other words, Israel works closely with the nations that are members of these groups.
If they are pressed to share their intelligence, they likely will do so. That is bad news for VPN users who looking for a truly private and anonymous online experience. Worrisomely, Hola makes no real, declarative statement on its website about its logging practices.
The company does have a privacy policy, in which they do mention log data. Stated definitively in the policy is the fact that they log everything about the browser used, the websites visited, how much time is spent on each website and the date and time of access.
However, that's not the end. Hola also keeps track of the personal information for each member. This includes any data that may identify you, including your name and email address along with your IP address.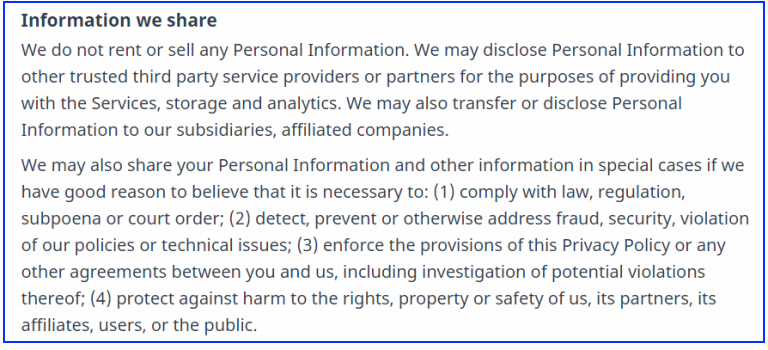 It doesn't end there. The privacy policy goes on to state that they may disclose the personal information of customers to "trusted third party service providers or partners." They also proactively state that they will share your information to comply with the law or a court order.0
In other words, this VPN isn't a VPN at all.
Pricing Options for Hola VPN
---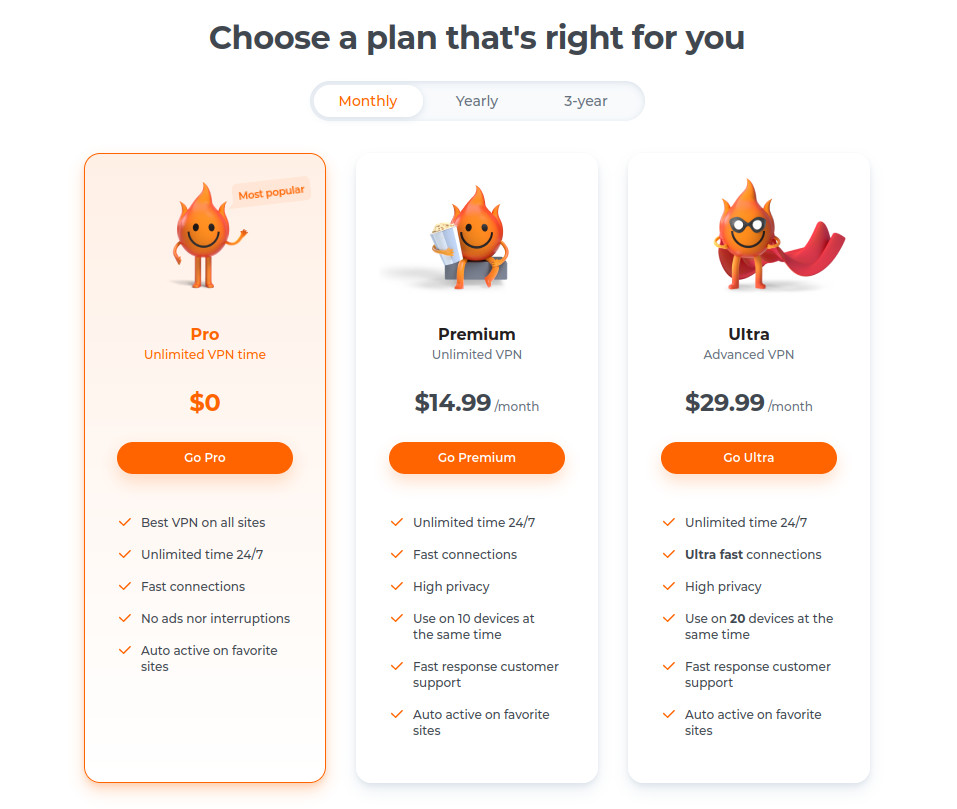 Ostensibly, Hola is a free service. They do have a premium subscription plan that's available for $14.99 per month. Specials are frequently run for buying six months, one year or two years in advance. These are far cheaper options, but you're getting very little for your money.
Is Hola VPN Recommended?
---
Hola VPN has so many issues that it is difficult to know where to start. If speed is all that matters to you, then Hola may be the right answer. However, without any security or encryption of any kind, you are far better off simply surfing the web without any VPN at all.
That's because, if you do use Hola, you'll be leaving your system vulnerable to users with a nefarious intent. You definitely do not want to allow your IP address to become associated with hacking, spamming or any other illegal or at least ill-advised activities.
Far better VPN services like NordVPN and Surfshark are available. Most of them provide military-grade encryption, physical servers that mask your identity and location and keep your data secure.
---
You May Also Like: