Disclosure: Privacy Australia is community-supported. We may earn a commission when you buy a VPN through one of our links. Learn more.
NordVPN reveals 5 million accounts were breached worldwide since 2018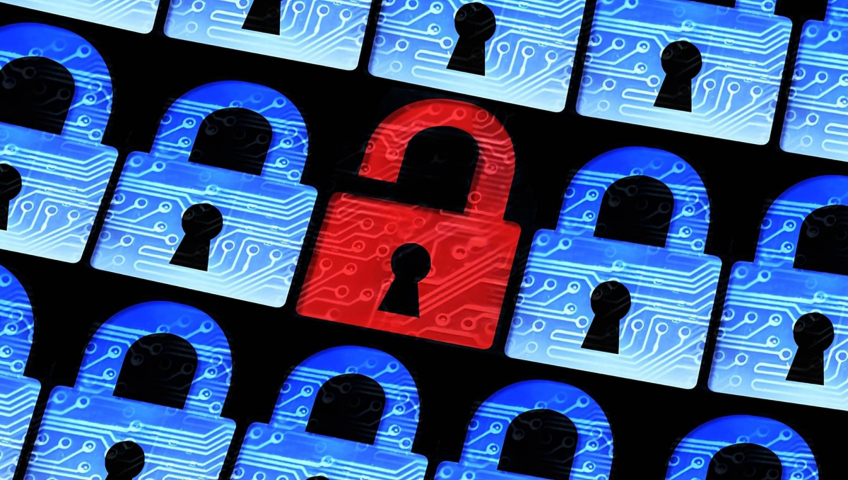 The browser race against time faces more than AI pressures that every SaaS website needs to adapt to. There were 26.6 million accounts with stolen usernames and passwords, according to a new analysis from NordVPN.
Five million people's data was stolen since 2018. As reported by NordVPN, hackers took 26.6 million individual login credentials.
In 2019, a hacker stole personal search data belonging to five million people throughout the globe. In a recent examination done by NordVPN (review), experts determined that hackers were able to obtain 26.6 million unique usernames and passwords. The number of Google logins was 720k, the number of Microsoft logins was 654k, and the number of Facebook logins was 647k.
On the bot markets, an individual's digital information frequently sells for roughly $6. Moreover, cybersecurity professionals are concerned that the widespread use of this virus will make it simpler for hackers to bypass multi-factor authentication (MFA) by obtaining login credentials, cookies, and device configuration data.
If a hacker gets into your account, they might try to get you to donate money or click on malicious links by contacting others on your friend list. It's possible that, without proper online privacy, they'll spread rumours on the victim's social media pages.
Ways to protect yourself
---
How can you protect yourself from harm? NordVPN provides all four of these essential security features.
Preserve your computer's health ✔️- By avoiding sketchy websites and software, such as the file-sharing tool BitTorrent. Risky and illegal, they attract viruses and other sorts of malicious software.
Avoid maintaining passwords in your browser ✔️- Because unless you use a safe browser, this makes you open to malware. Use a password manager instead. Your credentials will have an additional layer of encryption thanks to this.
Use Anti-Malware Software ✔️- A malware prevention application may stop malware attacks by blocking web trackers and scanning files for viruses. When used in connection with a trustworthy antivirus application, this tool gives an efficient treatment for infection.
Safely archive your data ✔️- A simple and effective solution for maintaining the secrecy and security of your preserved information is an encrypted cloud storage service ☁️, while safely following GDPR standards.
NordVPN's security tips
---
ChatGPT is the "hottest topic" on the dark web as criminals strive to weaponize AI.
What the advent of AI could mean for the safety of our online digital transactions: Security researchers have detected a spike in ChatGPT-related conversations in underground hacking sites as hackers seek for weaknesses in the AI chatbot.
New ChatGPT postings on the dark web (a section of the internet unavailable to most web browsers) grew sevenfold between January and February, while the popularity of ChatGPT threads climbed by 145%.
Investigators from NordVPN found that criminal use of ChatGPT was "the dark web's hottest issue" recently.
Anything from ChatGPT hacking to using AI to produce malware to conducting cyberattacks is discussed in these forums.
In a second examination, cybersecurity company Norton voiced worry that criminals would be drawn to the smart chatbot thanks of its ability to produce answers that might appear identical to a human.
A.I.-driven breaches
---
One potential AI-based attack approach is phishing, in which targets are tricked into disclosing personally identifiable information to gain access to their accounts.
Hackers have been attempting to circumvent protections put in place by OpenAI, the firm behind ChatGPT, to allow the AI to carry out such attacks.
In spite of the company's claims, it has been used by malicious actors who have found and exploited some vulnerabilities to develop very simple malware like some detected by NordVPN.
Recently it was said that "Chatbots like ChatGPT" have the potential to streamline many aspects of our daily lives, from doing mundane writing tasks to summarising complex subjects and even suggesting an itinerary for a trip. But, according to Marijus Briedis, a cybersecurity expert at NordVPN, the cutting-edge AI might be the key ingredient for cybercriminals in a variety of schemes.
Unfortunately, in the last month, discussions on the dark web have gone from simple "cheats" and workarounds, meant to motivate ChatGPT to do something humorous or unusual, to taking full control of the tool and weaponizing it.
In only two months after its introduction, ChatGPT has gathered 100 million users all around the world, making it the app with the fastest user acquisition rate.
More than three months after its introduction, its popularity continues to rise significantly. In February, the chatbot had an 83% spike in traffic, with an average of 45 million daily visits, as reported by data analytics firm Similarweb.
UBS analysts noted in a January note that in their 20 years of following the internet industry, they had never seen a consumer internet app develop at such a rapid rate.
The time it took TikTok to reach the same level of popularity as Instagram, following its global rollout, was nine months. Instagram needed about two and a half years.
How NordVPN helps
---
Here's a quick tutorial on activating NordVPN's built-in anti-threat features. With the inclusion of Threat Protection, NordVPN aims to surpass the capabilities of conventional VPNs.
This feature, when enabled, safeguards your app and device against a wide range of cyberattacks that the service would otherwise be unable to manage.
Described by NordVPN's product strategist Vykintas Maknickas as "the backbone of our service", the VPN's core functionality is as follows: "The core technology powering NordVPN's Threat Protection feature was developed in-house. One such example of our dependence on external resources is the databases we employ to analyse network traffic for symptoms of malware. These databases are a synthesis of data from a wide range of trustworthy corporate and public organisations."
If you chance to visit a malicious website, the new Nord software will warn you about it, and it will also check any files you download to make sure they are secure. It does a full scan of your computer and removes any malicious software it discovers.
Steps: Open the latest version of the NordVPN app on the gadget of your choosing. Click the shield icon in the lower-left corner of your screen. Then, to activate Threat Protection, toggle its switch to the "On" position.
And that's it.
When you use the internet, every site you visit keeps track of what you do. Threat Protection functions similarly to a virtual private network (VPN) in that it encrypts your connection and hides your IP address to keep hackers out. By combining these two applications, you may create an insurmountable wall of secrecy.
Then there are the distracting advertisements that come up without your permission whenever you try to go online. They are annoying because they disrupt your reading or viewing, and they might even be malicious since they could install malware on your device. Threat Protection stops ads that are both annoying and possibly dangerous before they ever load.
Chrome, Safari, Edge, and Firefox are all supported by anti-malware protection. If you enable this feature in the macOS or Windows client, it will work even when you are not connected to a NordVPN server. The 7-day protection summary may also be used to evaluate your digital hygiene practices.
---