Disclosure: Privacy Australia is community-supported. We may earn a commission when you buy a VPN through one of our links. Learn more.
REITs Australia – What Are They?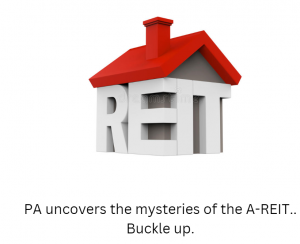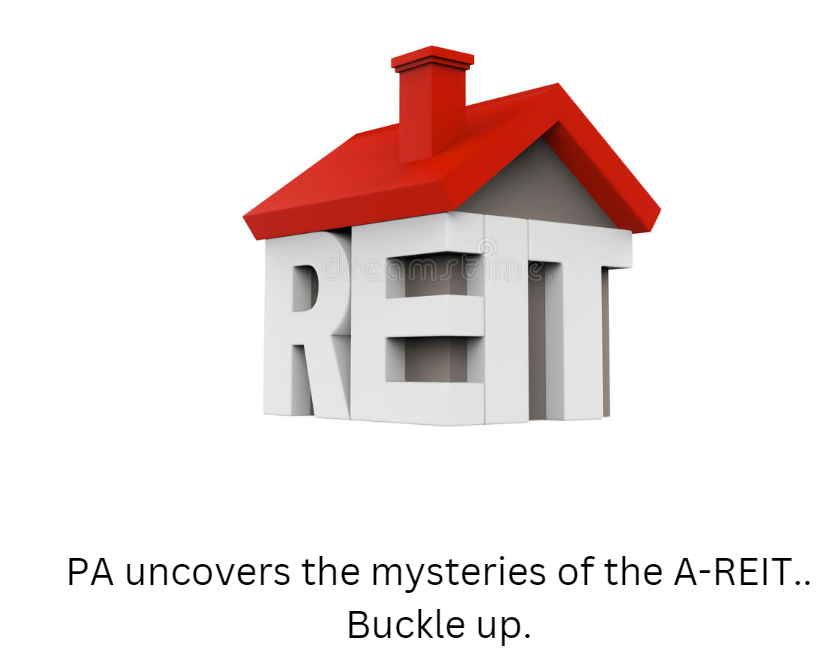 Rather than "knowing your rights", the acronym "REIT" is used to describe a firm that owns, finances or operates income-generating real-estate.
The cash for this is pooled by a group of unaffiliated investors together. Instead of buying up blue-chip stocks, inside of a mutual fund, managers find opportunities to invest in properties.
A REIT, therefore, means a venture capitalist company or group profiting from property investments. This organisation seeks out investors to pool funds together with fixed terms, in order to profitably invest in various holdings. 
In this way, a REIT lets individual investors gain exposure to the property market and diversify with less investment, i.e. without needing to search out, purchase, operate or finance in full the actual property. In today's guide, we cover REITs Australia — what are they?
Table of Contents:
A-REITs: What Are They? – At a Glance 📘
---
A quick disclaimer: the PA team gives you mission-critical data as efficiently as we can. Please do your own homework. That said, let's first look swiftly at REITs and how they work:
🏡 Abbreviations. REIT stands for real estate investment trust. Sometimes, it's called 'A-REIT' for Australian forms.
🏡 Faster investments. REITs can sometimes be a faster way for property investors to get into the market; by adding money to a pool of investments rather than as a stand-alone investor.
🏡 Mitigated risk. Because the investment is smaller because several investors our pooling funds together, in some ways your risk exposure is less simply because there is less capital on the line and it's more diversified.
What Are REITs Australia? – Detailed 🇦🇺
---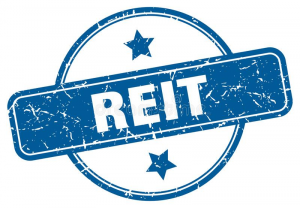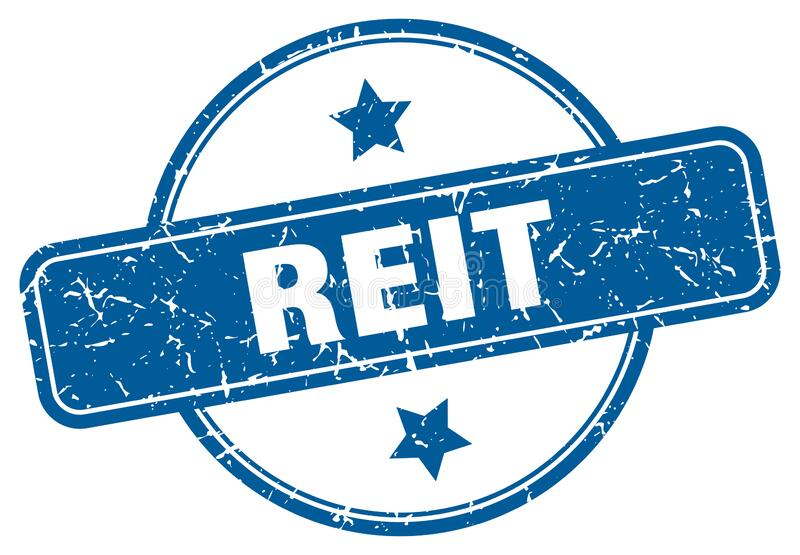 A REIT works the same way as any investment fund, such as a mutual fund, in that it offers a selection of income-making properties in a portfolio structure.
Resources are pooled between multiple, unrelated investors in order to purchase a range of real estate assets across a number of asset classes.
In other words, instead of investing in the New York Stock Exchange (NYSE), investors are choosing their assets according to the sector, location, real estate type, and more.
With the value of currencies fluctuating at surprising speeds, and some even wondering whether the next Great Depression is underway, Australian people are looking for ways to spread about how their capital is stored. REITs offer one such outlet…
Exposure to Property
As mentioned earlier, the REIT model lets people invest in real estate without needing to operate, manage, purchase, or finance the actual property themselves. Most of the income is generated for rent, which is shared amongst the investors in the form of dividends.
However, income can also be generated through asset capital growth, financial earnings, and property development. As with a regular investment fund, cash flow is managed by the fund's management team. They monitor and cure her portfolio of asset classes for the investors.
The three main types of REITs are as follows:
🏛️ Equity REITs
🏛️ Mortgage REITs
🏛️ *Hybrid of both
Equity REITs
Equity REITs involve direct investments in the ownership of properties. This kind of investment creates income by leasing properties and collecting rent. Fund management executives typically invest in a variety of asset classes, such as commercial and residential properties.
Mortgage REITs
Mortgage REITs work by investing in the ownership of property mortgages seeking to loan money to those who have actual direct ownership of real-estate. This kind of investor makes a profit on mortgages and mortgage-backed securities typically through the interest that comes from the loan.
Measuring REITs 📐
---
Each REIT is unique and offers different results. So measuring how ideal a REIT is will vary on a case-by-case basis.
But every REIT gets managed by a fund management team, who are responsible for controlling what opportunities versus are exposed to, largely removing the typical operational demands of investing in real-estate. At least 90% of the profits need to trickle down to investors as dividends because a substantial percentage of investors will be looking to use it as a form of actual income generation.
It's also possible for them to outperform equity index funds, seeing better annualised returns with less volatility than standard stocks like Amazon, Facebook (Meta) and Apple. This can make them more appealing or an extra means of diversifying capital.
These sorts of funds also see better liquidity than the majority of property investments, seeing as these trusts actually trade publicly on the stock exchange.
REITs: Minimum Requirements
---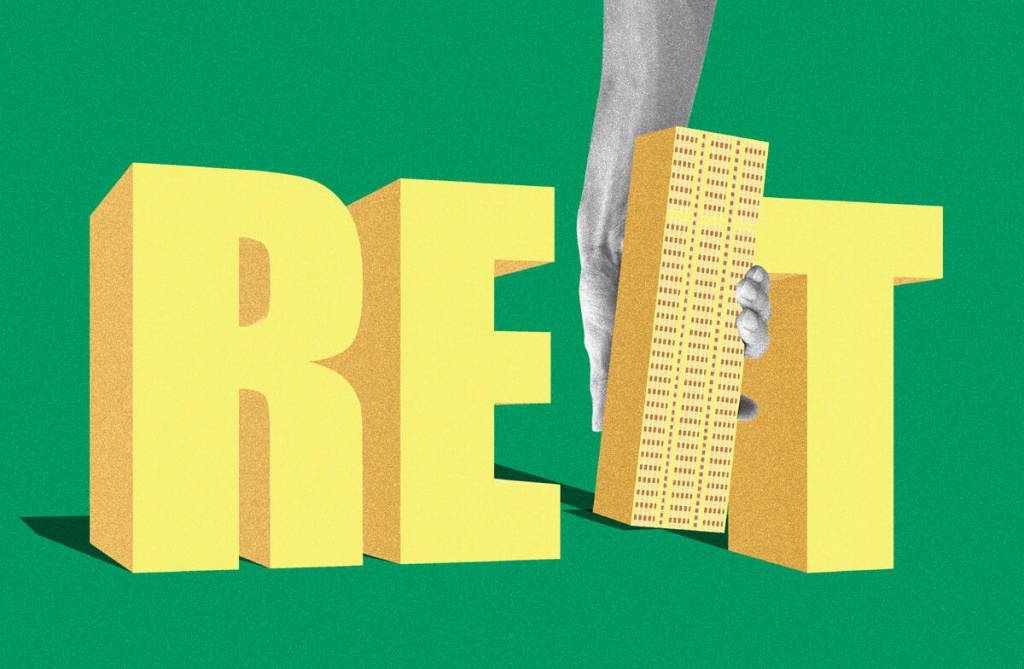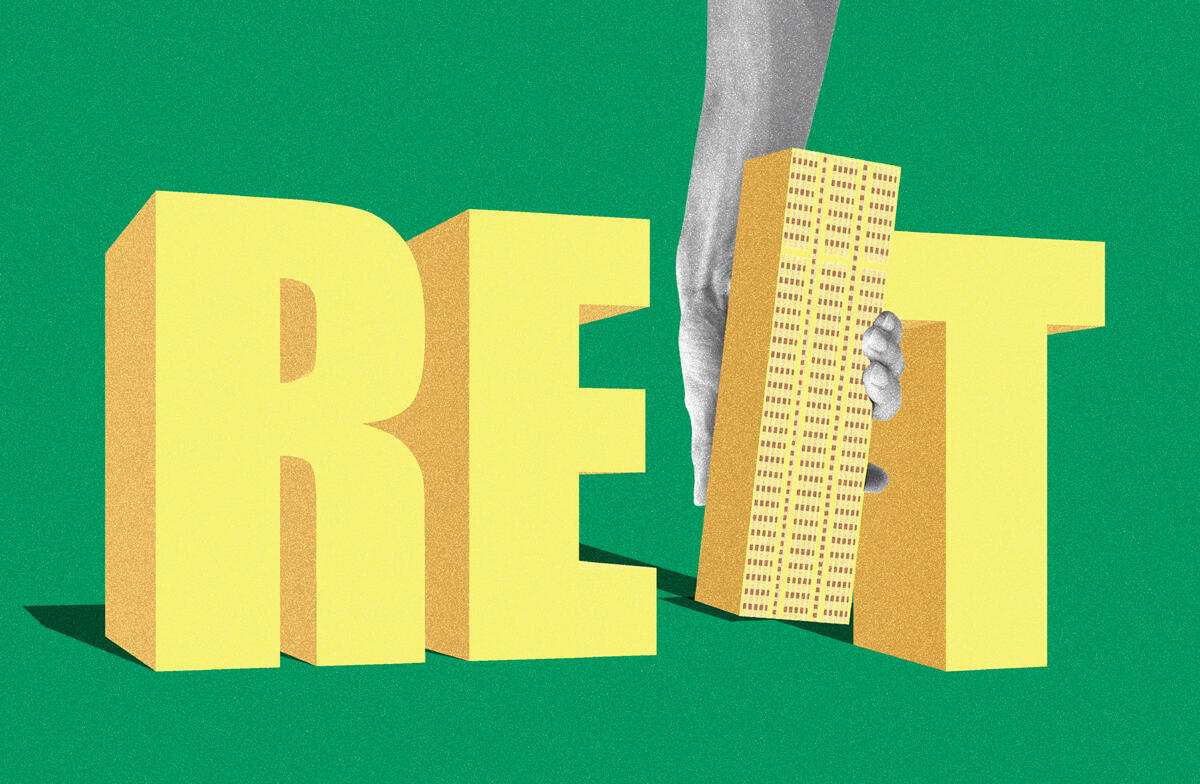 Even though less upfront investment is needed, you still need cash to get into REITs.
You won't need the amount of cash that is traditionally needed to buy a property investment solo. So you won't need to have something like a 20% deposit for a mortgage. You also won't need to pay legal fees, stamp duties, test fees, building fees, mortgage insurance, and the other typical costs associated with buying a property.
But cash is still needed. The biggest benefit is that you get some way to invest in the property market even if you don't have enough money to buy a property outright. Funds are pulled together. This means that the minimal investment needed for an A-REIT costs no more than $500.
Average A-REIT Returns 💸
Between 2017-2020, some reports put the average returns for REITs at 11%.
Things have obviously changed a lot since then. At the time, this was a lot higher than the S&P 500 or Russel 2000 index averages, which respectively saw 9% and 6%.
UBS data suggest that over the last two decades, this vessel structure has seen an average return of 9.6% yearly, with an average distribution of 6.9% yields yearly. Investor income was purportedly at 50% more than the equities themselves during this time period.
The 2020 pandemic hit A-REITs substantially. More uncertainty flooded the market. A big risk factor for society was potentially increased vacancies of property due to greater business bankruptcies. The retail sector was at the epicentre of this crisis.
2021 seems to have seen some rebounding due to some improvements. The sector seems to be resilient, according to some experts.
REITs: What Do I Need to Get Started?
---
As mentioned earlier, the minimum initial investment is generally $500. But this will vary according to the type of asset or property. Each provider also has its own particular offers and products.
The benefit is potentially gaining greater returns than the stock market but without the volatility. To start investing, you can go through an online stockbroking service there has access to the Australian Stock Exchange (ASX). REITs are listed on the ASX.
⭐ Although you can quite straightforwardly purchase an A-REIT through a broker, it's recommended that you seek independent advice from a financial planner.
REITs Australia – What Are They? 📘 FAQs
---
Is REIT better than stocks?
Let's say you entered into the FTSE 100, Dow 30, and S&P 500, in order to seek out names such as Tesla… You'll have to factor in the health of the company, the general health of the US, and how well the stock market is doing as a whole, among other factors. Real estate is no different. So make sure you do your research. Typically, REITs are considered to have the returns of a good-performing mutual fund with the fluidity of stocks.
How many REITs should I own?
Our quick research suggests that a good number of people own a portfolio of 5-15%. But you should do your own research and seek the advice of a professional accountant or financial planner. This is particularly true if you are holding more significant funds.
Do REITs pay monthly income?
By law, REITs reportedly need to pay out dividends at least once yearly; nonetheless, many REITs offer monthly or quarterly dividends. Investors should make sure they are aware of the payment schedule before investing.
How long should you hold REITs?
Once you find a safe broker, 10 years is the figure we found. But once again, seek professional advice.
Are REITs as good as real estate?
If you are unable to invest directly in real estate but are still interested in privacy or capital this way, then REITs potentially give you a low barrier to entry means spirit if you choose a high-quality service, then you can take advantage of lowered interest rates long-term.
Conclusion 🌞
---
A real estate investment trust (REIT) is a company that owns, finances, or operates real estate that generates income.
Its very structure is based on mutual funds. Capital is pooled between numerous investors. This allows each investor to gain income from dividends from their investment — without having to be physically involved in the financing, management, or purchase of property themselves.
REITs generally invest across most asset classes in real estate, such as cell towers, offices, apartment buildings, hotels, data centres, medical facilities, retail buildings, and warehouses. This means further diversification compared to traditional real estate. However, this does not eliminate problems arising from businesses going bust and no longer paying their leases — which is particularly the case in a shrinking economy (we are currently seeing Germany "de-industrialise" in Europe, so this is something to consider).
---
You Might Also Like: