Disclosure: Privacy Australia is community-supported. We may earn a commission when you buy a VPN through one of our links. Learn more.
Wise Review: Not The Fastest, But Cheap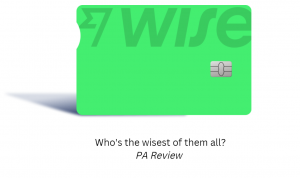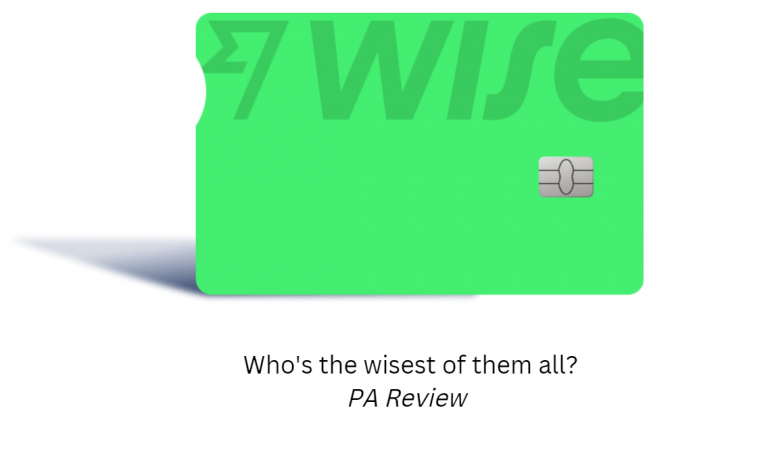 Send cash cheaply from Australia to more than 70 countries through the financial technology business Wise, formerly known as 'TransferWise'.
Some of the finest exchange rates may be found here, beating Paypal by a country mile… Wise money transfers may be funded in a variety of methods, including with a bank account or credit card.
The main website is uncomplicated. Its FAQs are well-organized and useful, containing a cost converter that makes it simple to view charges. Rates are fixed after a transaction is set up, and you are able to cancel transactions that haven't been processed or paid yet.
Let's look in more detail at this online banking company in our Wise money transfer review.
Table of Contents:
Wise Money Transfer Review ⭐ – Glance
---
Wise at a glance
Simple setup. Sign up using an email account or by synchronising your Google, Apple, or Meta account, unusual for a transfer provider.
Varied users. Those who desire inexpensive fees and a reliable online experience while transferring money abroad. Investors, freelancers, and regular users alike.
Compatible. The iOS and Android mobile apps from Wise are well-liked by their users.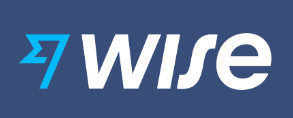 Pros
Knowledgeable experts. Delivery in a matter of minutes. If you transfer money using a debit or credit card, it can arrive quickly.
Fees beat PayPal. The cost of transferring money consists of two components: 1) a percentage of the sum sent, which varies depending on the recipient country; and 2) a charge determined by the mode of payment.
Low cost. Utilizing a debit card or an ACH transaction from your checking account is frequently less expensive. Fees for credit cards are greater. The price for a bank deposit to Wise will be comparable to an ACH transaction, although your bank may charge you.
Cons
Only bank accounts can receive money. Contrary to other money transfer service providers, transactions made via Wise must be deposited into a checking account.
Longer wire delivery times. Compared to some other suppliers, it's slower. Since it can take days for each step of the procedure (Wise to receive, convert, and distribute money), transfers financed using bank accounts can take more than a week.
Overall slow. The average overall time for the four nations we looked at (India, Mexico, Germany, and the United Kingdom) is approximately 3 – 4 working days.
Overview of Wise Money Transfer Review
---
Humble beginnings…
A digital bank called Wise (formerly known as TransferWise) was founded in 2011. It began by offering affordable, favourable exchange rates for international bank transactions.
It now provides a cutting-edge banking alternative with its multi-currency account. Wise was developed to make sending money overseas simpler, quicker, and more affordable. In order to do this, Wise built its own payments system to remove the bottlenecks and exorbitant expenses often associated with transmitting foreign payments.
You can send money internationally quickly, easily, and affordably with Wise thanks to the invention of two friends in 2010. They are one of the largest global payment companies in Australia and the rest of the globe because of a mix of sleek, catchy marketing and even some of the lowest prices in the currency conversion sector.
Today
Wise is used by more than 12 million people and organizations worldwide, ranging from casual users who sometimes send modest transactions to large clients that send millions of dollars every month, although not necessarily the size Elon musk used to buy Twitter.
The Wise AU service is designed for efficiency, clarity, and openness. It is quite simple to set up an account and transfer cash; recipients can receive their cash instantly.
Because Wise strives to provide fair prices and keep expenses low, its pricing structure is totally open and clear. The charges you pay are always disclosed up front when you finance your Wise payment; there are no bundling or hidden fees.
Our two cents?
Some of the extras included in the other neo-banks are absent from the multi-currency account. However, Wise has a solid reputation for offering a low-cost, dependable service. When the majority of your funds are in a less common currency, it is now a terrific option.
You can easily understand the price of each capability available to utilise, in advance, on Wise's website thanks to their outstanding charge transparency. However, if you need a faster solution and your transaction quantity requirements are modest, you could possibly find a better service.
Be warned that some trading actions cannot be funded by your account. This includes doing business with companies engaged in the trade or exchange of:
Is Wise legally a bank? 🏛️
It's not a traditional bank. Nevertheless, Wise's services are regulated in a way that is quite similar to a typical bank. That implies that it's equally secure.
In the majority of Australian regions, Wise has a money transmission licence and is regulated by the key AU financial bodies. In addition to upholding the legally mandated safety requirements, Wise uses a variety of human and automated procedures to safeguard client funds. These consist of a 24-hour anti-fraud program, frequent process audits, and two-factor verification.
⭐ Top tip: The Wise multi-currency account for individuals and corporate clients may be useful if you frequently need to receive, retain, or convert currencies. You can keep and manage more than 50 different currencies in one location, and you'll always get the true exchange rate.
How much will I save?
In terms of time, it depends. Anyone who has used Wise for direct wire payments and transfers will know that sometimes money arrives instantly. Other times it takes a number of days.
Either way, you can save cash through its budgeting app features. In terms of transaction fees, you gain flexibility. Send to more than 80 nations worldwide through this savvy client. Online and through the Wise app, transactions may be performed, and they are instantly put into the checking account of the receiver. This implies that, in contrast to certain services, your receiver won't have to open a Wise account in order to receive their funds.
Wise's prices are much cheaper than the usual ways of international money transfer that banks favour since it employs its own payment network. Customers benefit from these cost reductions through reduced fees, and since Wise bypasses the typical intermediaries required with foreign transactions, your cash may indeed arrive sooner.
How long will it take for a Wise transfer of funds?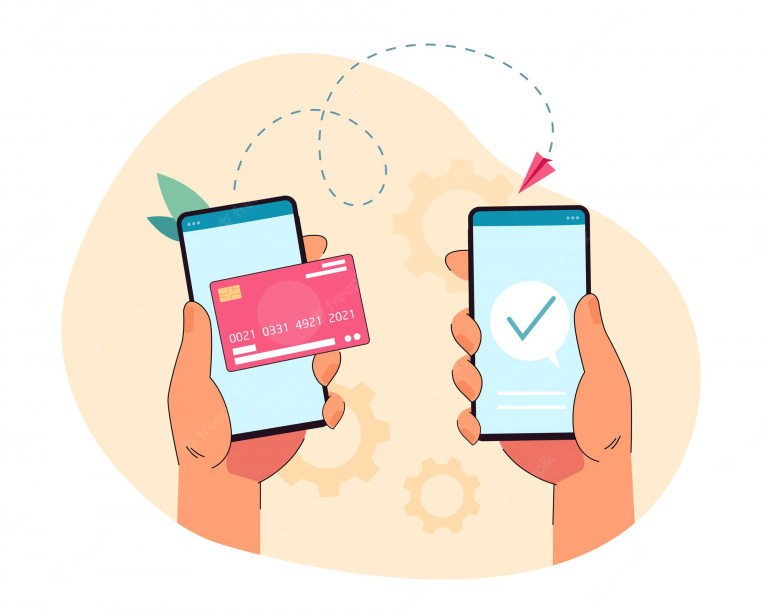 Wise transactions happen slowly at times and fast at others. It can take a few days for a payment to clear. Usually, banks are significantly faster. Nonetheless, 40 % of Wise's foreign transfers arrive instantly (in as little as 20 secs), and 80% do so within a day.
The denominations and nations concerned, the method of payment and the amount are all factors that will affect how the time it takes for your Wise wire transfer to materialize. The cash can take a little longer to reach on certain paths if you're sending it during off-peak hours or during a public holiday in the receiving countries.
We have discovered that Wise can be at the top of its class when it comes to transaction speeds for bank-to-bank transactions. But there is a wide range of speeds. Foreign transactions can really take "1–5 working days," they are being quite ambiguous on their site.
They are committed to accelerating transfers, and we have seen gains over time, that much is certain. In a recent update, it was said that "45% of all transfers came promptly." That's a coin toss.. So how quickly do you move money around? Understanding what takes so much time is useful since there are things you can do to make things go faster. Major time elements are:
How: How you pay
Where: The location you are transferring to
When: The time of day.
(1) The pace of the transfer is greatly influenced by how it is funded. They have to follow security and Australia's privacy rules when processing your transaction. When it comes to this, most money transfer providers are quite restricted, but Wise offers a variety of choices that, for a small cost, may speed up the process. The options accessible to you may be shown here, albeit they differ depending on the sending nation.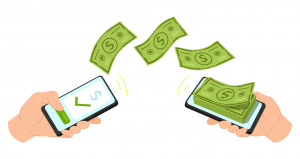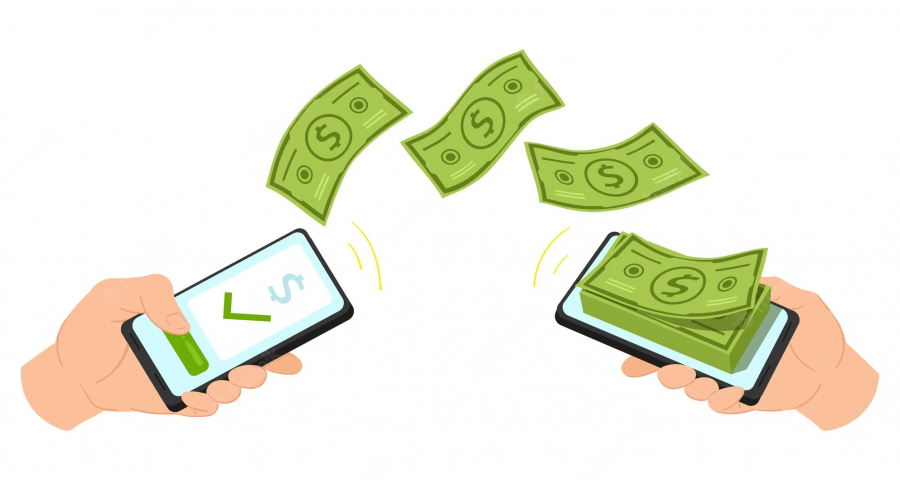 (2) Although you can't normally alter the country to which you are sending money, it does make a major impact because rules differ from nation to nation and the recipient banks' processing times can range from instantaneous to two days. But their customer service is usually on the ball in times of longer delays than 3 working days! Thankfully, Wise has something up its sleeve. Because Wise has checking accounts all over the world, it can make numerous transactions as quickly as feasible and occasionally instantly, which decreases the amount of time they require. The SWIFT system is frequently used by other banks and numerous others, and it typically takes days.
(3) The hour of day and day of the week might have a significant impact on when the money arrives. The institutions on either end of the transfer are typically closed between 4 and 5 p.m. every day and are closed on weekends and major holidays. When it comes to creating transfer speeds that are quick—sometimes within minutes.
Overall, while not directly assisting with speed, Wise sends out a lot of helpful emails to keep you informed of what is happening, much as when you are in an aeroplane stopped on the tarmac and the captain keeps you calm and updated on the situation. "Every currency and country is different," they assert. Your money can be converted in as little as two working days, however, this is quite uncommon. The claimed "2 working days" only apply to the converting side. When used often, they trade in minutes or hours rather than days, but we are still using major currencies.
How about fees?
Wise is renowned for providing affordable, clear rates. But how much money could you really save money by selecting Wise over a different specialised service?
When compared to utilising a traditional bank, specialised services are virtually always less expensive for foreign payments. However, how much you may save will vary depending on the supplier, the currencies involved, and the destination.
Let's have a look at the way this operates when sending money through the internet from your USD account to a buddy in the UK to get a sense of it. To get a better idea, we'll examine a few alternative transfer values and a few other specialised services.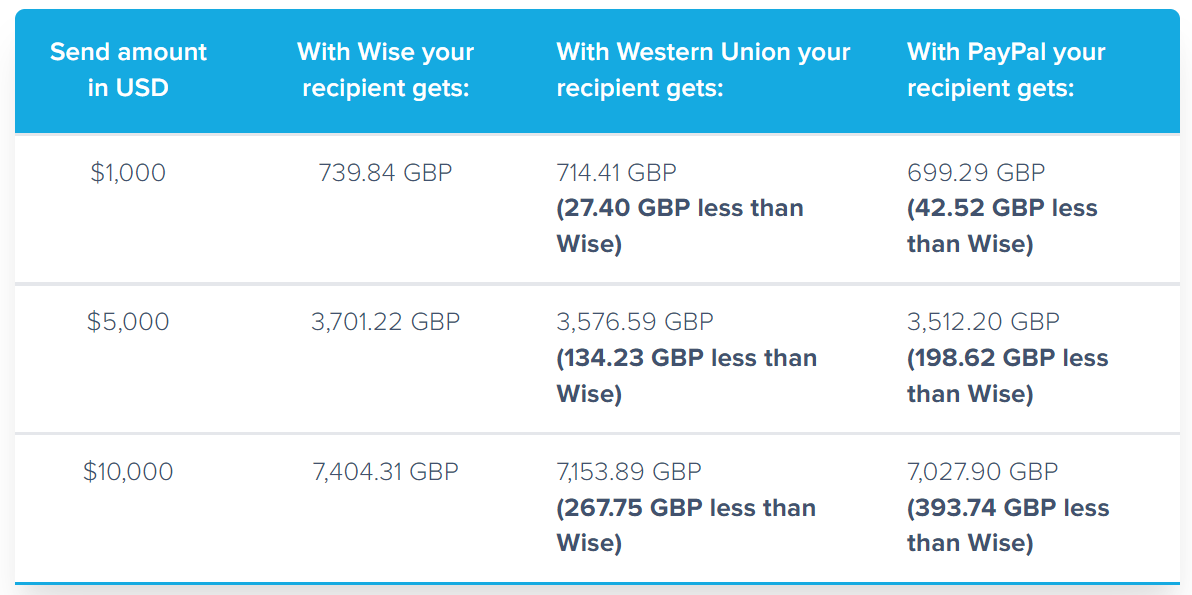 In the above analysis, Wise offers more to your receiver. The available exchange rates are typically the basis for the price difference between utilising Wise and other suppliers. The savings offered by Wise increase in size as you transfer more money since Wise consistently gives the mid-market exchange rate whereas other services jack up the rate they give clients by a certain percentage.
⭐ For more: Visit the Wise website or app to find out how much you may save and to view more comparisons. Exchange fees and charges were accurate as of Feb 25, 2022 (Source: Exiap.com).
Transfers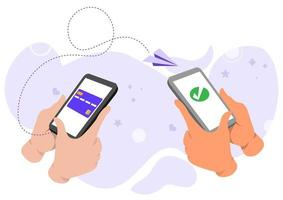 Three rates are used to calculate the cost of your transfer of funds and the amount your receiver will get. The exchange rate is the value of one currency compared to another is known as the exchange rate. For instance, you might look up how much one dollar costs in euros if you wanted to convert A.U. dollars to euros.
Midmarket prices are when major banks trade currencies against one another, they do this at the midmarket rate, also known as the interbank rate or interbank exchange rate.
While the currency exchange markup is made by calculating the cost of your transaction. Most providers add an exchange rate markup. To make money on the transaction, they offer their clients a rate of exchange that consists of the midmarket rate plus an extra percentage, or premium. Wise provides a few options for money transfers. The choices and restrictions are broken down as follows:
Interfaces: Wise online platform and apps.
Payment methods: Debit card, credit, Apple/Google Pay, and checking account (direct debit, ACH, or SWIFT).
Delivery methods: Only delivery choices are bank accounts. Sending money to those without checking accounts is possible thanks to other providers' cash collection sites abroad.
Using Wise's Interface
---
So you're ready to get started. You've decided that Wise is a digital bank that seems reliable enough not to collapse during the current recession.
Enter the amount you wish to give or the final amount you want your receiver to receive, into Wise's payments window. You'll finance the payment by transferring dollars to Wise's Australian bank account. Wise will then transfer the equal amount in your recipient's local currency from that account.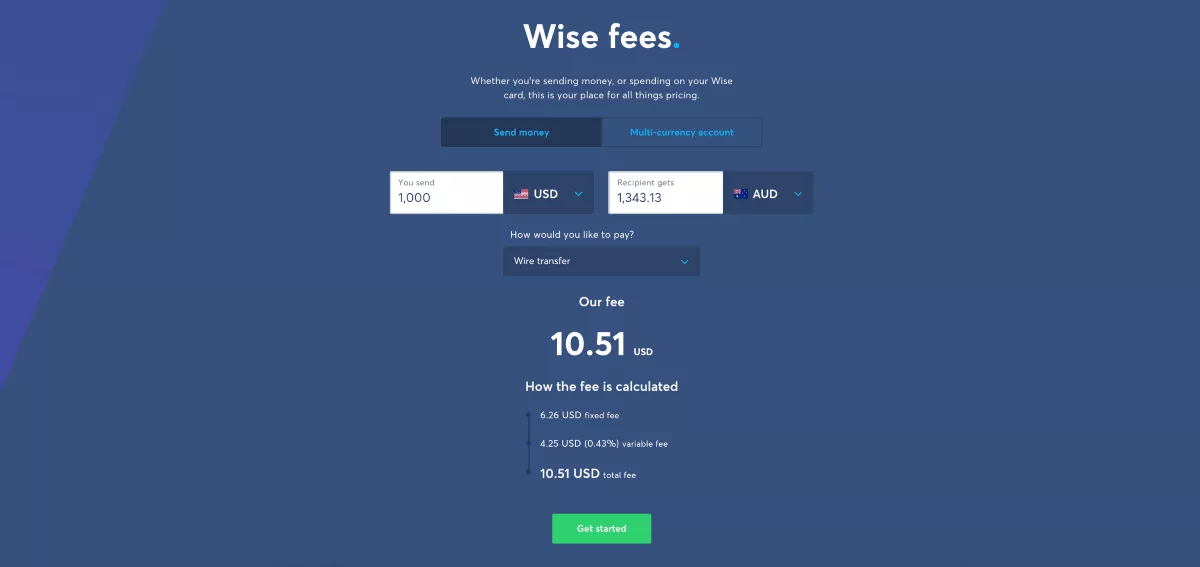 The system is smooth and is done practically immediately.
After you pay Wise in AUD for a transfer of cash to Europe, they hold your funds in a nearby AU account until they discover another client seeking to move a proportionate amount of EUR to Australia. Once a match is made, Wise will transfer the EUR from the other client to your European bank account. To save currency rates and transaction expenses, money is sent through local Wise accounts by people throughout the globe.
⭐ Excellent for: anyone who must send money overseas. It's a peer-to-peer (P2P) service. Whether you're conducting recurring transactions to cover a foreign home or assist relatives or give a one-time present to someone abroad. Overall: easy, inexpensive, and secure. You can follow your money's whereabouts live and in the Wise application, and all Wise activities are governed by international regulatory agencies.
Currencies Wise supports
Wise allows you to transfer money from Australia to more than 80 destinations and accepts 54 national currencies. The accepted nations and denominations are updated regularly; to get the most recent information, visit this page.
If you often travel, buy online at foreign merchants, or have to transfer or receive frequent international payments, a Wise multi-currency account can make your overseas money simpler and affordable.
To keep and trade 54 denominations in one login, just create a Wise account or use the Wise application. Transfer cash to more than 80 countries, check all of your holdings at a glimpse, and individual customers may also receive a connected worldwide debit card to make purchases and withdrawals anywhere in the globe.
Get local data in 10 denominations, including EUR, GBP, USD, GBP, NZD, CAD, SGD, and of course GBP, to receive payments quickly and free of charge from more than 30 countries. All without a monthly service fee or worrying about something like a minimum deposit.
⭐ Excellent for: those who frequently fly, have overseas cash flows, or reside, earn, or study abroad. Try the Wise multi-currency service to discover how simple it is to keep, exchange, transfer, and pay in a wide variety of foreign currencies, whether you need to pay for expenses overseas because you have a holiday property or you get compensated as a freelancer by customers in other countries.
Wise Business Account Review
---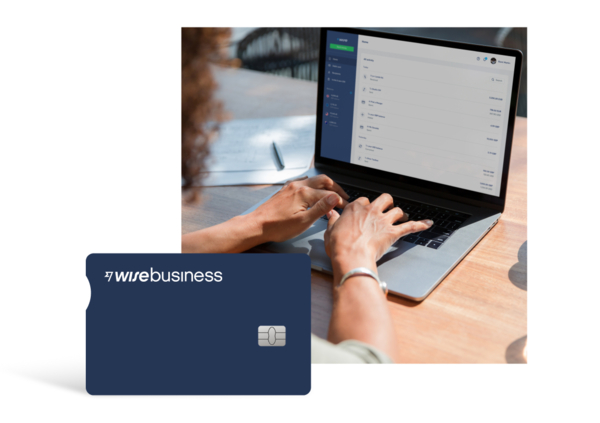 To get Wise Business, just set up a business "multi-currency" profile and conduct international payments. They receive a significant deal of enterprise capabilities in addition to a number of benefits that personal Wise users enjoy:
Full access: Unrestricted account functioning requires a one-time deposit of AUD 47; thereafter, no ongoing charge and no standard minimum deposit are required.
Cheaper than PayPal: Transact internationally 6x less expensive than traditional banks, and 19x less expensive when using PayPal
Tons of currencies (unlike PayPal): Receive payment using local account information in 10 multiple currencies, and make withdrawals from PSPs and marketplaces like Stripe, Amazon, and others.
Team controls: Configure user permissions and include staff members
Batch payment: Opt to pay 1,000 individuals in a bundle in a variety of denominations by submitting one file.
Compatible with accounting providers: Optimized for simple reconciliation with cloud-based accounting services like Freshbooks and Quickbooks
Efficient integrations: APIs for workflow automation
⭐ Excellent for: any company with international clients, partners, or workers. If you're wanting to establish a business, expand an existing one, work as a contractor or an employee, or run a larger operation, try out Wise Business.
Wise Alternatives 🇦🇺 (including Wise vs. PayPal)
---
But how does Wise versus PayPal stack up and others? Let's have a brief look. Check out a few of the following options before deciding how to organise your foreign payment. To get you started, consider:
PayPal – PayPal is popular and well-established, but its prices are often greater than those of Wise and contain a significant markup for currency rates. Additionally, your giftee will require a PayPal account.
Revolut – Open a free account with Revolut or upgrade for extra functionality to a premium plan. Have access to tools for saving money and setting up a budget, as well as free currency exchange.
XE – Send money globally practically anywhere with XE. The costs and prices differ depending on the location and might not be the lowest available.
Mobile wallet – If you prefer your receiver to pick up the money in cash or get it in a mobile wallet, Remitly offers a wide selection of payment alternatives.
Pros
PayPal: Nearly any place in the globe can be reached
PayPal: Immediately send to local and global PayPal accounts
PayPal: Ton of active accounts
Wise: Mid-market exchange prices plus minimal, straightforward expenses
Wise: Store 54 denominations and transmit to more than 80 nations
Wise: Global accounts for both individual and corporate clients
Cons
PayPal: High and intricate fees
PayPal: Premiums added to exchange rates
PayPal: To receive the funds the receiver must have a PayPal account
Wise: The region of delivery affects transaction fees
So they're fairly evenly matched in terms of advantages but there were more disadvantages of using PayPal convert compared to Wise.
FAQs – Wise Money Transfer Review
---
Is Wise Trustworthy?
Yep. Every year, they process billions of dollars 'worth of transactions and have millions of consumers. They are individually governed by organisations all across the world, including the Financial Crimes Enforcement Network (FinCEN) in the U.S. and more in Australia. They have high client ratings and employ cutting-edge security measures to keep your data safe.
It Is Safe to Use Wise for Big Transfers?
Although sending huge sums of money might be unpleasant, Wise is a highly safe option. Your money is protected by Wise because it is stored in entirely different accounts from those that Wise uses to do business every day.
How Is Wise Regulated?
ASIC: Australian Securities and Investments Commission is listed as a cash sender with Financial Intelligence Unit (AUSTRAC) in Australia.
NBB: The National Bank of Belgium is an authorised financial provider with citizenship rights within the European Economic Area (EEA), and Belgium
Canada MSB: Accredited as a Money Service Business with registration number M15193392 with the Financial Transactions and Reports Analysis Centre of Canada (FINTRAC).
Hong Kong: Controlled by Hong Kong's Customs and Excise Department (CCE).
India: Given permission by the Reserve Bank of India (RBI) to facilitate outbound payments from India in accordance with RBI rules.
Japan: Certified as a Funds Transfer Provider and subject to regulation by the local bureau.
Malaysia: is governed by Bank Negara Malaysia (the country's national currency) and holds a Class B licence.
New Zealand: The Department of Internal Affairs is in charge of monitoring Wise, which does business as a foreign organisation (DIA).
Singapore: The Monetary Authority of Singapore regulates the remittance industry there (MAS).
Great Britain and EEA: The UK Financial Conduct Authority has licensed the company as an electronic money institution (EMI), giving it travel privileges throughout the EEA.
Conclusion 🌞
---
That's it. With a monthly revenue of £6 billion, Wise, formerly known as TransferWise, is presently the biggest money transfer business in the UK.
The company's services are entirely safe to use, as millions of other Britons, Europeans, Aussies, and Americans do each day. But this doesn't mean that they are the best option for your needs.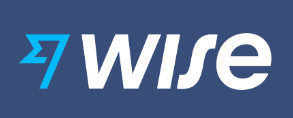 Wise.com takes great satisfaction in its open pricing structure and competitive exchange rates. Users of the online service are nearly universally delighted with how simple to use it is.
With them, you're incredibly secure. Your personal data is kept confidential by strong encryption, and you may add 2FA for further protection. Nevertheless, you want to protect your Wise account with strong, one-of-a-kind passwords.
---
You Might Also Like: