Disclosure: Privacy Australia is community-supported. We may earn a commission when you buy a VPN through one of our links. Learn more.
Security & website hosting speeds boosted with InMotion dedicated server upgrades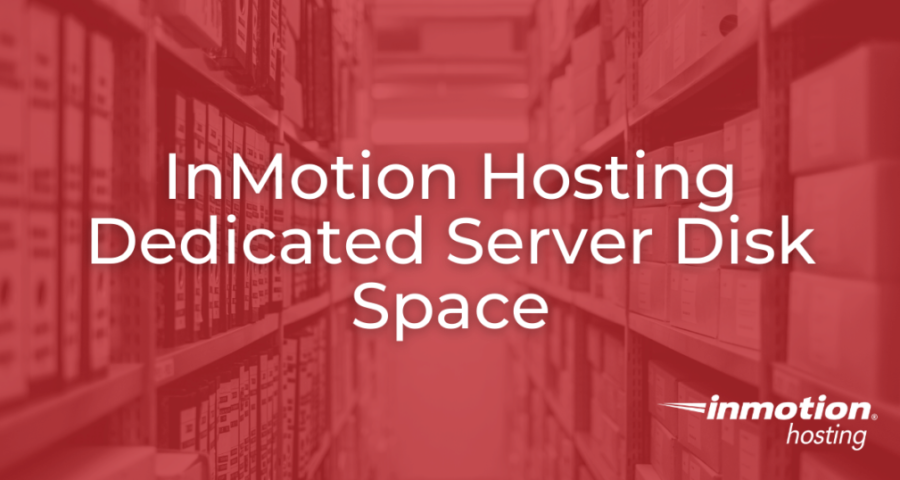 Dedicated servers contain greater security to protect against malware and privacy intrusions while boosting performance. In light of this, Inmotion Hosting has upgraded its server architecture in the following ways to better serve its customers:
All of InMotion Hosting's dedicated servers have had their hardware and software upgraded, resulting in improved performance for customers.
Aspire, a more affordable dedicated server package was created to cater to customers on tighter budgets, while Aspire CC-3000, a more powerful server, was introduced to give top-tier performance capabilities.
Dedicated customers at InMotion Hosting now have access to even more storage space and unmetered bandwidth thanks to the company's ongoing commitment to service enhancement.
InMotion Hosting has responded to the rising demand for trusted cloud storage services by creating OpenMetal, a private cloud environment.
In 2001, Todd Robinson and Sunil Saxena founded InMotion Hosting to provide dependable hosting with a primary emphasis on client satisfaction.
Yet, they found themselves in a cutthroat sector where few web hosts attempted to develop meaningful relationships with their customers, despite their desire to place a premium on UX.
Since InMotion was first supported only by internal means, its founders were able to prioritise the needs of its clientele.
Improved Customer Service Thanks to Server Upgrades 🇦🇺
---
To this day, more than two decades after its creation, InMotion Hosting continues to top the industry in customer satisfaction. The newest web hosting upgrade proves that the firm is still dedicated to its original mission of providing a better customer experience.
Recent enhancements to InMotion Hosting's dedicated server lineup were made to respond to user feedback. InMotion Hosting has recently changed its server architecture to give customers the most current advancements and capabilities, as part of our ongoing commitment to providing the best possible service and experience to our clients.
They updated and reevaluated the requirements for dedicated servers around three years ago, says Matt Bell, Senior Manager of Sales and Affiliate Marketing at InMotion Hosting. He also says changes have been minimal in the market.
In contrast, as the cost of memory and discs continues to decrease, they update their product lines so that we may provide customers with enhanced performance at the same affordable price.
InMotion Hosting places a premium on happy customers, so they developed a new version that would allow them to meet their performance goals while reducing expenses. Dedicated server infrastructure upgrades allow InMotion to continue offering top-tier hardware to its clients.
The hosting service has upgraded the backup space, SSD space, and bandwidth of all dedicated server packages, in line with General Data Protection Regulation. And security provisions to ward off cybercriminals (see: secrets for staying safe online).
Making Hosting More Easily Available and Cheap
---
Because only approximately a third of firms are optimistic about their chances of being approved for financing, it's crucial that web hosting be reasonably priced.
Although using the greatest web host, dedicated hosting will still outperform shared hosting in terms of reliability and performance. Yet its high price has kept those on lower budgets from enjoying its benefits.
Cloud business hosting has the potential to provide users with the same functionalities as traditional hosting at a lower monthly cost. Even though there are numerous benefits to cloud hosting, certain hosting customers still want the privacy and control of a dedicated server.
A substantial user base continues to demand (or just prefer) a dedicated server, where they and they alone have access to the server's resources. According to Matt, InMotion decided to go with a more affordable solution in order to better compete in the cloud sector.
Because of the need for additional cost-effective dedicated server solutions, InMotion Hosting created the Aspire plan. It's a great way for consumers on a tighter budget to enjoy dedicated hosting's advantages without sacrificing speed, security, or dependability.
The annual cost of the Aspire plan is around $90. Matt told us that despite the Aspire plan's lower price, we would still get the same high quality of service and connection as we would with InMotion's more costly dedicated plans.
Colocation Services by InMotion, Including Aspire
---
The Aspire plan is a brand-new, unique product that provides all the perks of the more costly plans at a far more affordable rate.
While referring to a previously inaccessible customer persona, Matt is overjoyed that they now have a solution for those who do not want a cloud or VPS but also cannot afford a dedicated server.
According to Matt, customers who have been waiting for a plan like the Aspire one will be pleased to hear that it runs on newly improved servers. Aspire's target audience is budding entrepreneurs, and the company offers them a low-cost way to realise their visions.
We are attempting to harmonise all of our products so that we can cater to the biggest potential audience. According to Matt, cPanel is included with every dedicated server they sell, but they also give the option of purchasing a server without cPanel.
Remember, you can use a VPN to shroud your online activities.
InMotion's Guaranteed Satisfaction for the Buyers by Always Developing New Products
---
InMotion Hosting is used by more than 570,000 customers throughout 175 countries. InMotion Hosting's rapid ascent to the top may be largely attributed to the company's stellar reputation for customer service.
InMotion Hosting was established on the tenet that "the customer is always right". As such, it has always been a service provider at heart.
This company is operated and owned by its workers. Everyone knows that InMotion is making the right moves to better serve its clients. Matt stressed that their customers are their first priority.
InMotion Hosting has always placed a premium on customer service, which includes delivering a stable hosting platform with a great interface.
Newer successes in customer satisfaction include the Aspire plan and the CC-3000 plan. With the CC-3000 package from InMotion Hosting, you get the very best in dedicated server technology.
What is Dedicated Hosting?
---
Web hosting on a dedicated server gives the client full control over the server.
Why use a dedicated/private server?
While renting a dedicated server, users can install whichever operating system and applications they see fit, increasing or decreasing the server's processing speed, RAM, storage space, and app installation possibilities. Shared hosting customers are stuck with whatever OS and hosting plan are pre-installed on the server.
What are the key distinctions between shared and private servers?
This is like the difference between VPNs and HTTPS for security; one is powerful, and the other is bog-standard. The hardware and software that make up a shared cloud server limit the degree to which it may be personalised. Users are often limited to the hardware and software options made available by their service provider. Instead, with a dedicated server, you'll be in charge of everything.
Are dedicated servers the way to go?
The server is reserved only for your use. As a result, your dedicated server will be far more powerful and responsive than a cloud server. (In a cloud or shared server environment, all users share the available resources.) Privacy-enhancing add-ons, such as domain privacy, are still an option for your dedicated server.
InMotion's Dedicated Servers Quality
InMotion Hosting's dedicated servers are equipped with the latest hardware and software.
Our customers' quality of life has improved greatly, thanks to their efforts. Its customers may now choose from a wider range of alternatives. Moreover, their third European data centre will be unveiled this year.
The InMotion team plans to open the data centre in Amsterdam, Netherlands, because of the closeness of another InMotion Hosting brand already based there.
Matt has promised that the shared connection via that data centre would be operational by the end of January, and that the supplementary server plans will be available by the end of the first quarter. InMotion Hosting is expanding its already extensive array of services for its patrons.
No matter how long a client has had a "dedi" with them (Matt puts the number between 12 and 15 years), all of their customers will enjoy unmetered bandwidth.
Aware of the market need for such services, InMotion Hosting has launched its cloud services effort. Matt shared that they spent almost four years developing this cloud service.
The core functionality of this product is complete, but it will keep developing as additional features are added. It may be used everywhere to store information or analyse massive amounts of data, making it a universally useful tool.
Conclusion
---
In light of the growing demand for cloud services, Matt argues that it is crucial for the hosting business to adapt to the new circumstances. Hosting will evolve in this direction during the next decade. Infrequently will a smaller venue hold an event. Not fully disappearing, but with spending confidence low in the UK, competition between private and public clouds is heating up quickly.
To accommodate the rising need for safe, private cloud environments, InMotion Hosting has created a cloud solution called OpenMetal. This implies it will compete with offerings from AWS, GCP, and Azure. Private cloud deployment using this OpenStack-based design takes no more than 45 seconds.
To some extent, InMotion Hosting's OpenMetal service was responsible for the impetus behind the company's decision to build a larger data centre. If OpenMetal services are to deliver on their promised speed and availability, InMotion Hosting will need to use data centres located all over the world.
InMotion Hosting's major focus is on its customers, thus any new features will be designed with them in mind. Erik Soroka, CEO of InMotion Hosting, does a fantastic job of summarising the latest upgrade and how it fits into the company's overall purpose.
When hosting their websites and applications on our servers, whether they pick the Aspire, the CC 3000, or anything else, Erik emphasised that clients can rest certain that their data is secure. InMotion Hosting's commitment to providing the best hosting service and support possible to its customers will not alter.
---