Disclosure: Privacy Australia is community-supported. We may earn a commission when you buy a VPN through one of our links. Learn more.
Best Investing Podcasts for Beginners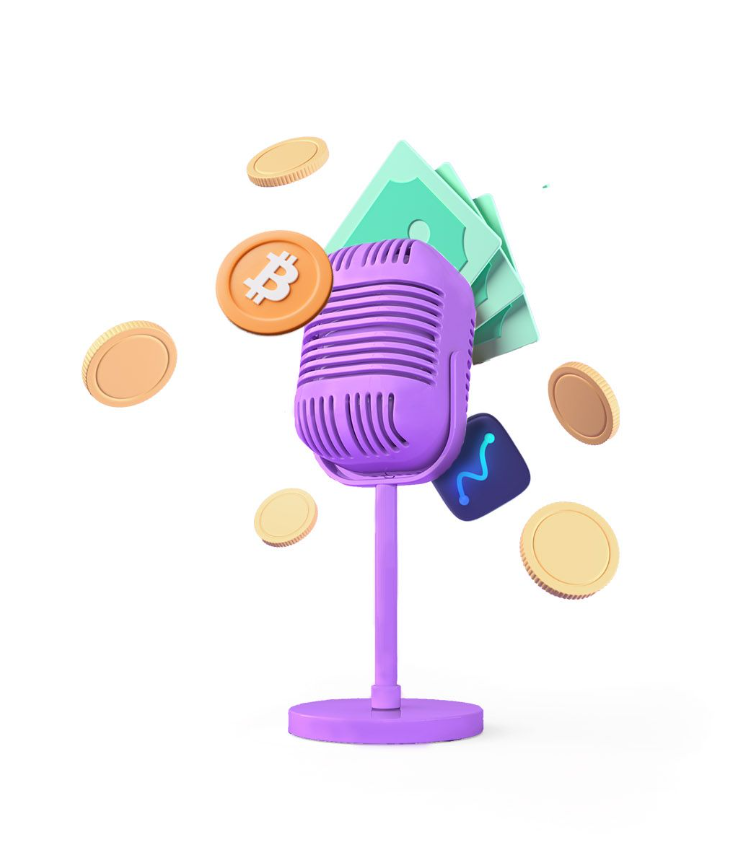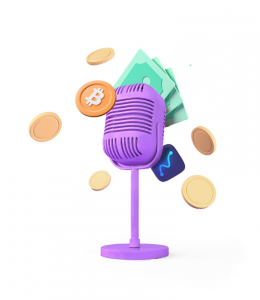 Among the finest free tools to learn about all sorts of assets is now investment podcasts.
These podcasts provide both novices and specialists with high-quality, informative, and palatable information. Furthermore, they offer you free insight into some of the most insightful minds in the world of investment.
By listening to them, particularly the top podcasts listed below, you gain a powerful method to advance in the field.
Table of Contents:
Best Investing Podcasts for Beginners – Reviews 2023 📘
---
There is a podcast out there for everyone, from novice investors to seasoned hedge fund managers, value investors to real estate investors, and everyone in between. We've done the legwork for you because there are countless investment podcasts around. To assist you in organising your weekly listening routine, we've whittled it down to the very best!
1. We Study Billionaires – Overall Best Investing Podcast for Beginners
---
💸 Trey, Stig, and Clay, the presenters of the world's biggest stock investment podcast, question and delve into famous business billionaires like Warren Buffett.
They share their knowledge with you and demonstrate how to integrate their stock market investing ideas—although the level of business discussions can be on the intermediate side of things, or even advanced.
Preston and Stig have done tremendously throughout the seasons by shifting the series' topic to more pertinent, current, and practical concepts after beginning by virtually entirely studying Buffett and fundamentals like index funds. Many devotees of value investing and Buffett find it hard to update their viewpoints with new trends, methods, or ideas like Bitcoin, crypto, or even macroeconomics, which the show's hosts have managed.
In addition to the broad range of subjects addressed and the distinguished speakers, the show's audio and production standards are of the highest calibre—which results in a pleasurable listening experience for self-starters.
Key Details 📖
Trey Lockerbie, Stig Brodersen, and Clay Finck serve as the hosts.
Every Saturday, a new episode is released.
Episodes typically run between 40 and 60 minutes.
They discuss the following among others: Stock investment, cryptos, value investing, BTC and the blockchain, commercial real estate, trending, and macroeconomics.
2. The Pomp Podcast – Top Investing Podcast for Beginners to Crypto
---
💽 The show's host wants to make its audience wiser day after day—he does this through having conversations and doing interviews with fascinating figures in bitcoin, cryptocurrencies, entrepreneurship, and financing. He has millionaires, celebrities, and everybody between as guests.
Anthony "Pomp" Pompliano is one of the most well-known and amusing figures in the cryptocurrency world.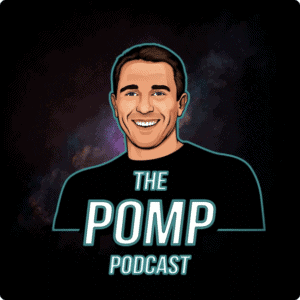 Finance, as well as the complexities of cryptocurrencies and blockchain technology, are sometimes exceedingly dry, tedious, and difficult to understand. However, this podcast makes those interesting and instructive. Additionally, he offers YouTube videos and podcasts as additional material consumption options.
Pomp poses insightful inquiries that delve deeply into the subject at hand. He has no trouble posing challenging queries—above all, he assists in gathering the data from the visitor that the listener really would like to hear.
Key Details 📖
Anthony "Pomp" Pompliano is the host.
Daily, fresh episodes are released.
The average episode lasts between 60 and 75 minutes.
They discuss the following among others: macroeconomics, recessions 📉, venture funding, fiscal policy, the equity markets, technologies, entrepreneurs, and more.
3. The School of Greatness – Fave Entrepreneurship Podcast for Beginners
---
🚌 The most well-known and prosperous folk on earth are profiled by Lewis Howes in The School of Greatness. You'll discover that there are many different definitions of greatness and that success is not just based on dollar figures…
Howes discusses a variety of subjects. Athletics, sciences, investing in commodities, healthcare, and even literature are all mentioned. In the end, this programme is all about assisting the listener in living their greatest lives.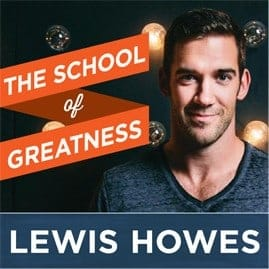 A platform where you may benefit from the world's greatest and most successful individuals—listeners of the podcast get access to world-class game-changers who were previously out of reach.
You'll run into people like Scooter Braun, Tony Robbins, Kobe Bryant, Arianna Huffington, and many more! Howes is not only a master at posing intelligent questions in the role of presenter, but he also excels as a participant. Check out his appearance on the podcast Millennial Investing!
Key Details 📖
Lewis Howes hosts.
Every second day, fresh episodes are released.
The typical episode lasts between 60 and 75 minutes.
They discuss the following among others: Business, entrepreneurship, self-improvement, achievement, goal-setting, and other subjects are discussed.
4. Millennial Investing – Best Investing Podcast for young Investors
---
⭐ Millennial Investing, which recently celebrated its first anniversary, has grown swiftly to emerge as a top investing, financial planning, and side hustle show.
The target audience for this series is the youth of today, notably those in the 18-40 age group, a demographic where 50% plan to retire early… With that level of competition, any advantage is needed.

For the purpose of achieving this—by teaching and inspiring the Millennial generation—Rebecca Hotsko and Robert Leonard interview established businesspeople, industry figures, and entrepreneurs.
The show teaches you how to establish a solid financial foundation via financial planning—including how to earn more cash so that you'll have more cash to invest, instead of jumping right to trading in complicated products. Then, how you should truly invest that money that you've acquired through their advice.
Key Details 📖
Robert Leonard & Rebecca Hotsko are the hosts.
Every Wednesday, a new episode is released.
30- to 60-minute episodes are the norm.
They discuss the following among others: Investment basics, equities investing, financial planning, growth investment, alternative investments, crypto, entrepreneurs, side jobs, and other topics.
5. Real Estate 101 – Top Investing Podcasts for Beginners to Real-Estate
---
🏘️ Robert Leonard's Real Estate 101 is a newish podcast on real estate investment, but it has already established itself as a leading voice in the field.
Regardless of if they're just starting out or hoping to build and expand their firm, he speaks with property entrepreneurs from a variety of real estate investment sectors to assist and inform audiences on their real estate investing adventures.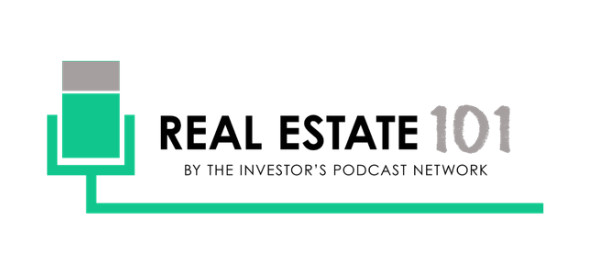 There is merit in picking up knowledge from an individual who has experienced it all. A person who has accomplished all of your goals and much more, enabling you to avoid making mistakes by learning from their experiences instead. There is, nevertheless, a point to be made about learning with someone as they travel.
Not only does this serves as inspiration, but it also demonstrates to you, the audience, that you can accomplish the same thing while getting real-time developments.
On the show, this is exactly what happens. Robert has studied for a very long time, thus he is quite knowledgeable. But he is still making efforts to increase his holdings, therefore he is open with the audience about his successes and setbacks, knows how REITs work, and the whole nine yards. Additionally, he invites a diverse group of guests, all of whom are pursuing various goals and having varying degrees of success. As a result, he offers listeners a fantastic library of material to explore.
Key Details 📖
Robert Leonard is the host
Every Tuesday, a new episode is released.
30-60-minute episodes are the norm.
They discuss the following among others: The basics of real estate investment, rental units, home renovations, house hacks, live-in renovations, commercial property, property investment crowdsourcing, and more are discussed.
Good Luck!
---
Whether you're looking for breaking news 📰 of the latest collapsed crypto exchange, a powerful viewpoint to chew on from a hyper-competent expert who you trust, or simply to submerge yourself in the energy and spirit of fiery business minds—the best investing podcasts keep you tuned in with what's happening now.
We hope you get good use out of the 5 popular investing podcasts for beginners we've recommended above!
---
You Might Also Like: