Disclosure: Privacy Australia is community-supported. We may earn a commission when you buy a VPN through one of our links. Learn more.
How to Buy Nab Shares in Australia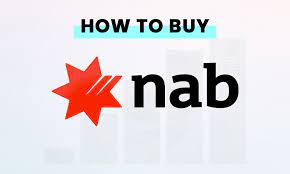 Unfortunately, NAB (ASX:NAB) customers and investors are unable to make stock purchases using their NAB accounts through the main website.
Using a broker is the safest and quickest option when purchasing shares through your account. Trading thousands of assets, including National Australia Bank Ltd. shares, is simple with an eToro account, and the company accepts direct AUD deposits.
Use eToro to trade thousands of assets, including shares of National Australia Bank. It's our go-to recommendation for those who want to get started trading right away.
Table of Contents:
What are NAB Shares? 💵
Know Your History… 🏰
---
The National Bank of Australia (NAB) was established in 1858. NAB has more than 12 million clients, making it a dominant participant in Australia's banking and financial services business. In Australia, New Zealand, and Asia, it runs more than 1,700 retail and service locations.
There are only four major banks in Australia, and this one has made the cut. Personal banking, business banking, superannuation, insurance, and investment services are all available from NAB. Online banking, mobile banking, and round-the-clock customer assistance are just some of the digital avenues it provides to help its customers.
Now one of The Big Four Australian banks, among Commonwealth Bank, Westpac, and ANZ, National Australia Bank is one of the major financial organisations in Australia. It's been officially in operation since 1982, when the National Bank of Australasia and the Commercial Banking Corporation of Sydney (CBS) merged to establish the current institution.
Home loans, personal loans, credit cards, and checking and savings accounts are just some of the banking products and services that NAB provides.
Quick Instructions for Buying NAB Shares with eToro
Grabbing the Bull by the Horns 🐂
---
If you have an account with NAB Bank, you may use it to purchase shares via a stock broker who is registered with the Australian Securities and Investments Commission (ASIC).
Because of how quickly and cheaply Australian Dollars (AUD) can be deposited via the eToro platform, we often advise NAB Bank account customers to utilise that service.
eToro AUS Capital Ltd ACN 612 791 803 AFSL 491139. OTC Derivatives are speculative and leveraged. Capital is at risk. See PDS
Can I invest in NAB stocks directly?
Yep, NAB Shares (NAB.ASX) can be purchased on the eToro platform. You may use Australian dollars to purchase shares in the National Australia Bank (search for the ticker symbol: NAB) with no transaction costs and a leverage factor of up to ten.
More than 8,000 different stocks, ETFs, commodities, cryptocurrencies, and other assets may be traded on their website right now.
To get started, just follow this quick and easy guide:
☑️ Join eToro and pass the verification process.
☑️ Choose the "Deposit Funds" tab, then input your NAB credit/debit card information and the desired amount of Australian dollars.
☑️ Check out the market for the stock you wish to acquire (we use google as an example).
☑️ Choose the quantity you want to purchase and click the "Set Order" button.
Keep reading for a more detailed roadmap to buying NAB shares.
Step 1 📕 – Evaluate Your Broker
Buying Shares in the National Australia Bank
---
Shares in National Australia Bank may only be purchased via a digital share trading platform. Several options exist, so it's important to do some research to locate a platform that works for you. Think about your comfort level with investing, the platform's costs, and the tools it provides.
A broker is required for internet share purchases. There is a plethora of options when it comes to internet brokers. The following characteristics should be taken into account when selecting an online broker.
Commission-free or well-priced. Brokerage fees have dropped dramatically since the advent of internet share trading. If you take the time to shop about, you may discover several online platforms that provide brokerage rates that are quite competitive. Brokerage fees should be weighed against the value of any other services offered by a potential online trader.
Minimal restrictions on sales. Several online brokers offer new customers introductory periods of risk-free trading, often restricted at a certain number of transactions per month. Take this into account when purchasing shares in the National Australia Bank. When purchasing shares on the Australian Stock Exchange (ASX), most online brokers will tack on a commission. Prices might vary widely across sellers.
Accessible and user-friendly trading interface. Find a user-friendly trading platform if you want to invest in shares. Demo trading accounts let new investors practise trading without risk, and how-to manuals help them learn the ropes (preferably in video format).
Research resources. Look for a service that offers NAB-related data, such as market analysis, pricing trends, analyst opinions, and price projections, in its research and reporting department.
Step 2 📗 – Start a Stock Trading Account
And Fuel it with Fiat Fuel 🏎️
---
Your account may be created on the service you choose after you've made that decision. To open a brokerage account, you'll typically need two kinds of identification and a bank account. Funded share trading accounts are required for full functionality.
Yet, you should be careful with your first investments. The next step in buying NAB shares is to send funds to your brokerage account after your account has been set up.
Consult a financial expert
Whether you're a seasoned investor or just starting out in Australia, it's a good idea to talk to a financial advisor about how to make your money work for you. However, remember you are responsible for how you use your resources. No expert can take that accountability.
Step 3 📘 – Knowing if it's Wise to Jump in
Knowing Your Pathway 🗺️
---
Thirdly, analyze the financial condition of the National Australia Bank. Which is important, seeing as so many banks have been failing.
You should give careful thought to a business before putting your money into it. It is important to understand the company's business, revenue streams, expansion plans, and financial standing as a first step in any stock analysis.
Say when…
The maxim of "buy cheap, sell high" might be helpful when trying to time the market, which is notoriously tough. Even if you can't predict the future of a company, you can probably determine whether it's trading cheap or expensive based on its past performance.
Although others, like Warren Buffet, advise against trying to time the market. Investing is a long-term endeavour, so you should set a goal for your return.
The stock market is one place where nothing is ever certain. It is possible to lose money in the stock market, even if you do your research and try to purchase when prices are low. To further protect yourself, always put up money that you can afford to lose. Funded share trading accounts are required for full functionality. Yet, you should be careful with your first investments.
Step 4 – Invest in National Australia Bank, NBA Stocks
Or Exchange-Traded Funds…
---
As ETFs (Exchange-Traded Funds) invest in a basket of firms or market indexes, rather than in a single one, they are seen to be a safer investment alternative. Less risk is involved, and you benefit if the market does well, but it's not as appealing to those who like to take an active role in managing their portfolio. There is no shortage of NAB-exposed ETFs.
If you are determined and ready to buy NAB shares, you should not encounter too many complications doing so. Sign in to your investing account and decide how many shares you want to purchase or how much money you want to spend. You should have enough money in your brokerage account to pay the cost of the shares plus the trading fees.
Opening hours
The ASX is open from 10 a.m. to 4 p.m. (Sydney time) Monday through Friday, so if you buy shares during those times, they should be acquired at the current market price. A limit order is usually required if you want to acquire shares at a later time. In this section, you may choose the price at which you'd want to buy and the amount of time until you make the purchase.
One such scenario is that you finally have some spare time on a Friday night to check your investing platform and notice that NAB is now trading at $26. For $25, you may place a 30-day limit order. Shares of NAB will be purchased on your behalf if their price drops to $25 during that time frame.
Step 5 – Choose an Order Type & Make a Purchase 📙
---
You may instruct your online brokers to perform certain transactions and handle your funds in a certain manner by issuing orders.
Market Norms. To acquire stock at the current market price, you may place a market order. These prices might shift while you're making a deal in fast-paced marketplaces. Suppose you want to buy some NAB stock and the price you're willing to pay is $28 a share. The share price is $30 when you make the order, but by the time it's filled, it's just $25. Your stock will be sent to you at the discounted rate. Even if the share price rises while your order is being processed, you will still be responsible for the difference.
Order Limits. A purchase limit order delays the trade's execution until the share price hits or falls below the specified price. Consider that you've made the decision to invest in National Australia Bank shares only if they drop to $28.50 or less. Your limit order will become active whenever the price reaches $28.50.
Stop Limit. You may do this by specifying a range of prices at which you'd be prepared to purchase or sell your shares. If a purchase or sale can be made within your specified price range, your request will be filled. If you wish to sell your shares of National Australia Bank if they drop to $27, but you're willing to hold on to them if your order isn't filled before the price drops to $25. If you placed an order to sell for $25, then the price increased to $27, your order would be filled.
Putting a Cap on Losses. In this scenario, you select beforehand at what point in a market decline you would sell your shares. Stop loss allows you to sell your shares before they are severely devalued, in the event that the share price decreases drastically, for example. For example, you may place a stop loss order for $25. Your order to sell National Australia Bank stock will be filled at the specified price or higher.
After you've settled on a plan and have the necessary capital, you may begin trading. It just takes a few clicks to make an order on the majority of sites.
🎯 Maintain a close eye on your investment over time, keeping your aim centred on the bulls-eye.
You may want to keep tabs on your investment depending on how long you want to hold onto it. If you have a long-term perspective and aren't planning to sell your shares for a while, it may be best to tune out the market fluctuations for the time being.
Taking your emotions out of investing is a common strategy for reducing the likelihood of making expensive blunders.
Takeaway 📚 🤠
---
Being a dividend paying stock (What Are Blue-Chip Stocks?), NAB's dividend movements are important to monitor in addition to the company's fundamentals and the stock price. In light of the precipitous drop in sales and profitability, NAB slashed its dividend distributions for 2020. This did not prevent the business from maintaining a positive bottom line.
Other bank shares to consider: NAB's rivals
In Australia, there is intense rivalry among financial institutions. There is stiff competition between NAB and other conventional banks, both online and in person. They also face competition from fintech startups like Revolut and big tech firms like Apple (NASDAQ: AAPL) and Google (NASDAQ: GOOG), who are increasingly active in the consumer banking sector.
Australia and New Zealand Bank (ASX: ANZ), Commonwealth Bank of Australia (ASX: CBA), Macquarie Bank (ASK: MQG), Westpac (ASX: WBC), and Bank of Queensland are just some of the other major Australian banks that NAB must compete with.
FAQs
Common Questions About How to Start Investing in Australia…
---
1. How do I sell NAB shares?
Selling shares is quite similar to purchasing them. You may choose the exact quantity you want to sell, and if you do it within market hours, you'll get the going rate. Outside of these hours, you may choose the selling price using a limit order.
2. Can you buy stocks with NAB?
Create a single online investment account to handle all of your requirements, including NAB. Direct investing allows you to buy stocks (Beginner's Trading Guide), ETFs, bonds, and other financial instruments without going via a broker.
3. Can a non-Australian invest in Australian stocks?
In order to invest in or take any other action relating to an Australian-based company, unit trust, or enterprise, a foreign investor must first get the appropriate foreign investment authorisation.
4. Do you recommend NAB Trading for first-time traders?
Whether you're just starting out or are an experienced trader, NAB Trading is a great option. Your degree of trading activity is taken into account as you use the service's straightforward user interface. You may trade with confidence thanks to the cheap brokerage charge and the platform's wealth of resources for studying the market.
5. With NAB, how long does it take to sell shares?
This is the day following the share sale, or the second trading day if you traded over a weekend. Transaction confirmations may be seen in your account under Trade > Confirmations, where you will also find the settlement date.
---
You Might Also Like: