Disclosure: Privacy Australia is community-supported. We may earn a commission when you buy a VPN through one of our links. Learn more.
Best Business Credit Cards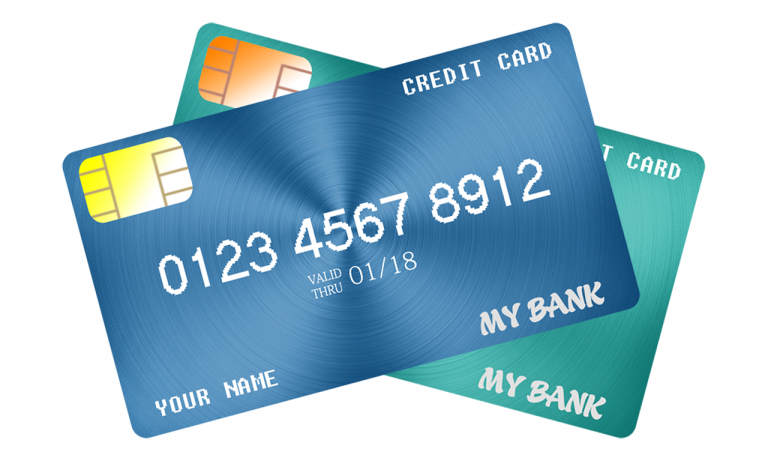 One kind of credit card designed specifically for business use is the business credit card. Companies with an Australian Business Number (ABN) are eligible to apply for these, and employees can be granted as many cards as they need.
Separating company costs from the owner's personal finances is made easier with a business credit card. A corporate credit card may assist with cash flow management, despite the fact that interest and fees will accrue on the borrowed money.
Additional perks, such as access to a rewards programme, may be included with your card if it is issued by the right company.
Table of Contents:
Pros and Cons of Business Credit Cards ⚖️
---
Businesses in search of extra financing might take out a business credit card. But what are the pros and cons of using them?
Pros
✔️ Start a business credit record: Consider applying for a business credit card if your company has little or no credit history. You may achieve this by always paying your bills on time and keeping your credit card use to a minimum. Your credit utilisation ratio, or the percentage of your available credit that you are really using, should be below 30%.
✔️ Financial leeway in the short term: If you have access to sufficient liquid money, your company will be able to adapt quickly to any changes that may arise. Credit cards are convenient, but they shouldn't be relied on to solve short- or long-term cash flow problems.
✔️ Follow the money that employees spend: In most cases, there are no extra yearly costs associated with issuing additional employee cards. It's usually not difficult to keep tabs on employees' spending since you can request full statements for all company cards. It's possible that you can even restrict people's spending to a certain amount.
✔️ Gain incentives and rebates: You can get cash back, reward points, or miles, depending on the kind of card you acquire. You may rack up points more quickly with some credit cards if you use them for "bonus categories" including restaurants, petrol stations and office supply purchases.
✔️ Taxes will be easier to file: It's easier to file taxes when you keep professional and personal spending distinct. You may avoid the hassle of sorting through your personal bank or credit card statements to find evidence of corporate expenditures.
✔️ Enhanced ability to budget: Expenses may be better understood by segmenting them in quarterly and annual reports. This is helpful for budgeting and keeping tabs on spending. The best business credit cards also allow you to sync your account data with popular financial apps like QuickBooks and Quicken.
Cons
❌ Implications on your credit rating: The issuer of a business credit card will normally use an applicant's personal credit history when making a judgement. A few points might temporarily be deducted from your score if they pull your credit report. However, after a corporate credit card is accepted, most issuers do not disclose positive or neutral behaviour to consumer credit agencies.
❌ Increasing indebtedness: If you cannot be trusted with money, it is not wise to apply for a company credit card. While it's tempting to use credit to fund purchases, doing so might lead to long-term money issues if you end up with too much debt.
❌ Paperwork: When applying for a business credit card, you'll need to give both personal and company information. The company's name, location, phone number, industry, legal status, Employer Identification Number (EIN) or Social Security number, and yearly income are all necessary pieces of information.
❌ Require solid credit: You can be approved for a consumer credit card even with fair or low credit, but good luck finding a business credit card. The majority of providers have strict requirements on your credit score. A business's credit score might be difficult to establish or repair, but there are secured credit cards available.
Reviews: 6 Top Business Credit Cards in Australia 📕
---
Now that you have a general idea of what to expect from business credit cards, we'll dive into specifics.
If you ever find yourself in a tight financial position, keep in mind that awareness is key 🌴. In light of these considerations, we have selected five of the most promising small business loans on the market today. Now for the review:
1. AMEX Business Explorer Credit Card — Our Favourite Aussie Business Credit Card
---
Includes comprehensive insurance, access to airport lounges, and 75,000 Membership Rewards bonus points for an annual charge of $149.
Two points may be earned for every dollar spent on the American Express Business Explorer Credit Card, and the card can be linked to as many as 99 additional employee cards.
If you apply for a new American Express card online before July 11, 2023, then spend $3,000 on purchases during the first three months after your card is approved, you will get 75,000 extra Membership Rewards points. When compared to other business rewards credit cards, this one offers a reasonable annual cost of $149.
If you pay the Australian Taxation Office or any other Australian government agency using your American Express Business Explorer credit card, you'll be rewarded with points. You could spend $350 at David Jones, Webjet, or helloworld with 70,000 Membership Rewards points after taking advantage of the current bonus points offer.
With most partners, such as Velocity, Singapore Airlines KrisFlyer, Emirates Skywards, and Hilton Honours, you can exchange 2 Membership Rewards for 1 frequent flyer point, and you can also redeem points for American Express Travel bookings or gift cards.
You may make purchases with this card without paying interest for up to 55 days. It may also aid with accounting chores by providing comprehensive statements and transaction data. You may consolidate your business's spending tracking by issuing extra cards to your staff.
With MYOB, you can consolidate all of your business spending into a one location thanks to an automated stream of transaction data. In addition to utilising MYOB, Quicken, or Excel to check balances and evaluate company expenditures, you may also obtain statements and transaction data.
If you have a smartphone or other device that is compatible with Apple Pay, Samsung Pay, or Google Pay, you may use it to make contactless payments at the register.
2. AMEX Qantas Business Rewards Card — Runner-Up Top Business Credit Card in Australia
---
Includes free yearly travel insurance and 120,000 extra Qantas Points for a $450 annual cost.
Expenses can be tracked, Qantas Points can be earned, and additional business and travel incentives can be accessed with the AMEX Qantas Card. Apply for a new American Express card online before May 30, 2023, then spend $3,000 within the first two months after your card is approved, and you'll get 120,000 extra Qantas points.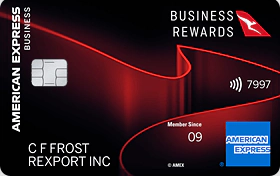 Earn up to 2 Qantas Points for $1 spent with this Amex card, plus 3x points on qualifying Qantas airfare purchases. Employees also get free access to the Qantas Club, a one-year membership to The Australian Premium, and supplementary cards. You'll need to make good use of the card's perks and features to justify the $450 annual fee.
The AMEX Qantas Card offers one of the best current bonuses for Qantas Points is found wit. With 120,000 extra Qantas Points, you may fly round-trip from Sydney to New York in the economy (110,400 Qantas Points, plus fees and taxes) or from Melbourne to Denpasar, Indonesia in business class (114,000 Qantas Points, plus fees and taxes).
You can earn 1.5 to 3 times as many Qantas Points with this American Express card when you book qualifying Qantas tickets via the Qantas Business Rewards programme. In addition, MYOB allows you to add up to 99 more cards and set up a transaction feed.
Free domestic and international travel insurance and access to a private lounge are other nice touches. This credit card does not have interest rates; instead, you have 51 days from the end of your statement cycle to pay off your balance in full.
Apply for an American Express card online before May 30, 2023, and if approved, spend $3,000 on purchases during the first two months to get 120,000 extra Qantas Points. After 8 to 10 weeks, your Qantas Business Rewards account will be credited with the points.
You can get two free invites to the Qantas Club each year by linking your Qantas Frequent Flyer number with your AMEX Qantas Business Rewards card and then making at least one qualifying transaction with your card via Qantas during the membership year.
Free cancellation and medical coverage come too . When you pay for a round-trip flight with your American Express Qantas Business Rewards Card, you and your spouse, dependents, and extra employee card members are automatically covered by comprehensive domestic and international travel insurance at no additional cost. Please refer to the insurance policy brochure posted on American Express's website for more details.
Finally, link your MYOB account to this card and have all of your card purchases imported into MYOB automatically. Through your American Express account, you may maintain tabs on your purchases, statements, and other account information.
3. NAB Low Rate Business Card — Major AU Business Credit Card Provider
---
For the first year, both the annual fee and the 13.25% p.a. variable purchase rate on the NAB Low Rate Business Card are waived. The card costs $60 per year after that.
You can make purchases with no interest for up to 55 days, which is plenty of time to pay off your debt and keep it under control, if you are struggling at saving money, even after the promotional interest-free period ends.
Once you've joined up, you may add more cardholders and start receiving individual monthly statements for each card. In addition, NAB's Commercial Cards Unauthorised Transaction Insurance helps safeguard your business in the event of fraudulent charges made to your card.
You'll also discover that the Visa Commercial Offers programme makes you eligible for a variety of additional benefits. Software, productivity tools, and other services all designed to help your company expand may be purchased at a discount.
This card may only be used for commercial purposes, as suggested by the name. Sole proprietors, partners in a partnership with no more than two others, businesses with no more than five directors, and trustees of qualified trusts are all eligible.
There are several criteria that must be met before you can apply for the card. You must be at least 18 years old and a legal resident of Australia, and your company must have an ABN or ACN and a yearly revenue of $75,000 to qualify. You'll also have to submit 12 months' worth of financial data from your company's accounting software online.
You should know that, just like with any other credit card, cash advances from an ATM won't count towards your 55 interest-free days, and you'll have to start paying interest right away.
4. Cape Business Credit Card — Low Rate AU Business Credit Card
---
Cape, a startup founded in 2020, offers a novel corporate card solution for small and medium-sized businesses. Businesses pay a nominal monthly charge instead of interest, with the exact amount varying according to the total number of cardholders. Plans begin at $8.99/month, and credit card limits start at $5,000 and go all the way up to $500,000.
Cape is introducing digitised business cards. The platform's technological emphasis means it may assist firms in Australia as they work out how to better save money and time on accounting and other administrative procedures. They allow for the issuance of both plastic and digital corporate cards and provide free access to cost-management solutions that can be integrated with popular cloud accounting services.
Their API can read information from SMS or email receipts and memoranda, and then automatically update your books, saving you time and effort. In addition, Xero, Quickbooks, MYOB, and a plethora of other accounting software may be connected to Cape with a few clicks, allowing you to instantly import Cape transactions and receipts.
A Cape Mastercard may be used in over 35 million places and 140 different currencies.
The Cape Credit Card offers a 0% intro APR promotion. Companies pay a flat monthly membership cost instead of interest, and this price scales with the number of cardholders. Any outstanding balances 30 days beyond the due date will incur a 2% late payment fee.
There are no further costs for making an overseas transfer. Major banks and credit card companies typically tack on a fee of around 3% to every transaction made abroad. When you make an overseas purchase with Cape, you won't pay any hidden fees.
With the Cape online platform, you can easily create specific restrictions, monitor spending, and approve any modifications. Card spending limitations may be set on a per-merchant, per-day, and per-week basis. With the help of reporting insights, you may analyse real-time spending data and trends to construct more precise estimates. Cape can also analyse all of your financial dealings by comparing them to industry standards, letting your accounting staff know where there may be room for cost-cutting.
The biggest issue is that there are no reward points available. There is no rewards points system, but this is a sleek digital option with 0% interest and unique insights on team spending.
5. HSBC Platinum Credit Card — Popular Business Credit Card
---
Anyone looking to consolidate current debts may benefit from the introductory 0% p.a. balance transfer rate available on the HSBC Platinum Credit Card for a period of 12 months. Keep in mind that there is a 2% balance transfer fee, and if any amount remains on the card after the promotional period ends, interest will be levied at the cash advance rate of 21.99% p.a.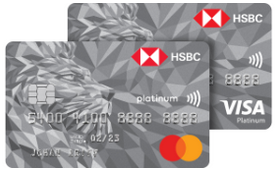 When you use your HSBC Platinum Credit Card, you may earn one point for every dollar spent, and two points for every dollar spent abroad (restrictions apply). The card also has a 19.99% p.a. purchase rate and no-interest financing for up to 55 days. There is a $129 yearly cost (reduced to $29 for the first year), as well as a $30 late payment fee.
Overall, it provides a 12-month introductory 0% APR on balance transfers, with a one-time 2% balance transfer charge.
If you have current credit card debt, you may use the HSBC Platinum Credit Card to pay it off interest-free for a year. In addition to the low annual charge of $29 for the first year, there is a 2% balance transfer fee with this offer. When deciding between different cards, it's important to consider the pros and cons of each. Like any balance transfer deal, you should try to pay off the whole thing before the 21.99% p.a. interest rate kicks in. The default rate begins to apply.
At 0% p.a., the HSBC Platinum Card is a great way to save costs and pay off debt. 12-month 0% intro APR on balance transfers (one-time 2% transfer charge). Additional money saved after paying the $29 yearly charge for the first year. If you wanted to send $2,000 and are now being charged 19.99% per year, you might potentially save a lot of money by switching to our service. Even after paying the balance transfer charge, you might end up saving roughly $300 in interest over the course of a year. If you need longer time to pay off your amount, you may want to shop around for a different deal.
The HSBC Platinum is a great choice if you're searching for a spending card since it comes with a rewards programme that may earn you as much as 2 points every dollar spent on certain items. In addition to the insurance and airport lounge access, you get two passes every year.
Keep in mind that balance transfer debt increases the danger of continuous debt and costs, although interest-free days on purchases are still available (provided you complete the payback conditions). When you have a balance transfer, you should prioritise paying it off before anything else. The annual fee of $129 should be accounted for as well. The yearly charge is reasonable in light of the card's potential for cost savings and other benefits.
6. AMEX Express Platinum Edge Credit Card — Alternative International Business Credit Card
---
When you book your hotel, airline, or auto rental with American Express Travel using your Platinum Edge Credit Card, you'll get a $200 yearly travel credit to spend any way you'd like.
Depending on the programme, Amex rewards points may be transferred to frequent flyer miles, hotel points, gift cards, or Ticketmaster experiences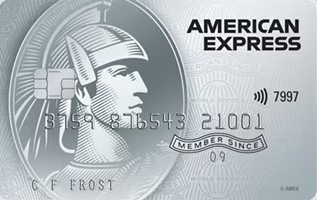 You'll get three points for every dollar you spend at major supermarkets and gas stations, two points for every dollar spent in a foreign currency when travelling or shopping online, and one point for every dollar spent anywhere else. The first year's $195 annual fee is not charged for this card's use. You should avoid the 23.99% p.a. purchasing rate by paying down your debt in full every month.
This card offers you a $0 introductory yearly charge, rising to $195 afterwards. Spending with the American Express Platinum Edge may earn you between 1 and 3 Membership Rewards points, which can be redeemed for gift cards, travel, or merchandise at retailers including David Jones, PayPal, and Myer. Travel insurance and other insurance covers are included at no additional cost, and members also get an annual American Express Travel Credit of $200 to spend on local or international vacations.
One of the few credit cards that give an annual travel credit is the American Express Platinum Edge card. In this situation, American Express Travel will annually credit your account with $200 which may be used towards future travel expenses. The current introductory offer for this card provides additional value by waiving the yearly charge for the first year.
With the Amex Platinum Edge, you may earn three points for every dollar spent at supermarkets and gas stations including Coles and Woolworths. A dollar spent in a foreign country receives 2 points, whereas a dollar spent anywhere else (even on government transactions like ATO bills) earns 1 point. You may transfer your points to several partner programmes such as Velocity Frequent Flyer, Singapore Airlines KrisFlyer, and Hilton Honours, or redeem them for merchandise, vacation, or a variety of other options.
Best Business Credit Cards in Australia 📕: 2023 Buying Guide
---
To begin, let's define "business credit card".
Similar to personal credit cards, a corporate credit card allows you to pay for goods using a line of credit. These cards are designed to help startups and small enterprises establish a solid credit profile. Additional business-related benefits are often included. The principal cardholder on a business credit card is responsible for all charges, as opposed to the firm itself in the case of a corporate credit card.
In addition to helping you keep your company and personal spending separate, business credit cards may boost your short-term cash flow and open the door to more favourable financing options. The credit limit of a business card is typically larger than that of a consumer card.
📖 How do they work?
The most common people who apply for business credit cards are:
Those who run a company and desire to keep their corporate finances apart from their personal finances. The company owner in this case would likely have both a business credit card and a personal credit card. If they used a corporate credit card and paid for business-related purchases with company cash, it may streamline their accounting processes.
When it comes to work-related costs, many companies provide staff operations programmes so that workers don't have to tap into their own savings. Typically, the issuing company sets guidelines for what expenses may be put on the card and what the employee is responsible for paying out of pocket. Companies may provide corporate credit cards and enable workers to use them for business purposes, such as entertaining clients, but may ask them to submit receipts and event details as proof that the expenditure was appropriate.
📖 How can I make the most of a business credit card?
Keep in mind that your company credit card is only a temporary solution. For this reason, as well as the highest high-interest rates you'll pay if you hold a significant amount on a credit card, you should never use a credit facility to fund the acquisition of long-term assets, since your lender will typically have the ability to remove your credit facility at any moment, for any reason.
To avoid being left high and dry if your lender suddenly chooses to cut off your credit, it is essential to arrange for separate financing that will enable you to extend your repayments throughout the lifespan of the asset if you need to make such purchases.
☑️ What is the best use of a company credit card?
Expenses that arise on a regular basis yet are necessary to keep the company running, such as food, drink, and transportation. It may be used towards things like electricity bills to help you stay current with your commitments even if sales are slow.
Pay up your credit card amount as fast as you can to avoid paying high-interest fees. Many credit cards have a grace period during which interest won't be charged on purchases; if you can pay off your debt in full before then, you may avoid paying any interest at all. Keep in mind that the interest you earn on any cash you have in a bank account is probably less than 4%, so it makes much more sense to pay off your credit card balance than to have cash sitting around in the bank if you don't need it.
Interest rates on credit cards are typically between 10% and 20% (and sometimes even higher). However, there are certain costs that cannot be paid with a credit card, or which would incur a charge if paid with a credit card, so it is helpful to have at least some actual cash on hand.
Cash advances, such as those incurred when withdrawing money from an ATM or moving funds from one credit card account to another, nearly always result in fees and quick interest, the latter of which is often greater than the rate you'll pay on purchases.
Is it a Good Idea to Open Business Credit? 💵 💳
---
A business credit card might be useful if you want to establish a credit rating for your company. Nearly every company that issues corporate credit cards also reports payment activity to commercial credit agencies. It's also possible (though not guaranteed) that you won't have your card's transactions shown on your credit report.
If you don't want your company and personal finances to get entangled, a credit card for small businesses is something to think about. This may be very useful throughout the tax preparation process. Many of these cards have convenient ways to track and control spending. It's normally possible to have extra cards printed for your staff.
Credit cards that provide cashback, reward points, or miles are among the finest options for small businesses. Those looking to accrue incentives on their company expenditures may find this useful. Furthermore, it's possible that authorised card users who are employees also get incentives.
However, professional cards and personal cards do vary in a few key ways. Credit limits, spending tracking features, the opportunity to develop corporate credit, and the application procedure might vary widely across various credit options. To provide just one example, corporate credit card applications have different requirements than personal ones. The former requires information such as your company's legal name, tax identification number, and kind of corporation.
To recap, here are several scenarios in which a company credit card might be useful:
When establishing company credit
To reduce wasteful expenditure by staff
Get cash back or other perks
Improved budgeting is possible via
In times of economic uncertainty, when stable financial flow may be scarce (but this boosts the chances of bad debt that enslaves you)
If one of the following describes you, you shouldn't apply for a business credit card:
❌ Don't utilise it as a line of credit since the interest rates are quite high.
❌ If you're looking to improve your credit score.
Conclusion
---
After weighing the benefits and drawbacks, it's up to you to decide whether applying for a company credit card would be a good move.
If you do decide to go ahead, it's a good idea to shop around and evaluate your alternatives based on things like yearly fees, perks, welcome bonuses, and introductory 0% APR periods.
Business credit cards are not limited to single proprietors; freelancers and independent contractors may apply for cards as well. Proof of self-employment is often required in order to get a business card. You might work as a taxi driver, internet retailer, teacher, performer, comedian, yoga instructor, or personal trainer.
FAQs
---
How can I get a cash advance using a company credit card?
The costs associated with cash advances on a corporate credit card tend to be greater than those associated with personal credit cards. If you can't pay your bills using your credit card, your only other option is to get a cash advance.
Sadly, this is a regular occurrence for SMEs, but we can help by suggesting that they look into getting a small company loan. A company loan may be used for many different purposes, including settling tax debt and making payments to vendors. In reality, a firm may utilise a multi-purpose loan for almost any reason.
Using a credit card to withdraw money from an ATM is the most typical manner of getting a cash advance. However, there are more transfer kinds that credit card companies will treat as a cash advance. In most cases, using a credit card to make a cash purchase, transfer money to a bank account, or load a prepaid card would be considered a cash advance.
Interest will begin to accumulate on the day you accept the cash advance, rather than the day you make a purchase on your company credit card.
A cash advance's interest rate is often greater than that of a regular financial transaction. A cash advance on a company credit card may cost small and medium-sized enterprises (SMEs) up to 21% in interest fees. Furthermore, cash advances often include a charge equal to three per cent of the amount borrowed. Some business credit cards have introductory rates as low as 1.5%, whereas the industry average is 3%.
Will my business credit card need a personal guarantee?
Whether you or your company will be responsible for the credit facility and the sort of business card you apply for will determine this. You may only be able to receive if you are a single trader or if your firm does not match the lender's standards for business facilities (for example, you do not have two years' financials accessible).
This will still let you keep your company and personal money separate, but it will make you personally responsible for any business credit card debt that goes unpaid. Your private property may be in jeopardy. However, you may request to have the business itself be liable for the credit card facility if it is an established firm that is run by a partnership, trust, or corporation.
In this case, the company, not you personally, will be on the hook for making payments, and your home and other possessions will be safe. The company's credit rating, not your own, will be impacted by any payments that are late.
Which company credit card application processes the quickest?
If you can afford the security deposit, being approved for a Bank of America Business Advantage Unlimited Cash Rewards Secured Card may be simple. This is true for a variety of alternative secured corporate credit cards as well.
Are multiple business credit cards allowed?
Having several business credit cards is permitted. Entrepreneurs that have many cards utilise them all to their fullest to rack up the most points and other rewards. People who want to get the most out of their money often use financial tools like the Chase Trifecta. Keep in mind that some card issuers have limits on how often you may apply for new cards.
Are company credit card accounts reported to credit bureaus?
You might expect to see a notation on your personal credit record after applying for a new business credit card. Then, the card's issuer will likely record your account activity to business credit reporting agencies.
Negative account information relating to your company credit card might appear in your personal credit reports if the issuer of your card reports it. For instance, American Express notifies consumer credit agencies of fraudulent charges made on a corporate credit card.
Capital One also provides this service for some business cards. In contrast, Chase will only notify consumer reporting agencies of serious corporate credit card account issues.
You Might Also Like: