Disclosure: Privacy Australia is community-supported. We may earn a commission when you buy a VPN through one of our links. Learn more.
How to Start Investing in Australia (2023)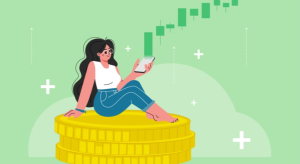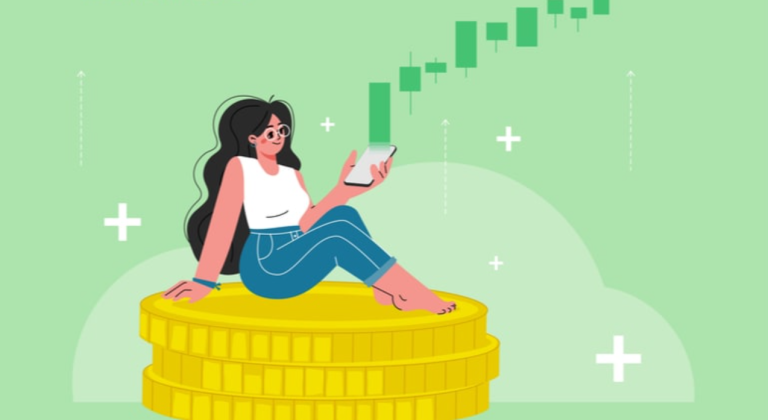 Do you want to put some of your spare cash to work, but you're not sure where to start searching in Australia?
Check out our advice on how to get started investing in Australia if you're an adventurous Australian who isn't afraid to take chances in pursuit of financial gain.
In this guide, we teach you the fundamentals of investing in Australia.
Pls take note that we are here to provide you with useful resources and advice. Given that we are not certified financial planners, we ask that you use your own good judgement when making any financial decisions.
Table of Contents:
Paying Off Your Bills 💵
---
There are exceptions to this rule but as a basic common-sense rule of thumb, investing when you are in debt can slam you deeper into the hole and take years to get out of.
You should ideally be in a solid financial position before investing real money. Prior to making any investments, think about the following things in this guide.
Make sure your debts are under control before making any investments. One of the best ways to increase one's wealth is via investment, but one must first have a stable financial background to do it safely. You should prioritise paying off high-interest bills before putting any spare cash into the stock market.
TOP TIP: Do you run a website shop? Or want to invest in a successful site? Web assets can be very resilient to economic downturns. You can invest in large sites like eToro does (or your own) 🌴.
eToro AUS Capital Ltd ACN 612 791 803 AFSL 491139. OTC Derivatives are speculative and leveraged. Capital is at risk. See PDS
Step 1 📕 – Create a Spending Plan
Determine Your Investing Size
---
Think realistically about how much you can put at risk without jeopardising your lifestyle. The following steps will help you do a thorough evaluation of your financial situation:
Determine your disposable income by subtracting your living expenses from your gross income.
Be sure to keep tabs on your finances.
Plan for your financial future by setting both long-term and short-term attainable objectives.
Get your financial ducks in a row.
Try to estimate how much of your savings you can put towards investments.
It is important to constantly check your budget.
Starting with lesser investments to gain expertise is a wonderful idea after you've determined your investment budget. You can never be guaranteed that you will earn a profit, therefore you should never risk more than you can afford.
Step 2 📗 – Choose the Best Investment Approach
Determine Your Financial Strategy 🏎️
---
After doing the aforementioned, it's time to come up with your personal investing strategy. While planning your investments, keep these four factors in mind at all times:
👍 Diversification that really works
👍 Asset allocation management in action
👍 Efficient taxation
👍 Savings on expenses
How should a person best approach investing? You have some aspirational financial objectives you want to accomplish. Calculating your comfort level with taking risks is key. Finally, know the duration during which you anticipate a profit from an investment.
Knowing this takes research or good connections. Also, how would you describe the kinds of investments you're interested in making? (e.g. the stock market, bonds, mutual funds, bank savings accounts, gold, real estate, etc.)
Checking up on your assets often to rebalance and evaluate their progress is essential.
Consult a financial expert.
Whether you're a seasoned investor or just starting out in Australia, it's a good idea to talk to a financial advisor about how to make your money work for you. However, remember you are responsible for how you use your resources. No expert can take that accountability.
Step 3 📗 – Selecting a Good Investment
Determine Your Route 🗺️
---
Let's look at some of the top investment options in Australia right now to discover where your money would go the furthest.
Standard stocks: There is a wide variety of equities available for purchase on the stock exchange. In Australia, investors may choose from a variety of stock markets, including:
Dividends: Stocks that pay a dividend on a regular basis are a great way to get a piece of the company's success with little risk. Fortescue Metals Company, Rio Tinto, BHP Group, Wesfarmers Ltd, and Suncorp Group are some of the greatest dividend stocks listed on the Australian Securities Exchange (ASX) right now.
Growth: One of the finest investments you can make in Australia is in growth companies, which are riskier but still a good bet. Growth stocks are best purchased at a period of economic growth and low interest rates. GQG Partners, 29Metals, NextGen Energy, and Judo Capital Holdings are expected to be the best growth companies in Australia in 2022.
Blue-Chips: Stocks are shares in large-cap enterprises. Blue-chip stocks are generally a secure bet, and some of the greatest firms to invest in Australia include the Commonwealth Bank of Australia, CSL Ltd, National Australia Bank Ltd, Westpac Banking Corporation, and Telstra Corporation Ltd.
Now all you have to do is decide which of Australia's top trading apps you'll be using.
Step 4 – Start a Trading Account
eToro is our favourite investing app ❤️‍
---
Key Features:
Buy stocks and diverse assets
Put your money into crypto
Smart Portfolios: Portfolios that make sense
Network of social investors
Put money to work with your Apple or Google device
eToro AUS Capital Ltd ACN 612 791 803 AFSL 491139. OTC Derivatives are speculative and leveraged. Capital is at risk. See PDS
Pros
Practical and simple to use
Leading financial assets, including cryptocurrency
CopyTrading
Cons
Money taken out will incur a charge
Fees after 12 months of inactivity
Extra costs for cryptocurrencies
Reasons To Choose This Provider ❤️‍
A wide variety of assets, such as stocks, ETFs, and cryptocurrencies, are available for trading on eToro.
While there is no commission charged for the purchase or sale of many assets, costs for cryptoasset investments may be greater than on certain other exchanges. eToro, like many other investing platforms, has a library of tutorials and guides.
eToro also encourages its users to share knowledge and learn from one another via a news feed and other social functions.
What To Expect 🌞
For which kind of investors is eToro most suitable?
eToro is a great place to start if you've never invested before. This service may be accessed from any web browser or mobile app, and it's quite user-friendly.
With eToro, you may choose to invest in a diversified portfolio of nearly 3,000 companies and shares, or you can choose a pre-made portfolio depending on your preferences.
It's a cheap place to begin investing since there are no transaction fees or management costs associated with buying and selling stocks or ETFs. Withdrawal cost, inactivity fees, currency conversion fees, and crypto investment fees are all £3.83 ($6.97). It's how eToro generates money rather than revenue from share investing fees.
As eToro includes social features that allow users to share their opinions and ideas, it is also a wonderful option if you are wanting to network with other investors.
Investment jargon knowledge is a must if you want to make the most of these options. But, eToro has its own education materials that may help you learn the ropes.
Best Educational Tools 📕
Teaching yourself how to start investing in Australia
---
How can you get educated in the art of investing?
MoneySmart, an Australian learning website, is a fantastic location to begin your financial education if, like most people, you find that most of the available information is more perplexing than useful.
You'll be well on your way to self-assurance after you've educated yourself on such economic topics as interest rates, currency rates, and government policies. It is essential to comprehend the role that these variables play in a company's success and the elements that cause certain results.
When it comes to learning about share trading, the Australian Securities Exchange (ASX) maintains a part of its website devoted to education.
The CommSec Pocket app allows you to invest with as little as $50, no matter where you are. You may invest in everything from technology to the top sustainability leaders to the top 200 firms in Australia's stock market, among the seven available themed investing choices. CommSec provides you with guidance in the form of tips, videos, and articles as you use the app and expand your understanding of investing.
What to Invest in? 📙
---
You may put your money into almost anything, but we've narrowed it down to a few of the best investment opportunities in Australia. The various asset investments available are as follows:
☑️ Personal financial resources like saving accounts.
☑️ Investing in a fixed interest rate.
☑️ Stock market investments.
☑️ Professionally managed funds.
☑️ Annuities (you are assured income no matter what happens in the financial market) (you are guaranteed income no matter what happens on the financial market).
☑️ Gold (Investing in gold is an excellent strategy to preserve your money against inflation) (Investing in gold is a great way to protect your money from inflation).
These are just a few. You should always read the most recent Company Reports and do thorough research on any Australian business you're considering investing in or purchasing shares from. Even if you decide to put your money into one of the largest IT firms today, it's still a good idea to analyse its performance and check its P/E, P/B, and div yield ratios.
Compared to the uncertain stock market, bonds are thought by some to be a safer and more stable investment option. With the banks collapsing, even that is less certain.
Takeaway 📚 🤠
---
Australia offers a wealth of investment prospects, but you need familiarise yourself with the fundamentals of the market first. We hope that this guide has answered any of your questions on how to begin investing in Australia.
As eToro includes social features that allow users to share their opinions and ideas, it is also a wonderful option if you are wanting to network with other investors.
FAQs
Common questions about how to start investing in Australia…
---
1. What are the steps involved in buying Australian stock?
Australian stock investors should investigate a company's future prospects and competitive landscape thoroughly before buying shares.
2. How can novice investors get their feet wet?
If you're just starting out as an Australian investor, it's important to think about all the variables that might affect your portfolio. Your risk tolerance, available funds, market knowledge, and preferred investing strategy are the primary considerations. First-time investors should familiarise themselves with our primer on entering the Australian capital markets.
3. Is it safe to use eToro?
Yes. eToro is overseen by Australia's financial regulating authorities. As it wants to preserve its business licence, it must safeguard its consumers' interests.
The money paid by customers is kept in a trust account at a bank that is not affiliated with the business. In the event that eToro goes bankrupt, the money will be returned to the clients rather than being given to a third party.
When it comes to the safety of its users' accounts, eToro provides a choice of two-factor authentication (2FA). In order to impersonate you, a fraudster would need access to your login information as well as your email or cell phone.
4. Is eToro is a good place for beginners to start trading?
If you're new to investing, you'll appreciate how user-friendly eToro's website and app are. There are pre-made investment portfolios you may pick from depending on your preferences if you aren't quite ready to make your own.
There are no transaction fees or commissions to pay, and you may get a solid education through the site's resources.
5. What are the chances of making money on eToro?
Profitable investment on eToro is possible for a large number of users. Others, too, suffer financial setbacks. Investing in any market comes with the risk of seeing your money go down as well as up. You may or may not get even with your investment.
6. How much does eToro cost?
No commission is charged by eToro, however there are other costs to consider.
To withdraw money from your account, you'll need to pay a fixed charge of £3.83 (a bit under AUD$7). This amount, however, remains same no matter how much money is taken out.
If your account is dormant for more than a year, you will incur an inactivity charge of £8.44 ($15.37).
7. What is the Minimum Investment Amount?
There is no simple response to this issue since several things must be considered, including your current financial standing and your investing objectives.
But, if you have more than $500 to invest or are interested in micro-investing, we have further material that may be helpful to you:
8. What is micro-investing?
Micro-investing is a viable choice if your budget only allows for a tiny investment, such as $500. (i.e., you can make small investments on an irregular basis). Micro-investing applications like Raiz, Commsec Pocket, and Sharesies are available in Australia.
Microinvestments are tiny investments that don't need a large initial outlay of money, but often provide a low rate of return.
9. Do I need to fork over more than $500?
Whether you want to purchase shares of a firm or exchange-traded funds (ETFs), you'll need at least $500 to invest on the Australian Stock Exchange (ASX). If you're keen in such investments, what steps should you take? The steps are straightforward:
Create a trading account with a broker, whether it's a bank that offers brokerage services, a standalone brokerage, or a mobile app.
Get your feet wet in the market by purchasing stocks, index funds, and other investment vehicles.
10. How does your investment amount affect starting?
Here are a few more considerations:
Stocks purchased on the ASX for more than $500 will be considered an "unmarketable parcel" whenever their value drops below that threshold. Your investment may be worth less to the firm if this occurs.
Depending on the fund, the minimum investment is between $5,000 and $250,000.
For sums more than $500, the most lucrative investments in Australia include shares, real estate, and bonds.
---
You Might Also Like: