Disclosure: Privacy Australia is community-supported. We may earn a commission when you buy a VPN through one of our links. Learn more.
Best POS Systems in Australia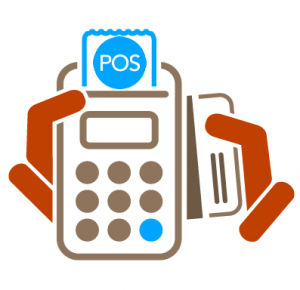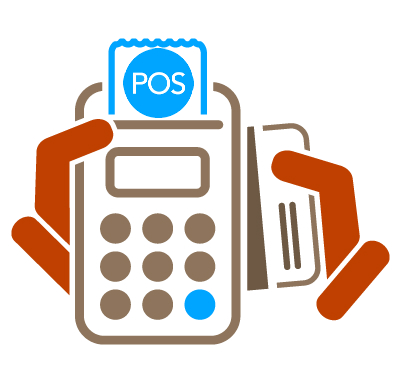 You've found the proper spot to find a functional point-of-sale system for your store that connects you over the cloud ☁️.
There is no shortage of alternatives when it comes to retail POS systems, which only serves to make the decision more challenging.
After researching and evaluating all of the possible cloud-based retail POS systems for Australian small businesses, we have settled on a few favourites.
Table of Contents:
How We Choose our Platforms 📚
---
Feelings of helplessness in the face of the present geopolitical situation are natural.
The goal of Privacy AU is to scale things down to people, families and business owners, to enhance the quality of its readers' lives by investigating 1) new technology, 2) new fields of study, 3) the importance of relationships, and 4) new economic models. Stocks, bonds, mutual funds, and even people, land, and crops may all be purchased to broaden the scope of your wealth.
With this goal in mind, we collect data as quickly as possible while keeping an eye on each product's authenticity, dependability, competitiveness, value, and transparency.
Why Use a POS System?
---
One of the many benefits of investing in a point-of-sale system is the simplification it will bring to running your retail establishment. A POS system may simplify routine business tasks and, in certain cases, even bring in extra money for the organisation.
See improvements in inventory management, invoice ease, payment speed, employee management, customer service, organisation, regular updates, 24/7 data availability, simplified operations, individualised customer purchases, fewer errors, higher productivity, lower costs due to time savings, more detailed reports, multiple-store support, and greater technical and technological sophistication are just a few of the many advantages.
*Catches breath* Yeah all that. Just simpler.
Buying Guide: Learn more about POS' systems.
Top POS Systems in Australia in 2023 — Reviews 📘
---
1. Hike POS: Review — Best POS Systems in Australia
---
⭐ Australian company Hike was founded in 2009 with the express purpose of developing and supplying retail establishments with point-of-sale systems.
This software is versatile enough to run on both iPads and computers.
Strong Compatibilities 💽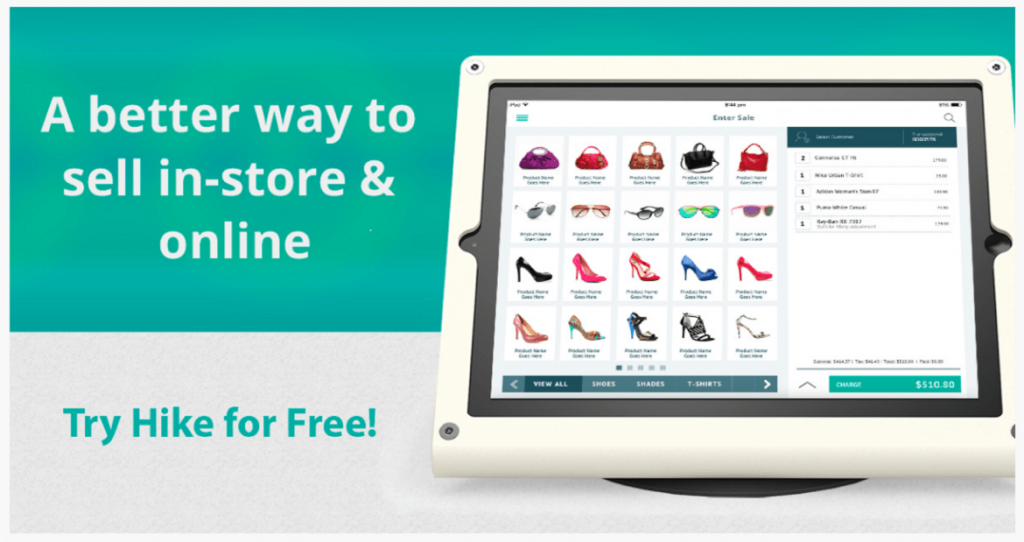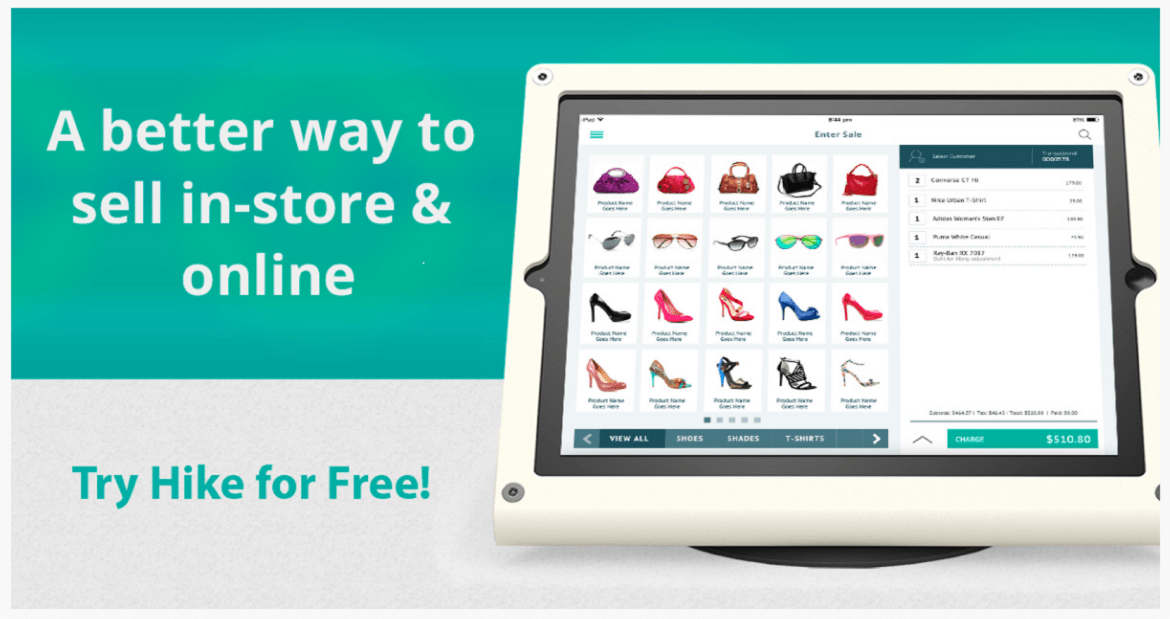 This firm, based in Australia, caters only to the retail industry with its point-of-sale (POS) solutions. The service is adaptable, working equally well on both the iPad and the PC.
This cloud-based POS is compatible with Australia's most popular payment terminals, including Westpac's Tyro, Presto, and Square. Hike also offers after-sale support in the form of live chat and email that is available around the clock, which is great for retail companies.
No Contract Commitment Required
Hike POS offers no-contract yearly and monthly subscriptions with flexible prices. Month-to-month costs are lower for the yearly membership, but this is done to encourage subscribers to lock in for a longer period of time for better rates.
Start-up, Single-Store, and Multi-Store are the three subscription tiers offered to consumers.
In both the "Start-up" and "One shop" versions, just one retail location and one point-of-sale terminal are included. Even though the 'Multi-store' plan contains an infinite number of stores, it only comes with two point-of-sale licences.
The ability to terminate at any moment is a perk of the lack of a binding contract. The "One shop" plan includes everything in the "Start-up" plan, in addition to marketplace integrations, gift card loyalty, specialised reports, in-depth analytics, and elevated user rights.
Hike POS Costs…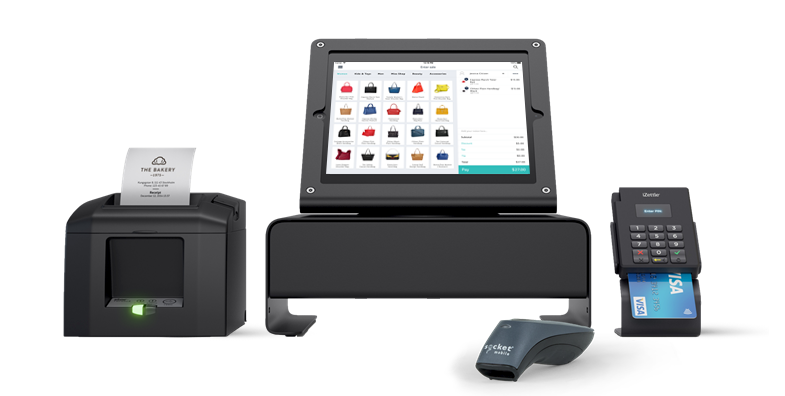 Annually $59.50 or monthly $69.50 to join
Prices for a single business start at $79 per month (yearly) or $99 (monthly)
Pricing for several locations starts at $159 per month (yearly) or $199 per month (monthly)
There are yearly and monthly fees of $29 and $39, respectively, for each additional licence (monthly)
Try out Hike POS' simple, transparent pricing… ☁️ ⛰️
2. Square POS: Review — Top POS Systems in Australia
---
⭐ Square's free point-of-sale system includes a website creator, payment processing capabilities, and sales analytic.
Overall, it includes a lot of bells and whistles that other point-of-sale programmes don't, and it interfaces with a lot of partner platforms to let you make even more changes, like switching to a different POS system.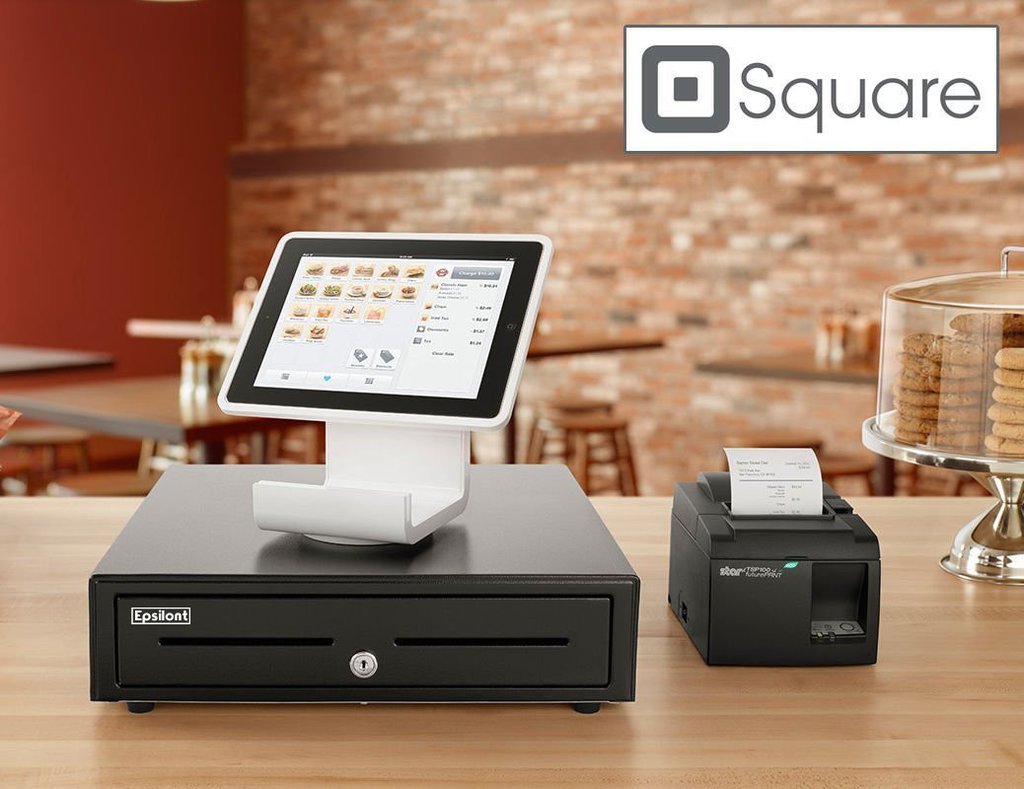 When it comes to point-of-sale systems, few do it better than Square POS because of how simple and clear it is to use. In comparison to similar offerings, Square's pricing is more straightforward and it offers special plans for businesses with yearly sales of up to $250,000.
The service is flexible enough to accommodate both long-term retailers and high-volume merchants, sometimes known as "micro companies", who only operate occasionally.
Square for Restaurants
The Square for Retail variant is designed for businesses that need specialised retail functionality. If you run a retail firm with plans for expansion, this service is for you.
It includes vendor sales data, an inventory counting tool, and smart stock projections. Starting with the free POS software is a good option if you don't want to commit to a monthly POS service subscription, but upgrading to the Plus version may be necessary as your company grows.
Square for Restaurants, much like Lightspeed, is a specialised product designed for the service sector. It includes useful tools like timecard reporting, integrated payments, and eGift Cards.
It's efficient and effective, processing payments fast and providing several payment options. Customers and employees alike will appreciate the streamlined process and user-friendly design.
Machines that Do It All: Retail, Restaurants, More…
Nearly two million companies across the globe use Square, and it has handled over 340 million card transactions.
It accepts debit and credit cards with a Square Reader for magstripe and EMV chip cards with a Square Reader for contactless and chip, as well as Apple Pay. Using Square's POS system, you can monitor sales and stock levels in real-time, coordinate the activities of your employees and your merchandise, and examine data about your company.
When making in-person card transactions using an iPhone, you'll need a Square Reader. The Square Register, which combines a tablet computer with a Square for retail-compatible credit card reader, is also an option.
Verdict — Flexible Prices & Flexible Commitment
If you need a fast and easy way to begin accepting payments with no long-term commitment, Square is your best option. A free shop-till plan means you may join up, download the software, get the card reader, and keep using the system even after your Plus trial finishes.
Monday through Friday (during normal business hours) is the only time you may contact customer service through phone or email. However, if you have any issues, Square's website includes a helpful support centre.
Square POS Costs…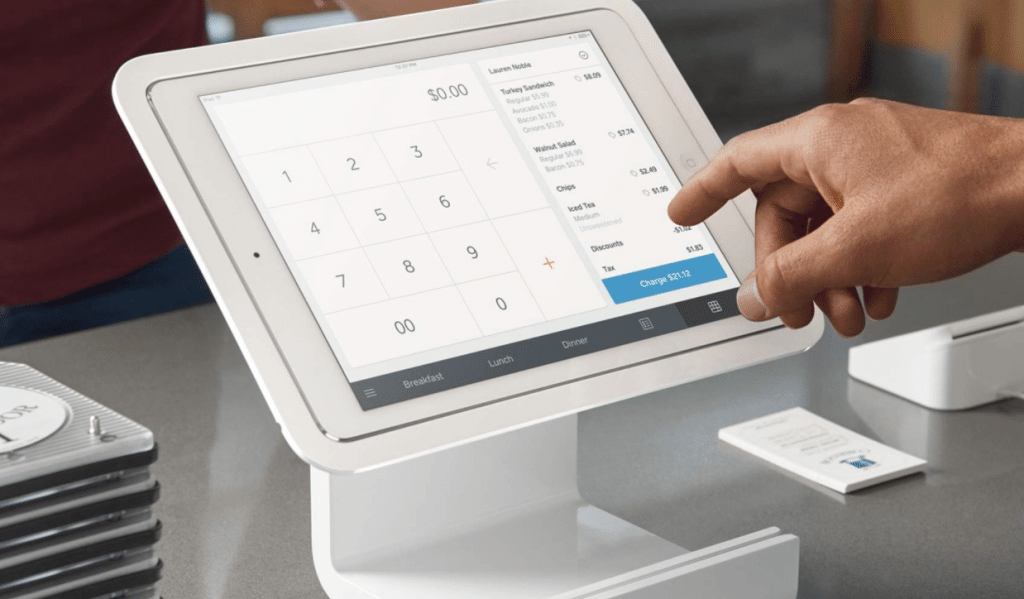 Free Plan: $1.9% Processing fee for each card reader payment.
$109 per month per location, plus 1.6% of card reader sales for the Plus package.
Please take note that the prices shown here already include GST.
3. Vend POS: Review — Super Popular POS Systems in Australia for Jewellery Stores
---
⭐ In Australia, Vend is among the top POS systems for jewellery and boutique stores.
The system has a simple interface but includes sophisticated inventory management tools and a wealth of other capabilities to boost store efficiency…
Favourite Choice of Boutiques… 🏨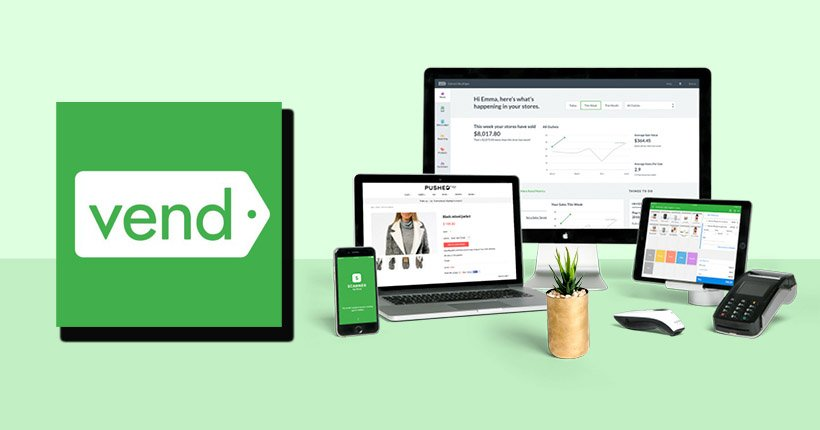 Users of Vend have access to email and phone assistance at any time. They organise events all around the globe and offer an extensive online resources area with everything from e-books to tools to articles and advice to courses and many more. It's no surprise that Vend is well-liked by stores of all sizes.
Revenue, the number of registers (you pay per iPad or PC running the programme), and the billing frequency (monthly or yearly) all go into the price. Every package allows for an infinite number of items and users and has real-time inventory management.
When using Vend, your shop is always at your fingertips. Easy company expansion is yours for the taking with these cutting-edge technologies that everyone can utilise. You can accomplish even more with best-in-class partner integrations because Vend works smoothly with other industry-leading retail products.
Integrate Across the Cloud From Anywhere ☴☁️
Because it is hosted in the cloud, Vend allows you to access your data from anywhere, regardless of whether you have your physical device with you or not. Cloud-based POS solutions, like Vend, are useful if you often travel or if you just want peace of mind that you can keep an eye on your company no matter where you happen to be.
Vend is compatible with a wide range of add-ons, including Xero, MailChimp, and Shopify. Some consumers have complained that Shopify's integration is clunky and not as smooth as advertised. The platform's worldwide, round-the-clock assistance, however, was universally lauded by users.
You may manage goods in numerous locations, automate orders, see what's selling and what isn't, and much more with its help. For businesses with several locations, like restaurants or shops, Vend's robust inventory features are a great choice.
In our opinion, Vend is most suited for companies that want to grow and expand, since it has a number of optional features—including sophisticated reporting and online sales—that are more in line with the needs of a growing enterprise. Because you may upgrade to more costly levels of a scalable POS system as your firm expands, you can avoid unnecessary expenditures.
Perfect for Small Shops, All the Way Up to Supermarkets & Department Stores
With Vend, you can manage your company regardless of where you happen to be. The advanced tools are intuitive and can speed up the expansion of your company. You can do more with best-in-class partner integrations when you use Vend because of how well it communicates and works with other top retail solutions.
Overall, this makes it an excellent choice for the comprehensive inventory management systems used by businesses such as department stores, supermarkets, and speciality boutiques selling jewellery, apparel, and accessories. Any iOS device, Mac, or Windows computer will work, however, Android tablets are not supported.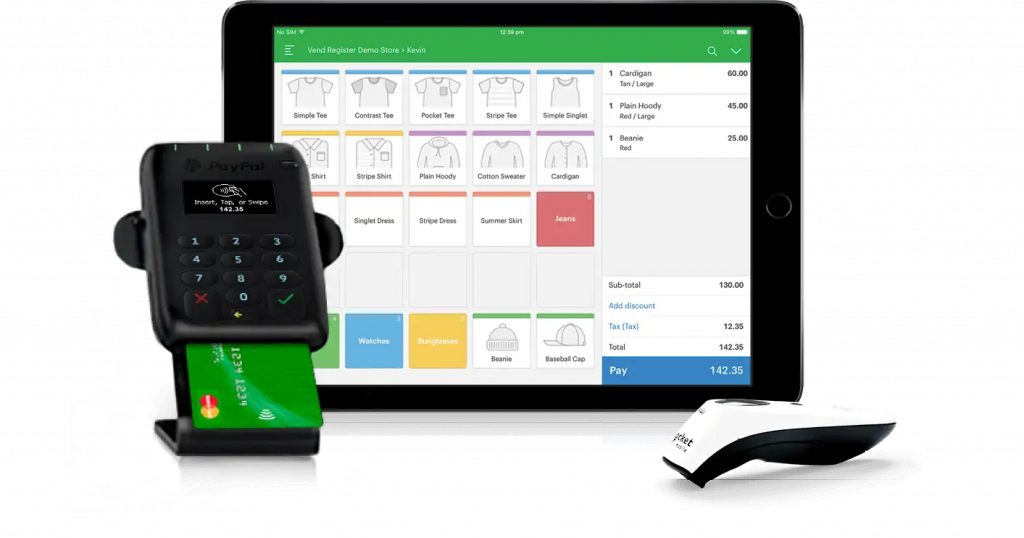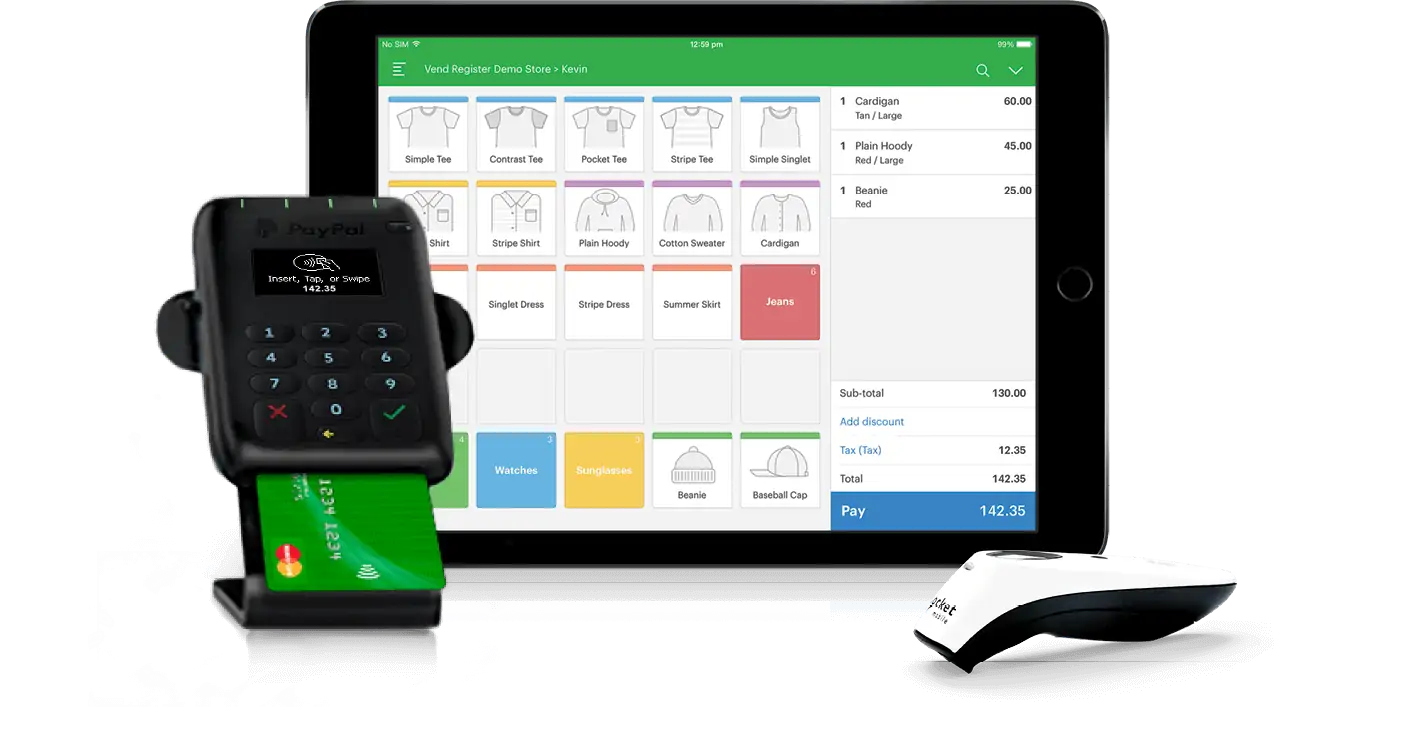 Top Tip 💡: Only big companies can afford the Enterprise plan's individualised pricing.
You are free to cancel at any time, and there is no obligation to do so. By upgrading to the Pro plan, you have access to a plethora of extra business resources, such as the capacity to sync offline and online transactions.
The software is compatible with Klarna and the majority of POS systems, as well as card terminals from the Commonwealth Bank, Square, Tyro, and Windcave.
Vend POS Costs…
The yearly pricing for the Lean plan is $79, the Standard plan is $129, and the Advanced plan is $199. Each plan includes one register at no extra cost, and more registrars may be added for $39 per month each. There is also a more expensive tier called Enterprise that is tailored at high-volume enterprises.
Minimal: $79/month.
Average: $129 per month.
Monthly in advance: $199.
4. Lightspeed POS: Review — Best POS Systems in Australia for Speed
---
🔥 Stocking, selling, and expanding are all simplified with Lightspeed—all without compromising customer privacy as we saw with the 2021 Zoom privacy case, years back…
Additionally, the convenience and safety of integrated payments allow you to handle all your financial dealings in one location. Find two faster-than-light products:
🚀 Lightspeed Retail
🚀 Lightspeed Hospitality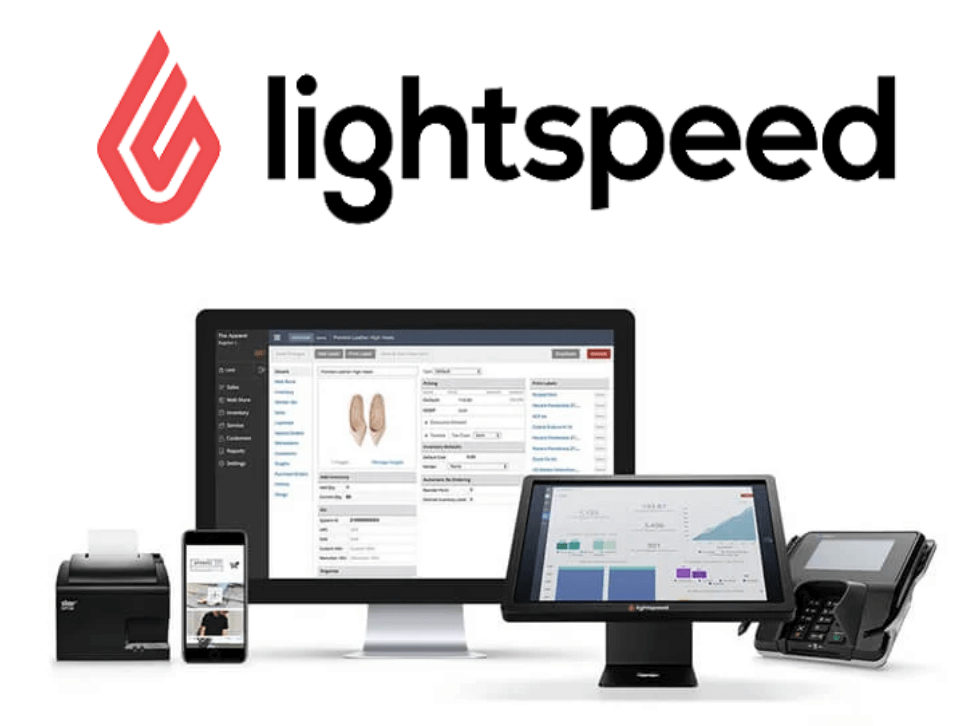 A Strong Reputation Among SMBs
All things considered, Lightspeed Retail POS's feature set is robust enough and can be easily adjusted to meet the needs of most small to medium-sized retail businesses. In spite of the fact that we found zero issues, some online user reviews highlight a certain level of "business", which may cause some prospective consumers to hesitate.
In the eyes of small and medium-sized shop owners, this is a reliable business. Lightspeed may easily be modified to meet the needs of individual businesses.
In terms of managing stock, Lightspeed is unparalleled. This method may help firms better monitor stock levels by showing and sharing data in a streamlined manner. Input or report numerous goods all at once with the Kit/Club item, a one-of-a-kind function only available to retailers.
Lightning-Fast Shopping 💨
Lightspeed enables seamless e-commerce and brick-and-mortar retail integration in addition to advanced reporting and analytics. With this improvement, stocking shelves, making sales, and expanding the business are all easier tasks.
With integrated payments, you can streamline and fortify your transaction management. In addition, you may set up an online shop with no coding experience required, and manage a single stock for all transactions while accepting several payment types.
Sleek Software for Tablets… 📱
The software for Lightspeed Retail POS is designed for use on iPads. Start a new sale, continue an existing sale, cancel a transaction, see your sales history, or issue a refund from the menu that slides out from the left. If you have the right rights, you may also manage the registrations there.
How to Use:
The Search and Payment panels are functional, albeit a little crowded. Lightspeed Retail POS's search page for goods has a tabbed interface, with a distinct icon for each category and subcategory, in contrast to other POS systems like Revel Systems POS.
In the case of shoes, if the item is available in both size 7 and size 8, two icons will be used. However, if you aren't scanning your purchase into the system, locating an item is simple using the search bar at the top of the page.
If you want to see more details or see it from other angles, just click on the product symbol. The quantity on hand or accessible via other means is shown in a box that appears on the right side of the screen when you choose an item. In this manner, you may have it delivered from, say, another store you own.
Find something close to what you're looking for if you utilise tags (like "high-heeled shoes"). To include the product in the sale, click the button in the upper right corner. A customer database button is located at the bottom left of the screen, and it may be used to look up an existing client or add a new one.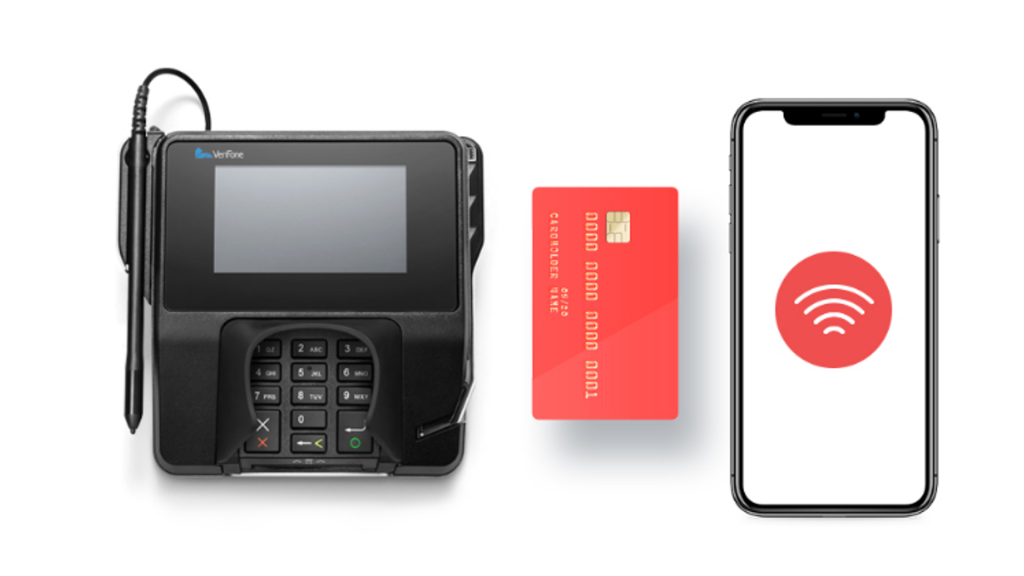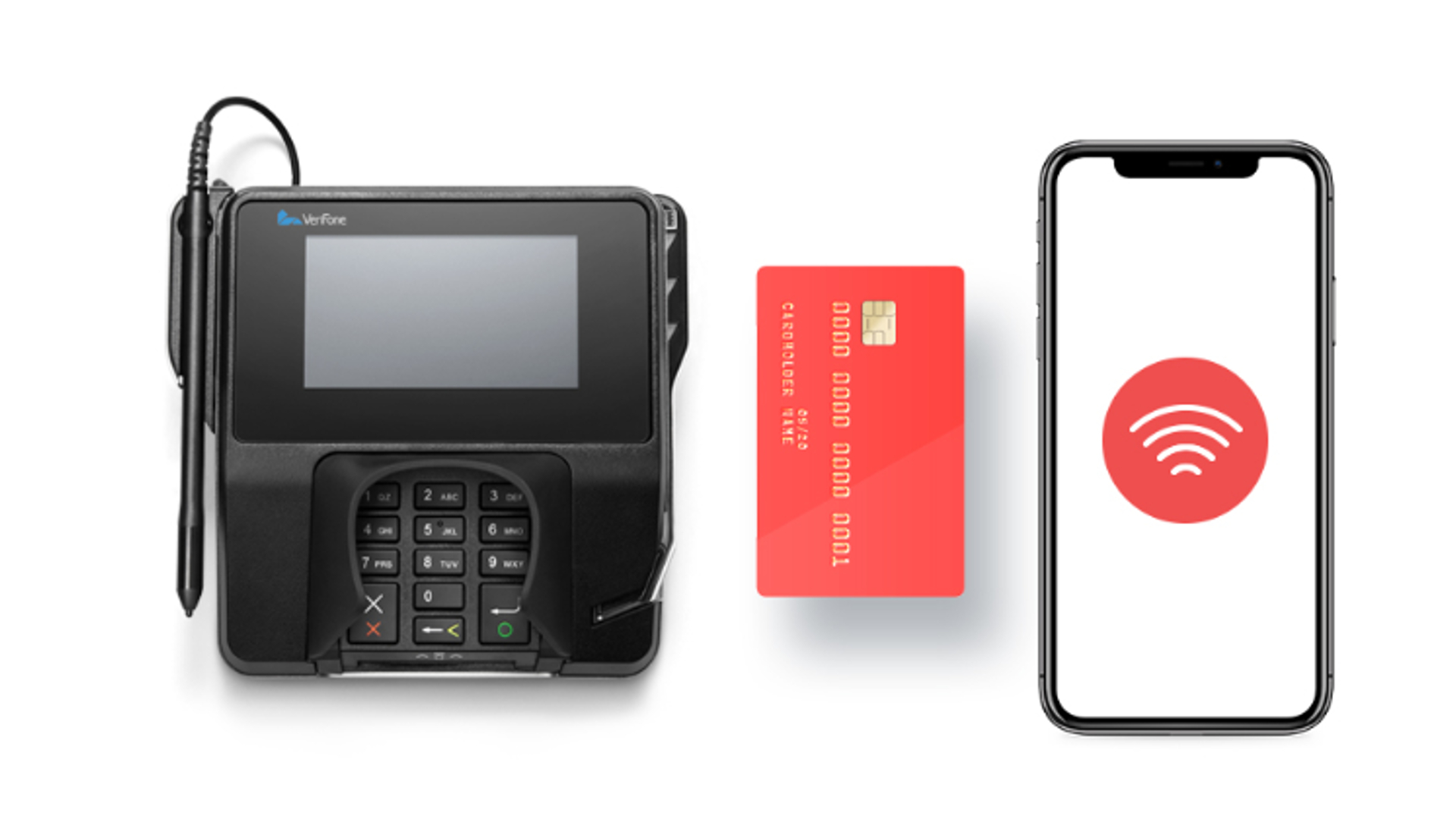 When you're ready to complete the transaction, choose the desired form of payment (cash, cheque, credit card, credit account, or gift card) using the sizable "Payment" button in the right-hand corner. The sum, total, and any applicable discounts or taxes are shown at the very bottom of the screen. The receipt may be printed, emailed, or sent digitally, and there's even an option to generate a gift receipt that doesn't include prices.
Lightspeed POS Costs…
Lightspeed Retail POS receipts may be tailored to suit your business's needs, allowing you to include things like bar codes and your return/exchange policy… But how can you get all of this?
Free monthly costs for necessities
Basic: On top of that: $80 each month
Expansion: $160/month in monthly expansion
Plus: $300 per month
5. Shopify POS: Review — Top POS System in Australia for Online Businesses
---
⭐ Shopify's adjustable and editable theme designs give you a sense of ownership over your platform.
As one of the best POS Systems in Australia, Shopify manages all of your advertising and financial transactions, for safe and sound purchasing and delivery.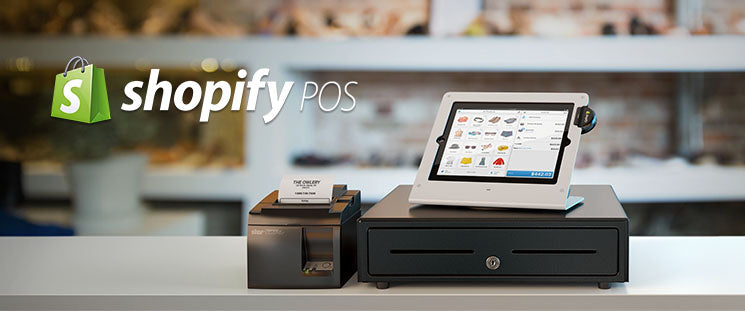 Shopify POS provides a great range of services for small companies, whether they are online shops that only rarely sell directly to consumers, brick-and-mortar enterprises with a single location, or multi-location chains.
Overall, we think It's a great option for small businesses that require a simple point-of-sale system, while bigger companies should look at more robust solutions like NCR Silver or Vend POS.
Very Adjustable Plans…
When it comes to point-of-sale systems, the Shopify POS is one of the most user-friendly choices for brick-and-mortar stores that also provide online sales via Shopify. Since your e-commerce platform and physical register are in sync, this omnichannel solution is among the smoothest available.
Using the POS capabilities requires a Shopify eCommerce plan subscription, however. Shopify Lite, the most basic e-commerce service, costs $9 per month and features invoicing and "purchase" buttons that may be included on a website. To manage a complete online shop, you'll need to upgrade to a more costly plan, with prices beginning at $29 per month for Basic Shopify.
Shopify subscribers may download the POS software at no cost, although users of the free Shopify POS Lite plan or the more expensive Shopify POS Pro plan ($89 per month per location) have access to more capabilities.
The paid service is in addition to your current internet package. POS Lite is best suited to businesses that mostly sell online but sometimes sell Shopify's in-person features. With POS Pro, you can manage both an offline business and an online store with ease.
If you want to sell online, then using POS Pro's eCommerce functions is the only way to justify the additional expense. If not, you should look elsewhere for a POS system.
Shopify POS allows you to keep track of products, workers, and customer orders. Cloud computing allows for real-time synchronisation between point-of-sale terminals and online stores. The iPad, printers, and cash registers can all work with the system.
The help desk is open 24/7 and may be reached through phone, email, or live chat.
Add its Software to Your Device, Transforming it into a Reader ☴
Each Shopify POS system comes with a free "chip and swipe" reader that is compatible with all of the major credit cards. The price goes up to $89 for a reader that can process contactless "tap" purchases like Android Pay and Apple Pay.
While rival POS systems, such as NCR Silver ($79.00/month), need specific hardware in order to function, Shopify's POS software and back-end application (which is really its online Shopify software) are compatible with both Android and iOS devices.
Merchants at conventions and other in-person events may utilise card readers with Android or iOS-based smartphones, while the business recommends iPads for usage in physical storefronts.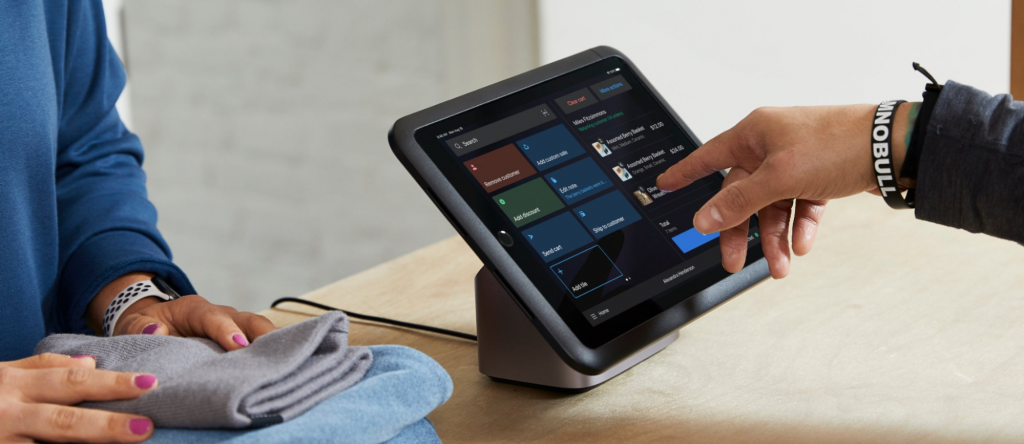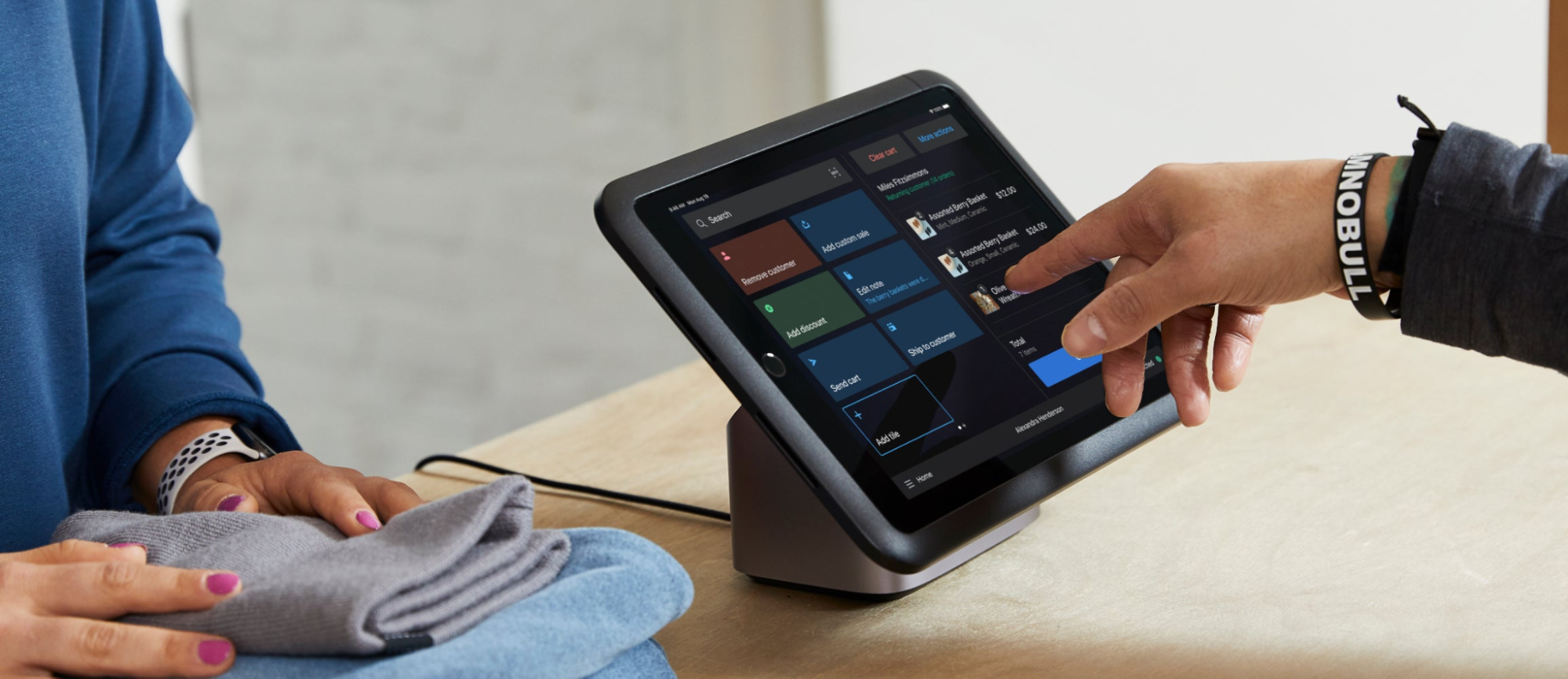 Getting around is quick and painless because of the UI's minimalist design. Scanning an item in or using the search bar are both viable options for locating it. Products marked as "Quick Sale" will remain on the registration page at all times. The total number of sales may be shown on the screen's right side.
Shopify POS Costs…
Shopify POS Lite: Included with Shopfiy plans.
Shopify POS Pro: Extra $130 per month per location.
6. Revel POS: Review — Popular POS System in Australia
---
⭐ The point-of-sale system offered by Revel Systems is called a "hybrid POS", since it can function both online and offline.
Unfortunately, you can't use the Revel POS app on your Android or PC device, since it was designed only for the iPad.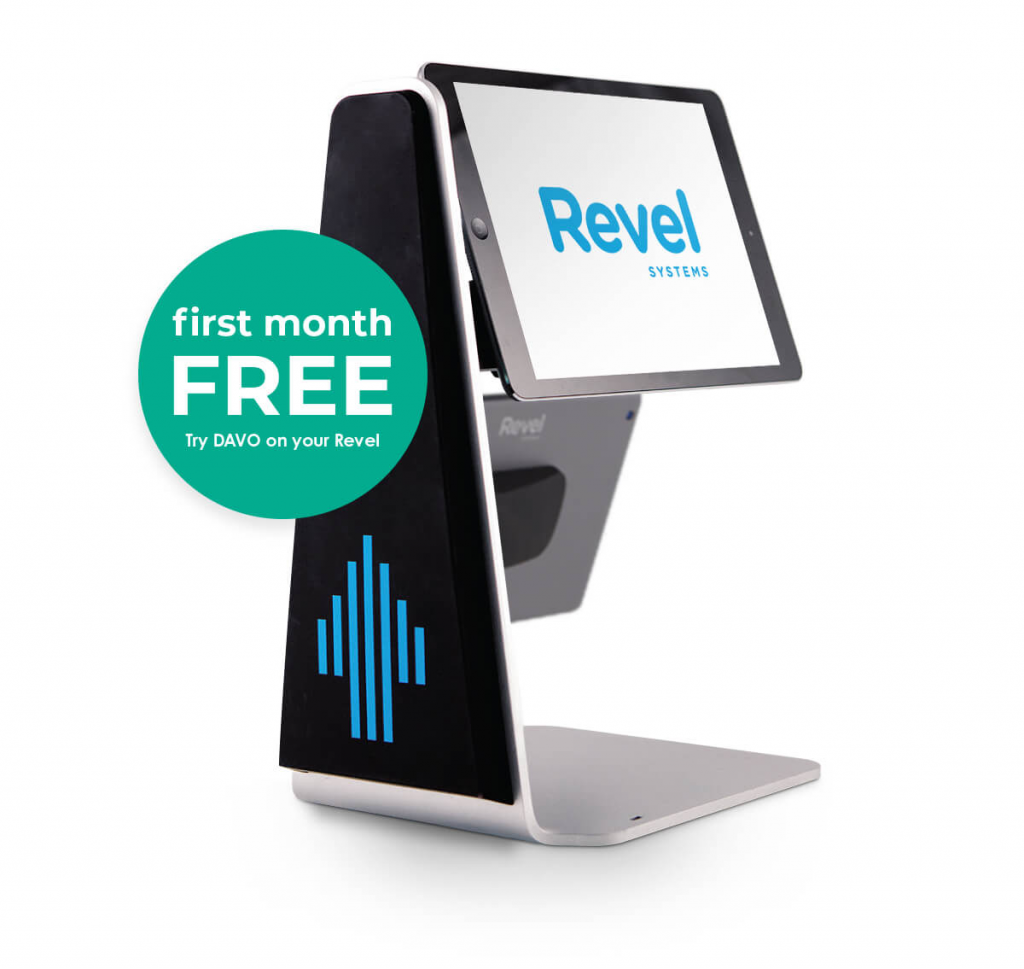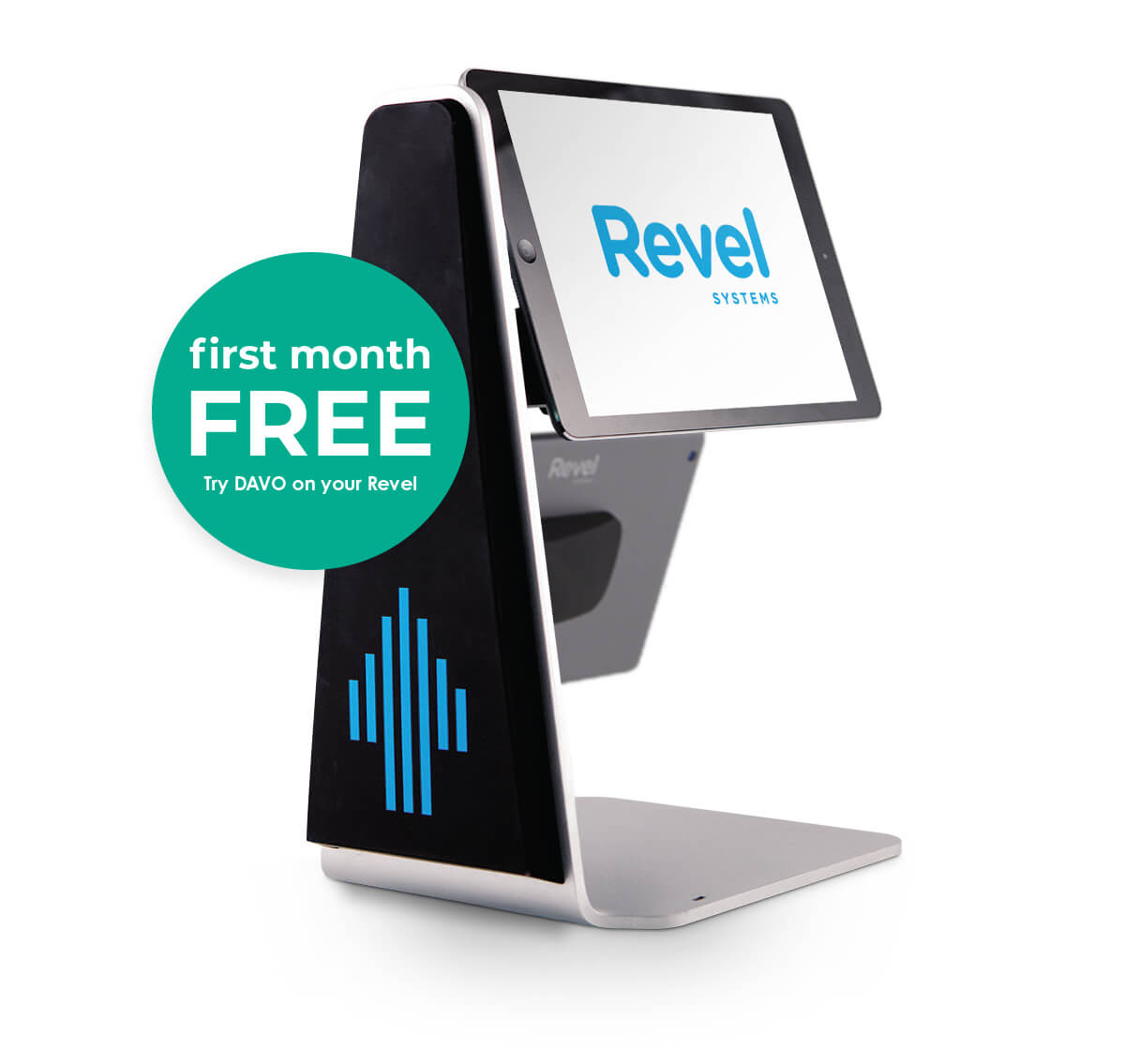 In addition to standard POS features, Revel Systems POS also includes customer relationship management tools, stock control features, automatic ordering, kiosk access, and employee attendance monitoring.
24/7 phone and online assistance are provided to fulfil customers' needs at any time, and it is compatible with Revel-developed solutions (such as online ordering) and third-party suppliers like Adyen and Tyro card machines. However, its coverage exceeds that of competing systems.
Hybrid Staff Tracking Function…
Streamlining your management procedures is made easier with Revel, allowing operators to maintain command from a centralised hub. Combining sales figures with employee time sheets might provide light on staffing priorities. This POS software in Australia is adaptable to any size company.
The point-of-sale system provided by Revel Systems is a hybrid, meaning it can function both online and offline thanks to its utilisation of the cloud and the company's local network. iPads are the only supported devices for the Revel POS app.
Revel Retail POS Features…
Compared to other POS systems, Revel Systems' monthly fee for a single register is AUD 142 per terminal. This cost is valid only for the specified package, which requires a minimum of two terminals and yearly billing over a three-year period.
For a greater monthly cost, you may choose to be billed less often than once a year. In addition, there is a significant implementation charge of at least almost a grand, with the actual cost, dependent on how comprehensive your setup is.
A common complaint with Revel is that the company isn't upfront about all of the charges involved until after you join up. If you're a retailer in need of a multi-store solution that includes bundled hardware from the POS provider, Revel Systems may be the way to go.
Revel POS Costs…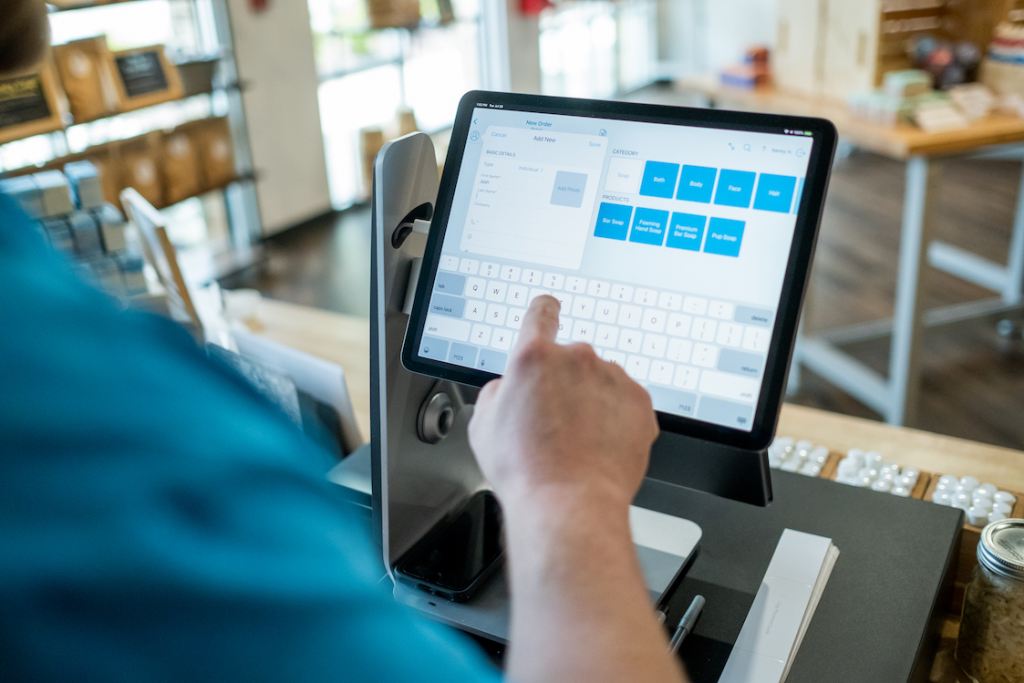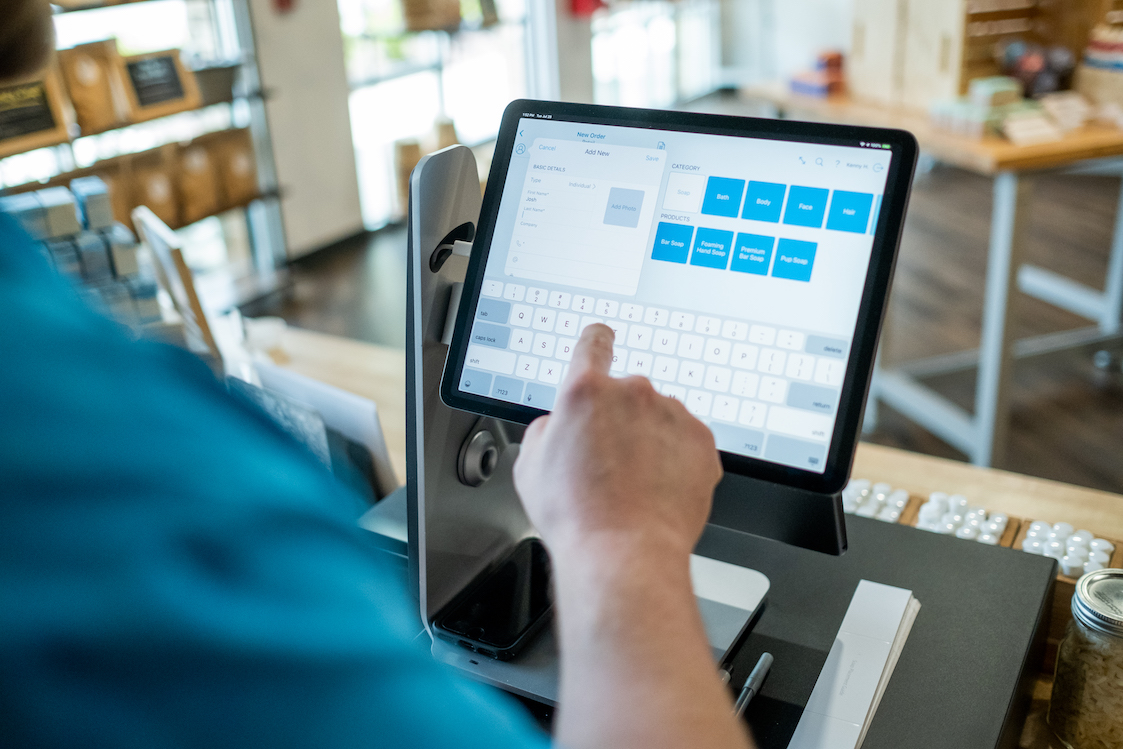 Priced at a minimum of AUD 142 per terminal each month, Revel Systems POS seems expensive for what it claims to be: a POS system designed with small businesses in mind. The service is tailored to the needs of retailers, quick-service and bar/restaurant establishments, and full-service dining establishments.
The firm's website allows you to hone down on more information regarding popular categories like pizza joints, coffee shops, or bars and nightclubs.
Starting at $142/month for each iPad licence.
Rates for setting up a business and getting started start at $964.
All prices on Revel are in US dollars, we've converted to AUD. Price tags are inflated by the inclusion of GST.
7. Erply POS: Review — Popular POS System in Australia
---
⭐ The adaptability and personalization options offered by Erply are what set it different from similar products.
However, the sheer number of customization possibilities makes this solution far from beginner-friendly in terms of technical sophistication.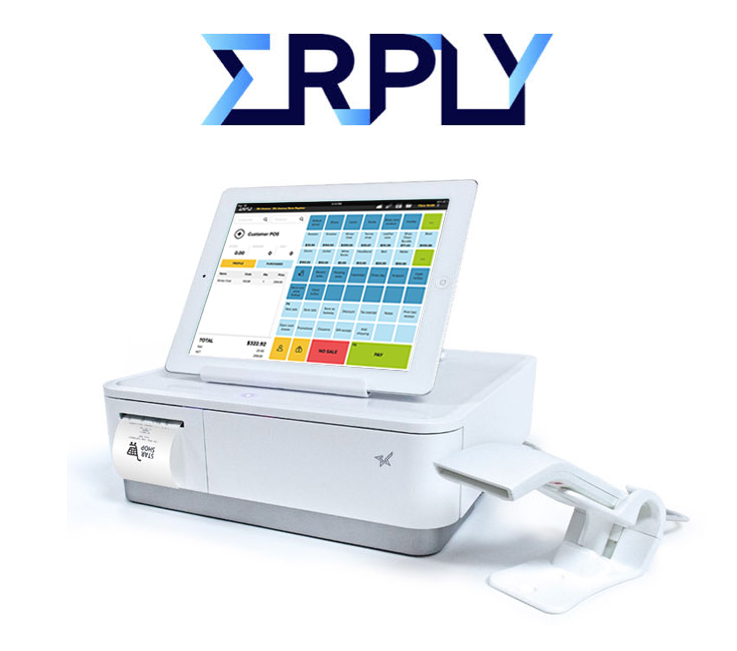 Erply, with monthly plans starting at $99, is not the least expensive option in our overview of point-of-sale (POS) systems, but it is among the most adaptable and customised. However, for the cost, you not only receive a comprehensive collection of capabilities, but also a flexible, all-around solution that can be used in traditional storefronts as well as online marketplaces.
Use Erply Software on Any POS System…
Save money, complete deals, and make educated business choices with the aid of Erply. Additionally, the user-friendly POS interface may be accessed from any point-of-sale recommendation or display. Both bePOS and Erply are examples of POS Systems that successfully transfer the full power and features of a stationary POS terminal to a mobile platform.
When compared to similar point-of-sale systems, Erply stands out as having an impressively robust set of features. All that adaptability, however, comes with a steeper learning curve and more features than are often needed by most small businesses.
On the other hand, it packs a lot of punch for a relatively low cost, making it an attractive option for expanding businesses with medium to big retail operations whose demands might shift on a dime.
Super Customisable System
The iPad-powered front-end display may be used in either retail or touch mode. In the retail setting, it is more common to scan a bar code than to utilise a graphical interface.
The majority of the user interface is made up with data fields, including customer and product search bars at the top, a customer's reward points, purchases, discounts, and group memberships in the middle, and a list of recent purchases at the bottom.
Clicking the button directly below the client data will bring up a pop-up profile with even more details about that customer. Payment methods, returns, and other customer service options are all accessible through buttons on the right.
Erply claims that this is entirely enterprise-level adjustable. To personalise the user experience and facilitate integration with third-party data and application services, an API is made available to users.
The touch view more closely resembles the user interface of a tablet computer, with the receipt details (store, reward points, purchase, and total) shown on the left and buttons for the individual goods and the payment procedure displayed on the right.
To narrow your search, tap the product name and choose other filters like colour and size. Unlike competitors like Bindo POS and Revel Systems POS, which only support iPads at the register, Erply supports a web view for the register screen in addition to Android, iOS, and Windows applications, allowing it to be used with a wider range of devices.
Erply is a web-based ERP system that also has offline capabilities (although some features will be, by necessity, disabled). If you're connected to the internet or not, you may check the little cloud symbol in the upper right corner.
Besides that, there are line-by-line commissions, among other things (so that a specific employee can get credit for a specific sale). There are many actions that may be taken via the Sale Options button, including pausing a sale, setting up a layaway, and opening the cash register.
Erply POS Costs…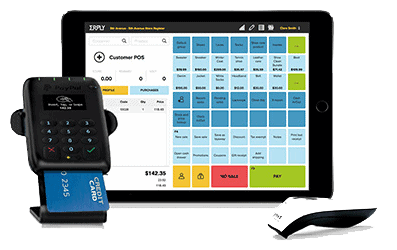 Erply's monthly fee starts at $99 per year, the same as Lightspeed Retail POS.
You can try it risk-free for 14 days.
8. Bindo POS: Review — Top POS System in Australia Alternative
---
⭐ Bindo POS is a fantastic option for smaller companies in need of a simple point-of-sale system…
Bindo POS is meant to serve as a comprehensive solution, with features like inventory management, barcode scanning, and robust reporting.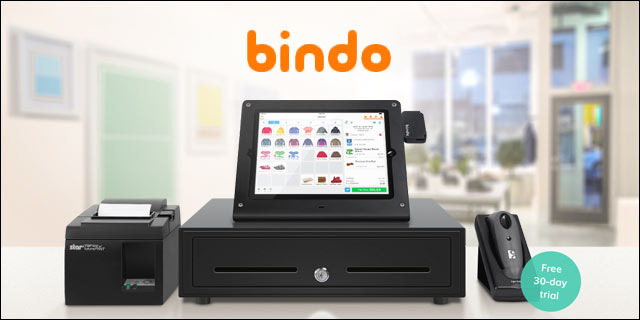 In addition, the POS System's gorgeous, user-friendly layout conceals more than 300 useful functions, another trusted solution that keeps up to eCommerce data laws standards. It all started in the U.S.
New York 🗽 POS that is Designed to be Intuitive to Use…
Bindo POS, founded in New York City, started out as an app for managing inventory but has now developed into a viable option for physical stores.
There are a number of different price tiers and even bespoke options available for Bindo POS, with the cheapest plan costing only $59 a month for the first register and supporting businesses with up to 20 retail outlets.
While it's a fantastic option for smaller, brick-and-mortar stores in the real world, it lags somewhat behind more generally applicable solutions due to its exclusive concentration on this segment.
Bindo POS is a user-friendly point-of-sale system that may benefit businesses with just a few physical locations. Even for individuals who aren't used to using POS systems, the intuitive design of the UI should make learning the ropes a breeze.
Plus, from a development standpoint, there are enough capabilities, such as an online shop, to appease smaller merchants. Unfortunately, prospective customers only have two weeks to determine whether or not to purchase the product. Furthermore, small businesses that like to proceed with caution may be put off by the presence of an activation charge for a month-to-month arrangement.
Bindo POS Cash Register Key Features…
For their cash register app, Bindo POS relies on an iPad-based system. The Search feature and barcode scanning make it easy for users to locate the desired content. Products are shown as buttons that may be personalised with text, photos, and pricing.
The action is automatically recorded in the right-hand column of the screen upon clicking the corresponding button. Once you choose an item, other customization options, such as colour, size, and so on, will become available.
A list of patrons may be seen by clicking the corresponding symbol in the top right corner. Customers' order histories, most recent visits, and reward point statuses have all been recorded and are accessible through this list. The cashier may add a new client right at the register.
A variety of payment options, such as store credit and cheques, are available, just as at other POS terminals. Customers who already have a card on file may use it. Online options like Apple Pay and PayPal are also available. The UI is simple and may be operated independently on a dedicated iPad for the customer's usage.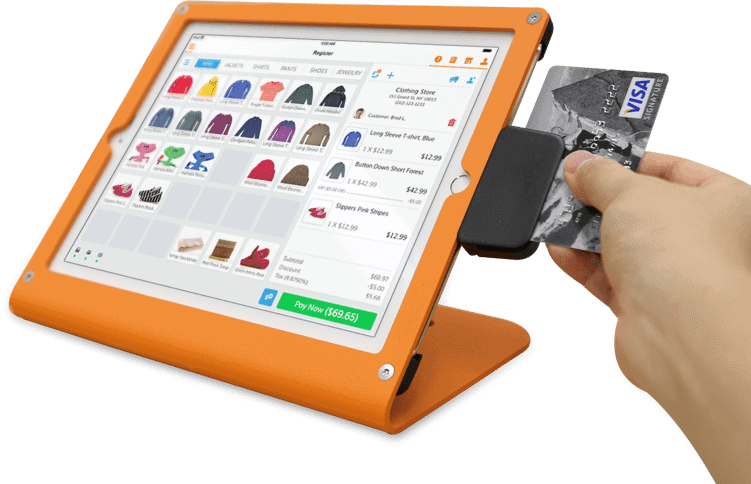 A lot of the people who use Bindo POS are mom-and-pop businesses, so it seems sense that the system would provide a way to access certain back-office functionality without ever leaving the iPad app.
For instantaneous adjustments to prices, departments, and products, pick Inventory, for instance. When you get a reordering trigger notice, the system will direct you to a list of suppliers from whom you can immediately create a purchase order for use with your back-end systems.
Bindo POS Costs in 2023…
The first Essentials plan registration fee is $59 per month, with subsequent register fees of $39 per month.
The initial subscriber to the Basic plan will pay $89 per month, with subsequent subscribers paying $39 per month.
If you're looking to register multiple users, the Pro plan is $49 per month per user beyond the first.
9. Bepoz / bePOS: Review — Underrated Top POS System in Australia
---
⭐ Because it was conceived upon and built by some of Australia's most talented software developers, bePOS is tuned in to the specific needs of Australian businesses.
To put it another way, bePOS / Bepoz is unique among POS Systems in Australia in that it incorporates the location. The company is well-versed in how to best serve you.
bePOS, the first mobile Point of Sale 4.0, is chosen by every Salon, Spa, and retailer throughout the globe, but notably in Australia, North America, and Asia, because of its incorporation of the management expertise of thousands of successful company owners.
When combined with other products in the ecosystem, such as mPOS, VIMO, and Shipchung, etc., the advantages to merchants are substantial.
Features 4.0 Technologies…
Not many POS systems in Australia can match the strength of this one, which is why it's equipped with cutting-edge 4.0 technologies like the Internet of Things, Big Data, Cloud Computing, Face Detection, and more.
Today, you may take advantage of bePOS's "Young Eagles" Campaign, which is full of great discounts. This very effective POS System in Australia is completely free to use until you find the optimal setup for your business. Plus, you can test out all of bePOS's features on an iPhone alone, without spending any money on printers.
BePOS was conceptualised and developed by Australia's most talented software engineers, who have a deep familiarity with the country's technological landscape and the unique requirements of its local user base. BePOS is the first mobile Point of Sale 4.0 in the world, and it was made possible by the combined wisdom of thousands of company owners.
BePOS Costs…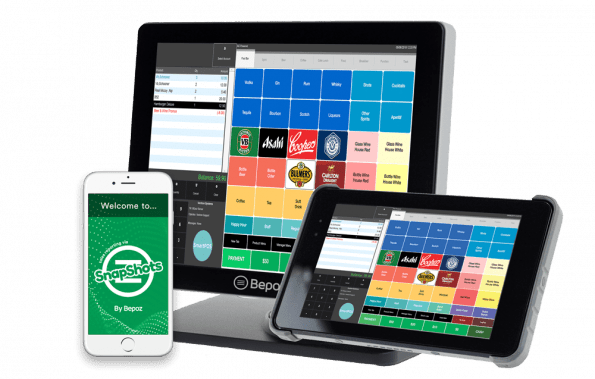 It has widespread acclaim in Oceania, North America, and Asia. BePOS and other services, such as mPOS, VIMO, and Shipchung, provide a beneficial environment for retailers.
10. ShopKeep POS: Review — Strong POS System for Australian Service Businesses
---
⭐ Last but not least… ShopKeep, another POS system aimed at small businesses, does well thanks to its third-party connections and user-friendliness.
Add-ons might significantly raise the price, so be sure you try everything out first.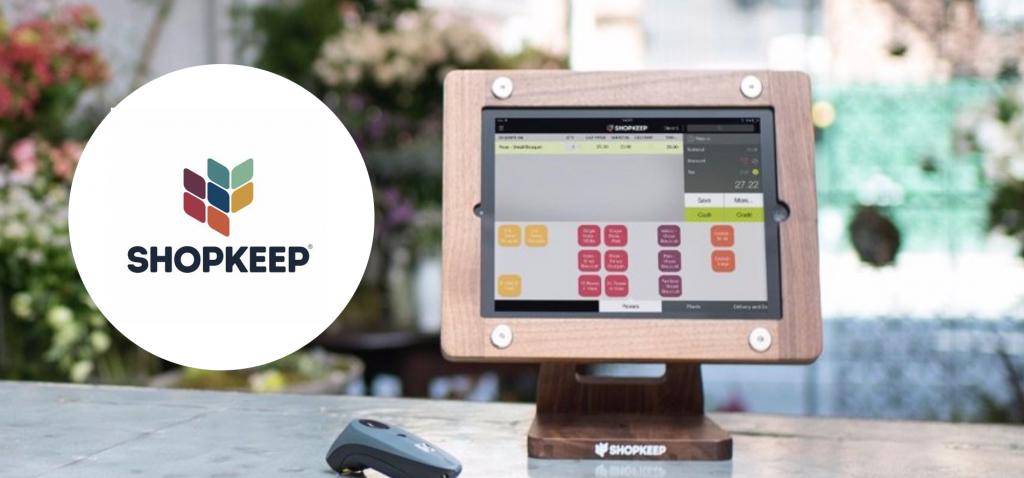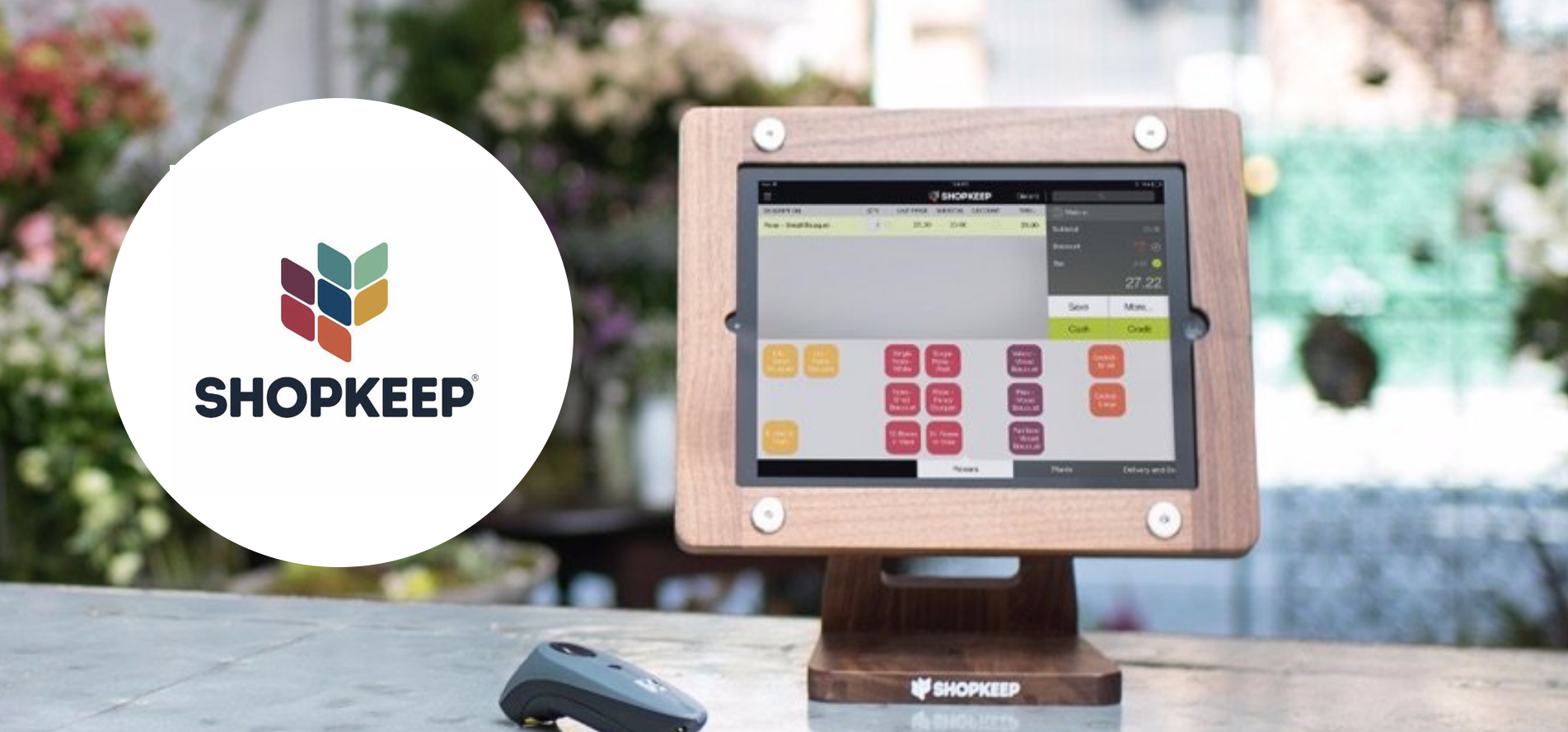 ShopKeep, with monthly plans starting at $69, is more expensive than most of the other tablet-based POS systems we looked at for this article. Although the firm claims it can support more than 20 sites, it is not the only one designed with small enterprises in mind.
ShopKeep caters to the retail, quick-service (counter), and full-service restaurant and bar markets. In other words, it's designed for companies that often employ temporary or part-time workers and, as a consequence, need a highly streamlined, straightforward user interface (UI).
The service provides three different user interfaces: a sales UI built for the iPad, a web-based back-office UI accessible from any computer, and a real-time back-office IU for Android and iOS devices called Pocket.
How Shopkeep's Workspace Functions…
The iPad's UI is split between a workspace at the top and a set of buttons at the bottom that display available options. Separate sections of your stock may be accessed through tabs in the screen's footer for easy navigation.
Descriptions of goods, together with their prices, discounts, and grand totals, take up much of the display space in the top part of the screen. The user selects the kind of sale and the sales slip appears on the right (cash, credit, gift certificate, etc.).
There's a search option just above the sales receipt that helps you look for previous buyers to link to this transaction, or you may manually enter a new customer's information. ShopKeep is working on a feature that will link a customer to their credit card's last four digits if the card was used at the same store, however, this is not yet available to customers.
The user may access several displays by using the menu that slides out from the left. Checks and Transactions both show pending orders that have been set aside for later processing. Separate or combined customer checks are possible (more useful for food services where one person may pay for several).
A customer's entire transactional record, including refunds, gift cards, and hardware setup, is accessible under the General tab. With access to the Manager area, an authorised manager may end a shift, see the shift report, process a No Sale transaction, and view Pay In/Payout records. At long last, a screen for diagnostics has been added.
ShopKeep's register screen cannot be used to view stock levels in other locations or on an internet store, unlike Revel Systems POS. The ShopKeep BackOffice program is required for this.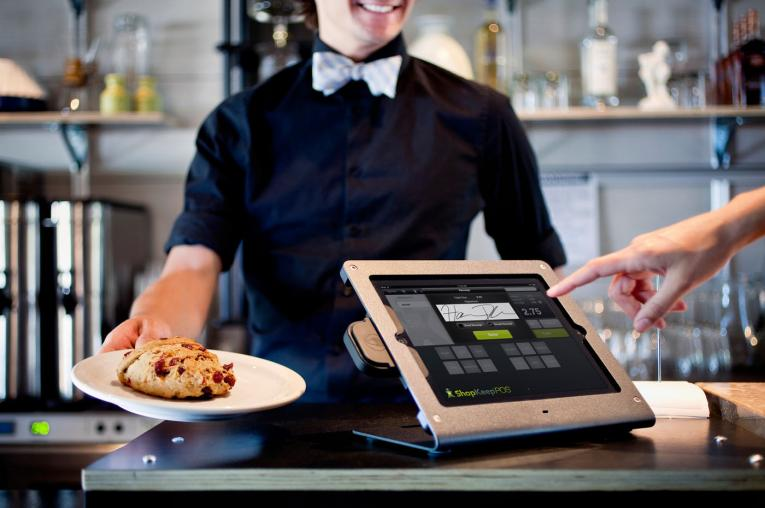 Even though ShopKeep lacks some of the more advanced features offered by more complex POS systems, it still provides a lot of what a small business could need. However, prospective customers should be aware of the total cost, since the cost of the add-ons may quickly mount up, and there is no free trial available.
ShopKeep Costs…
ShopKeep's monthly register fee starts at $69 per month ($59 per month with a one-year contract).
After the third subscriber, the monthly fee increases by $29.
Inventories are unrestricted, including products, sales, and personnel.
Top POS System in Australia in 2023 — AU Business Owner's Buying Guide
---
We've seen the best point-of-sale systems in Australia for the year, so now it's time to take a broader look at the industry as a whole and talk about it. Many of these service leaders are market stalwarts, giving you cutting-edge tech needed to grow your company into a blue chip. Before you know it, you'll be offering dividends.
You never know who's swimming naked until the tide goes out. Warren Buffett (Source)
What is a Point-of-Sale (POS) System? 🏛️
---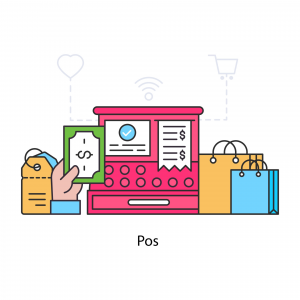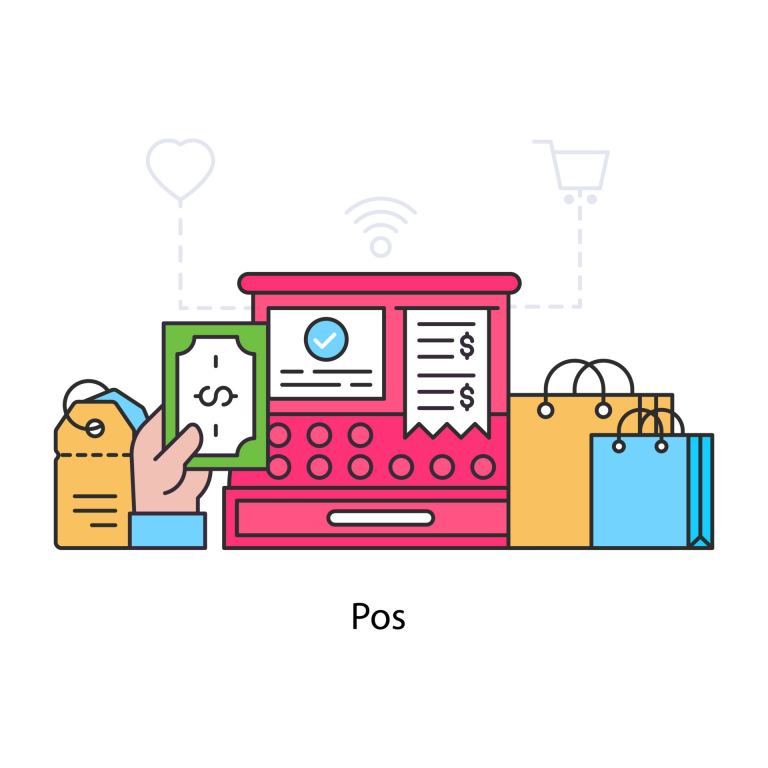 POS systems have come a long way from their humble beginnings as simple cash registers. Users can be certain that their software and hardware needs will be met, and that it will work in tandem with mobile devices and cloud services.
And they work well with back-end accounting software and credit card processing gateways. These cloud-based point-of-sale (POS) systems have eliminated the need for many SMBs to maintain several physical back-end servers.
Now, POS software may work in tandem with other back-end programs like CRM and inventory management.
The point-of-sale systems we looked at are comprehensive cash registers, while there are a variety of payment processing options available, such as credit card readers and numerous new mobile payment methods. This implies they are compatible with many payment methods and can interface with accounting systems.
Despite the cash register imagery, point-of-sale systems are often referring to software that runs on either a local server or in the cloud. That's because it's the programs that handle all the administrative tasks behind the scenes, including keeping track of transactions and issuing receipts.
Among them include restocking supplies, monitoring worker output, and keeping tabs on hot sellers and slow movers. Our research shows that most POS solutions are best suited for small to medium-sized businesses with between one and twenty-five locations, however, some can support up to a hundred.
The ability to easily include other payment methods is another critical feature of POS software. Customers may only be utilising one or two payment ways at the moment, but with the rate at which payment methods are evolving, you should be prepared to field requests for other methods.
Rather that constantly switching between systems, it's more efficient to use a POS that supports many payment methods.
Guide 📙: How to Avoid Google Chat Scams…
Top Features of POS Systems to Seek Out… 🦅
---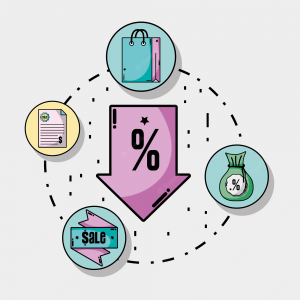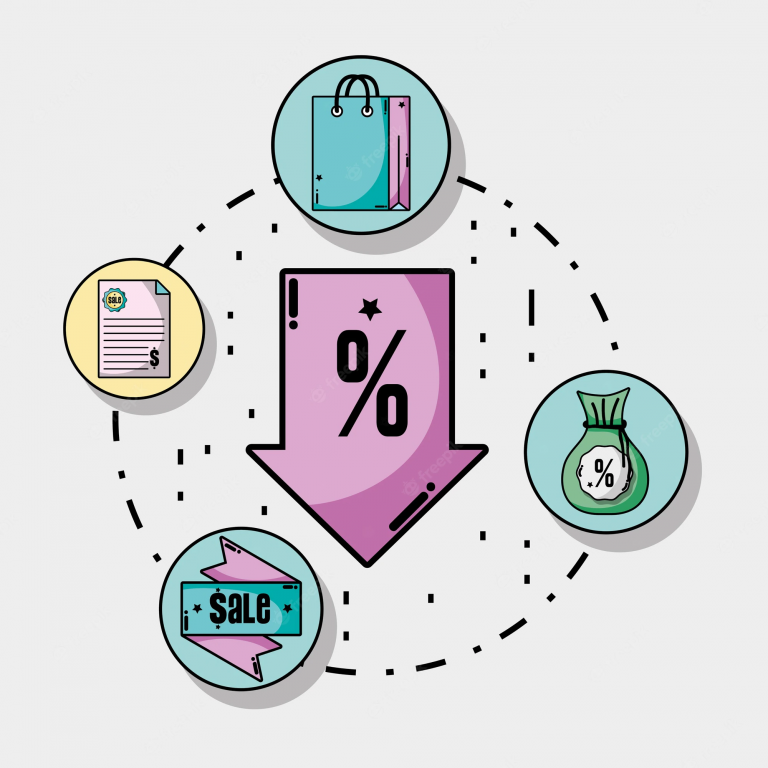 A good point-of-sale system allows you to accept payments for goods and services. Your POS system, to be effective, must be able to process a wide range of payment types, from cash to checks to credit and debit cards. Only a subset of these establishments accepts "contactless" payment methods, like Apple Pay and Amazon Pay.
One thing to keep in mind is that accepting Europay, MasterCard, and Visa (EMV) chipped cards has made things more difficult for smaller businesses.
For stronger protection than the swipe-and-sign technology we've been using for the last decade, EMV is the standard to adopt. Some point-of-sale systems have a premium for "dipping" these cards, since it requires additional or new hardware.
Upgrading from basic unlocks advanced features…
Once you've gotten passed the basics, more features will become important based on your company's specific requirements.
Some examples of such options include accepting several payment kinds from a single consumer, or accommodating refunds, exchanges, discounted rates (during sales or for certain customers), gift certificates, and price increases at peak times.
Near-field communications (NFC) transactions are another quickly expanding norm; they're an electronic payment mechanism made popular by Apple Pay and Google Wallet (at Google Pay).
Validating that your prospective POS system is compatible with these up-and-coming technologies is just half the battle, however. Half of the equation is figuring out whether your PCI DSS compliance efforts will be helped or hindered by the deployment in question, and the other half is gauging how your customers will react to it.
You should also pay close attention to product support, which may not be a POS trend but is nevertheless crucial. How difficult would it be to reach someone if the system failed just before your busiest time of the day?
A good maintenance plan can answer that issue in most cases. Even while you have a customer service rep on the line, that doesn't imply business as usual has resumed; in the meantime, you're still losing money every time an irate client leaves your establishment.
Particularly in the case of cloud-based POS systems, a backup solution 🗿 is crucial. Software troubles aren't the only thing that might go wrong with these systems; sometimes there are connection problems with the internet as well. It is crucial that your vendor has your back in these scenarios, but it is also important to know how and from whom that help will come. Below, we'll go into this topic a little more…
Learn More: 📚: Best Online Backup Services (2023)
You must gain control over your money or the lack of it will forever control you. Dave Ramsey (Source)
Administrative Features of Australia's Top POS Systems
---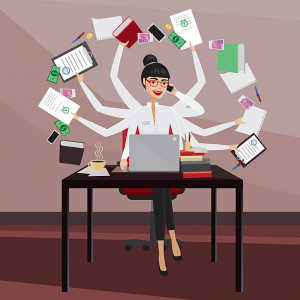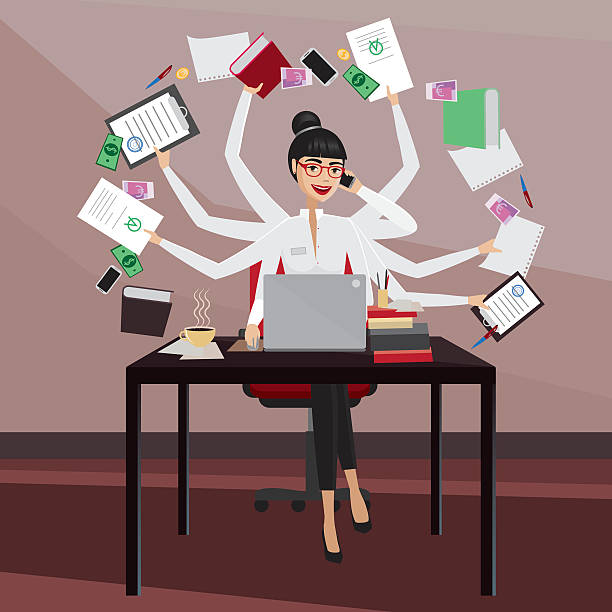 Powerful point-of-sale systems of today do more than simply accept money. They're able to give you the latest news on your stocks, clients, and staff with pinpoint accuracy. For instance, regarding managing your stocks and inventory:
A good point-of-sale system will keep tabs on inventory and how many of each item is still for sale.
A point-of-sale system will alert you before you run out of goods, giving you time to replenish; informing you if you're out of green home-spun baskets but have three of the red ones still in stock.
If an item doesn't have a Universal Product Code (UPC), you should be able to generate one and print it out to use as a barcode during a sale.
One important function that certain POS software packages give is the capacity to provide analytics. Analyzing when and to whom a product is selling well is a key use of analytics for companies. If you can estimate that you'll sell twice as many red coffee cups in November as you would in April, then you'll have a good idea of how many to stock up on.
An additional salesman in the afternoons may be necessary if your sales of cheap sweets skyrocket every day when the neighbourhood youngsters get out of school.
Track Employees and Customers…
Monitoring staff members is also helpful. When it comes to your point-of-sale system, it's important that it can track workers' clock-ins and clock-outs and provide varying degrees of security based on their roles. So, a cashier, for instance, won't be able to use the same administrative tools as a manager.
On the flip side, this includes collecting consumer data for the purpose of loyalty programmes and other marketing initiatives. For example, similar to content management system (CMS) packages, some systems let you email consumers to say "thank you" for their purchases, promote promotions, give away coupons, and show your appreciation for their devotion.
Ensure Offline is Available…
Make sure your POS can work without an internet connection. Selling in person? Network outages might happen at the worst possible times. Maintaining sales when your POS is briefly disconnected from your server is essential.
You may also expand your company outside your physical location with the help of certain POS systems, which allow you to set up an online storefront that syncs with your physical location's stock. In fact, several systems, like Shopify POS and Vend POS, provide an online presence as part of their package since it is now considered essential. It might be a crucial factor to think about while launching a local retail store.
While all this information is undoubtedly useful, it may be difficult to centralise it, particularly if you have many retail locations, which might expose a lot of sensitive customer data to the public Internet. A virtual private network (VPN) should be used to encrypt all communications between the point-of-sale system and any distant destinations, and the data should be stored with a reputable, enterprise-level cloud storage provider.
Conclusion
---
A point-of-sale (POS) system that provides everything you need may save you time and effort if you're just getting started. You now know who to contact if there is a problem.
Ultimately, a solid point-of-sale system facilitates sales, sales tracking, and, depending on your business's demands, the potential to draw in additional clients. When you've found a system that seems like it will work well for your company, it's time to start talking to the people who work there. Then, give it a try to be sure it has all the features your business needs today and in the future.
Best POS System in Australia 📙 — FAQs
---
What is the most widely used POS system?
Here are a few very popular names: Square, Vend, Lightspeed, Shopify, TouchBistro, Lightspeed, Clover and Revel. We covered most of these in our guide.
What point-of-sale system does McDonald's use?
It's an updated NP6 POS system. McDonald's employs a POS system developed by MediaWorks and dubbed the "NewPOS NP6".
What is the POS system used by KGC?
KFC in the US is owned by Yum! and employs the Oracle MICROS RES POS system.
What POS does Gordon Ramsay use?
"The greatest POS system anywhere in the world", as Ramsay puts it, is the TouchBistro system used in restaurants.
What POS does TJ Maxx use?
For more than $35 million over the course of three years, Fujitsu Transaction Solutions Inc. will replace the point-of-sale terminals at TJX Companies, the parent company of discount shops T.J. Maxx and Marshalls.
What POS system does Nando's use?
The Redcat technology has helped us manage this initiative more efficiently and generated a rapid ROI. The special Nando's loyalty programme, used via this POS, is an example of how dedicated they are to our customers and how they strive to always improve our business by using new technologies.
What POS system does Papa John's use?
As the third biggest pizza business in the United States and the operator of locations in 17 foreign countries, Papa John's International, Inc. (Nasdaq: PZZA) required a point-of-sale printer that could be integrated into the chain's point-of-sale system, the PROFITTM System.
What POS system does Starbucks use?
Oracle Symphony is a point-of-sale system built specifically for the hospitality sector, and Starbucks has used it. Oracle was founded in the 1970s, and since then it has grown to become the preeminent supplier of cloud-based solutions to organisations worldwide.
Does Amazon use a POS?
A new POS system from Amazon is being developed to compete with the likes of Shopify, PayPal, and Square POS, according to an exclusive report from Business Insider.
In the business world, what exactly does "POS" stand for?
In-Store Electronics Terminal. The location of a store's point of sale system is simply referred to as the POS. You may compare it to a cash register. Whenever a consumer makes a purchase at a store, they do it at the Point of Sale (POS).
What are the types of POS?
A point-of-sale (POS) system may be any one of four distinct varieties: legacy, tablet-based, mobile, or cloud-based. Modern point-of-sale systems, which include the final three on this list, are often regarded as more practical and cheap than older, "legacy", POS methods.
Which point-of-sale solution is the simplest?
Hardware and software come together in today's POS systems, with the former often consisting of a barcode scanner, card reader, cash drawer, and receipt printer. Touchscreens are increasingly being used as the consumer interface. These days, even the most basic POS setups consist of a credit card reader synced to a tablet.
Where can I get the cheapest point-of-sale machine?
Due to its low processing fees (2.6% + $0.10 per transaction), Square POS is a perfect choice for companies on a tight budget. It may be used without prior instruction or experience.
Could I use my phone as a POS?
A mobile point of sale (mPOS) is a mobile cash register that may be used on a smartphone or tablet. To accept credit card payments while on the go, a mobile point-of-sale system is a great option for companies like food trucks, handyman services, market sellers, and more.
How do hackers target point-of-sale systems?
When point-of-sale devices link to the company's main network, they become either the primary target of an attack or a collateral victim of a larger-scale network breach. It is recommended that point-of-sale terminals (POS terminals) and other operational devices (OT devices) be kept on separate networks.
Do point-of-sale terminals connect to the internet through WiFi?
Today, WiFi is essential for many point-of-sale (POS) systems. They take use of cloud computing, which is not always a bad thing. Businesses may use the cloud to store data so it is accessible from anywhere with an internet connection and the appropriate software.
What are the typical transaction fees of POS systems?
If you want to take credit or debit cards (which is the case with most companies nowadays), you will need a service that can handle these transactions. There will be a fee deducted from your earnings for using that service. Some companies, like Square Point of Sale, provide POS systems at no cost so long as you use their payment processing.
In contrast, some POS systems, such Intuit QuickBooks Point of Sale and Shopify POS, require a monthly membership cost in addition to transaction fees. However, companies like Vend POS partner with many external processors rather than providing processing services themselves. Even those who provide their own processing services will often use the help of other vendors.
For this reason, it's important to give some thought to how the point-of-sale system you ultimately choose on can accommodate your specific requirements. If you are happy with your current payment processing service and do not want to switch, you should research point-of-sale (POS) systems that are compatible with your current provider (these systems are sometimes referred to as "integrated processing").
---
You Might Also Like: